Xavi Simons: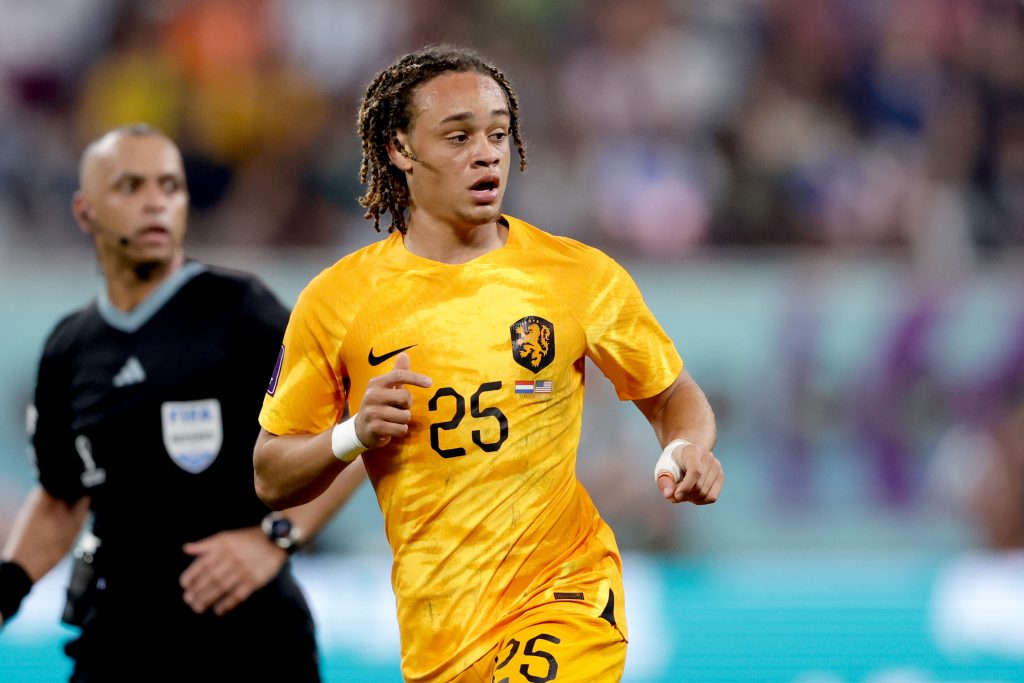 Dutch professional footballer Xavi Simons has been cooking up an absolute storm this season. Making his mark as a midfielder for Eredivisie club PSV and the Netherlands at just age 19, it'd be crazy to miss this lad off the list.
Having made a strong impression since his move from Paris Saint-German to PSV during the summer of 2022, Simons is building up quite a reputation for himself.
With a record of 8 goals scored and 3 assists in his previous 14 league matches, alongside making his debut for the Netherlands U21s, it's no wonder the star has been given a place alongside the full squad at Qatar.
As the only teenager to be responsible for scoring 8 goals in Europe's top seven leagues this season , and having been exposed to the likes of Messi and many others at PSG, it's no wonder Simons has his sights set on the World Cup this year.
When asked about Qatar, Jan Boskamp, the Polish professional who plays centre-back for Premier League club Aston Villa, commented how Simons:
"[T]hinks much faster than other players. That is really not normal. You can see that he has trained with great players (at PSG with Lionel Messi, Neymar, and Kylian Mbappe), you name it, really fantastic"

Jan Boskamp on Xavi Simons
If the words of Jan Boskamp aren't enough to convince you, just take a look at some of the sensational footwork of Simons securing his first goal for PSV below!
The future looks bright for the masterful Midfielder!
Andreas Skov Olsen: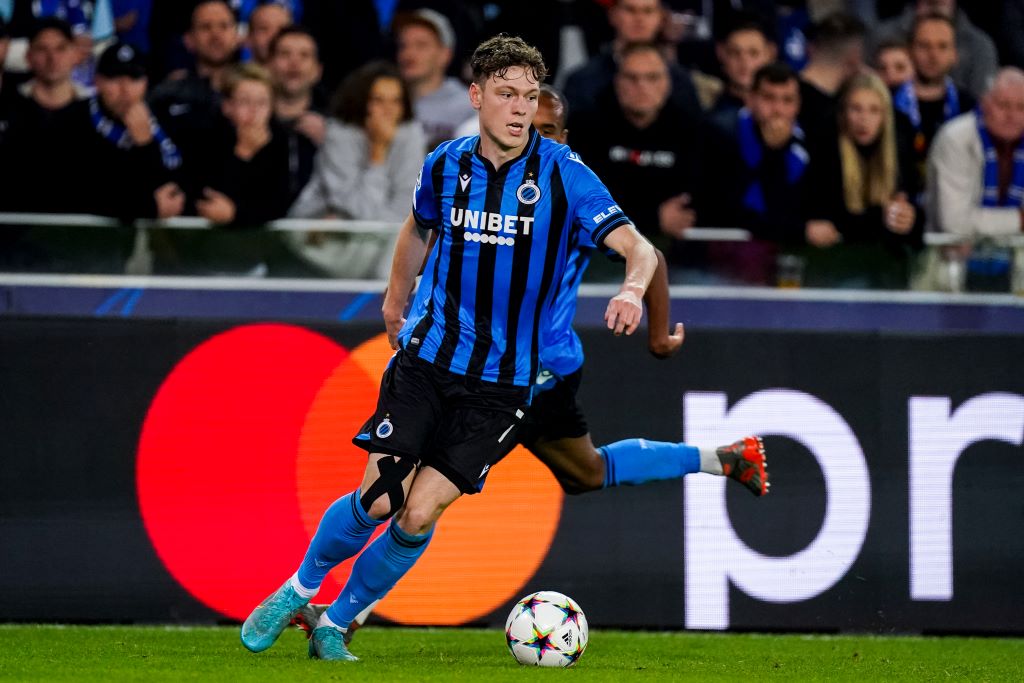 After battling an injury to the groin that left him concerned for the future of his football career at age 15, Skov Olsen's debut for the Denmark Under-21s at just 17 saw the young superstar's career kick-off.
From the point of replacing the injured Kasper Junker to help Denmark secure their 2-0 win over Sweden back in June 2017, Olsen has come a long way and is set to make his mark as a starter for the season.
In a throwback to 2019, the Dane ended his 2019 season with an impressive 22 league goals. Since then, Olsen is making history as a relentless Winger for the Belgian First Division A side Club Brugge after being signed to the team as part of a four-and-a-half-year contract by Bologna earlier this year.
Since making his debut on 2nd February in his Belgian cup match against Gent, Olsen has shown unwavering potential.
Having secured 6 goals, with 3 assists throughout his 15 matches for Club Brugge in the Belgian Pro-League this year, he's certainly a starter to watch out for at Qatar.
Goncalo Ramos:
A lot has to be said when it comes to Ramos.
As a major player for the Portuguese giants, the centre-forward has in recent history proved himself as a versatile player for the team.
Since stepping in for Darwin Nunez who left Liverpool last summer, Ramos has scored a sensational 12 goals and 6 assists in 20 games for Benfica across all competitions. Not only this, but he is the current top scorer in the Portuguese top-flight this season and is set to improve in the coming years. With stats like these, is it any wonder that Ramos has been selected as one of the 26-man squad to play in the Qatar World Cup?
Whilst Ramos dominates the pitch as a centre-forward, his capabilities as a second striker or even as a number 10, present him to be a highly versatile player for any team.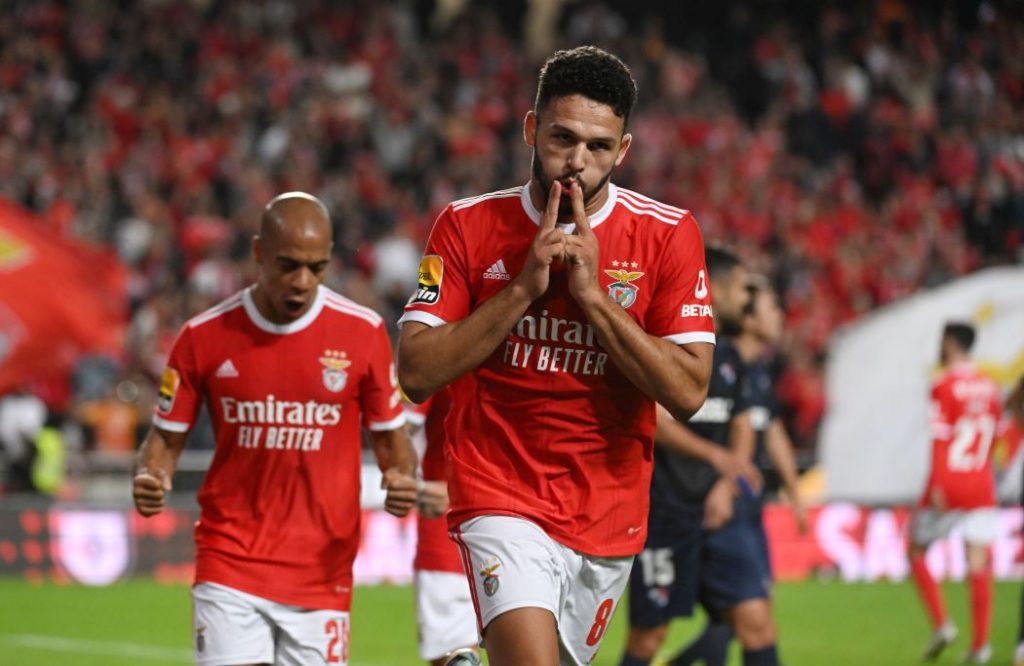 Previously attracting Premier-League interest, Ramos was linked with an asking price of £30 million by Benfica at the time, however didn't materialise under the former boss, Bruno Lage.
Now rumored to be valued by Benfica at approximately £35 million, Erik ten Hag, the manager of Manchester United is keen to bring him to Old Trafford.
However, with recent concern over Cristiano Ronaldo and his departure from Old Trafford, following a controversial interview with Piers Morgan, the 37 year old forward certainly left no stone unturned in expressing his views on the club. Claiming Ten Hag had left him 'betrayed by the club' and made to feel a 'black sheep' following a lack of empathy for the passing of his baby son back in April 2022, the reputation of United has since been up in the air. With a vacancy now open to take the Forward's position, could Ramos be just what Manchester need to carry the club forward? It's looking likely.
Just take a look at his phenomenal debut for Portugal in the Friendlies against Nigeria on November 17th, where he scored the third goal out of a total of four (with the help of Raphael Guerreiro) resulting in a 4-0 win for the giants.
Could a new contract be in the works? We sure think so…
Jonathan David:
There's much to be said when you're a footballer who makes history in becoming part of the most expensive Canadian transfer of all time (only costing an eye-watering €30 million from Gent- no biggie!).
With an impressive record of netting 19 goals in 48 appearances for Lille last season and already registering 9 goals and 3 assists in 15 games in Ligue 1 this season, all eyes are set on striker David this year as he makes his way to play as a forward for the Canada World Cup squad at Qatar.
Lille will certainly have trouble keeping their star player…
Reportedly attracting interest from some of Europe's biggest clubs with Man-United, Arsenal, Tottenham, and Newcastle all lining up to grab a slice of the player, it can certainly be said David won't be on the bench anytime soon.
According to MediaFoot, a reputable French weekly magazine, Newcastle is rumored to be the frontrunner in taking on David, and are planning to submit a bid as soon as the January transfer window opens. However, the Magpie's Eddie Howe and Dan Ashworth will certainly need to put up a fight to take him on…
When asked about his next steps the New-York born player reported:
"The next step is growing, having more ambition and a bigger club. Every player wants to play for a massive club in their life, so I think if I had the chance to do it, I'll go for it for sure"

Jonathan David in an Interview with Sky Sports.
Whilst it's certain David has his eyes set on becoming part of a bigger club, only time will tell whose offer he decides to take up when the January window opens.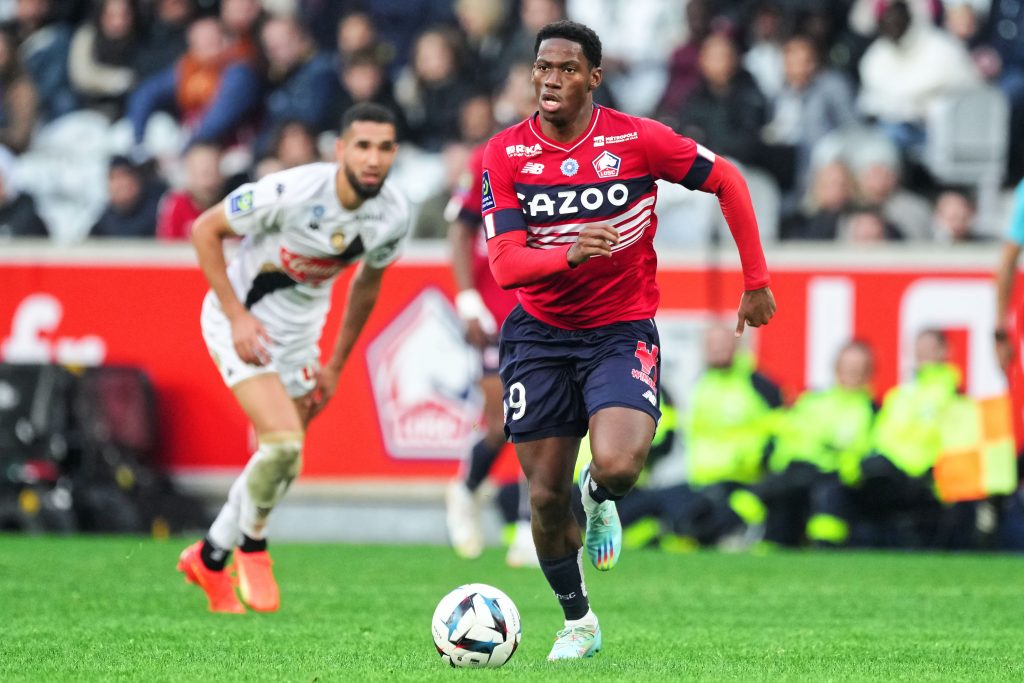 With Canada having drawn the short straw this year, they are to find themselves facing a tough group as they come and are set up against Belgium, Morocco, and Croatia. However, after what we have already seen of his fantastic footwork, we believe Morocco could be a likely contender for him to showcase his skills and bag at least 1 goal in the back of the net for Canada.
Currently valued at €40 million as a starting point, the New-York born player's fate rests upon how he fares in Qatar, with transfer costs likely to alter significantly depending on how he performs.
Will Jonathan David bring his A-game? We don't doubt it!
Garang Kuol:
At just 18 years old, the youngest Australian teenager to play at Qatar, Garang Kuol has been named in his country's squad for the finals this month.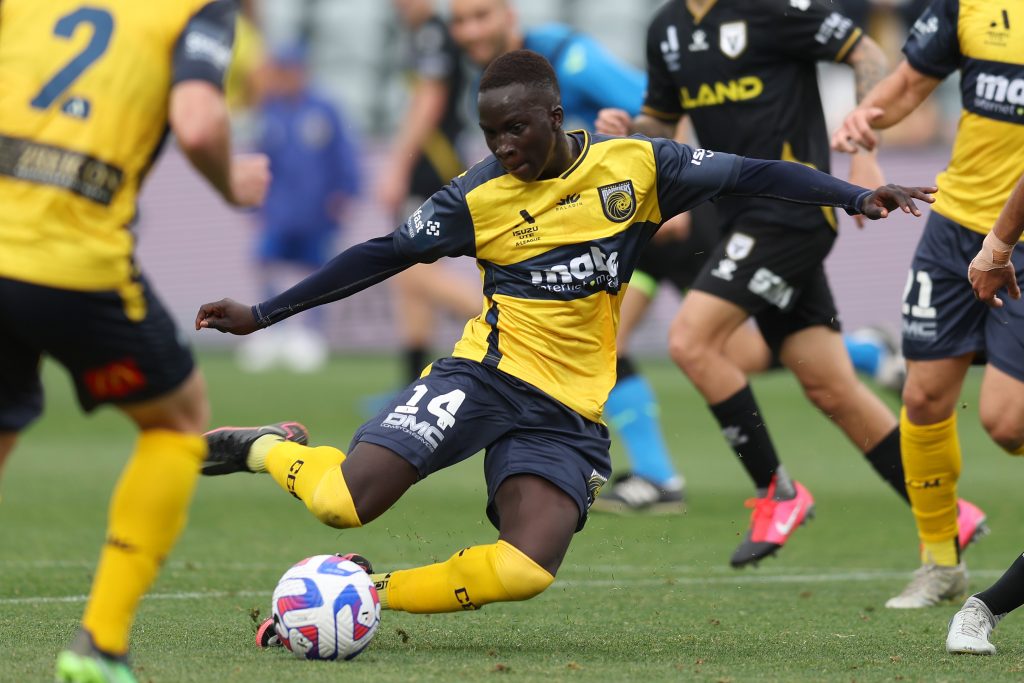 Yet to make his start in senior club football, it's safe to say his 13 career sub-appearances and 328 minutes of A-league football are enough to testify his worth, especially having already scored 6 goals with numerous amounts of assists given.
Featured in recent news for his outstanding play with Central Coast Mariners against Macarthur that ended the match with a score of 3-2 to the rivals, it was clear who the world had deemed the man of the match.
Standing at 2-0 down against Macarthur, it was in the 55th minute of the match and things were looking dire. After coming off of the bench, the Central Coast star bagged two goals; one in the form of a penalty, the other an absolute scorcher.
Just look at the technique from Kuol here.
Back of the net!
Set to link up with Newcastle United in January 2023, having finalised a deal to join the Magpies in September, the future for the star looks bright.
With Australia drawn to play group games against France, Denmark and Tunisia, Kuol could be setting his sights on seeing his efforts strike through to the back of the net of the opposition
Dwight Yorke speaking to the Sydney Morning Herald about Kuol's recent playing, mentioned upon reflection:
"Yesterday was just another…another moment, where you think- yes this guy has certainly got the X factor"

"He has done it consistently, certainly since that move to Newcastle"

"He seems to get stronger and fitter and he is one to watch out (for)"

"He is one that will be a surprise certainly (at the World Cup), not sure how (Australia Head Coach) Graham Arnold will use him in his squad, but he is magical, he has got that X factor"
Feel like we've missed anyone off the list? Let us know your opinions on who's set to break out for this year's World Cup in the comments below.
We'd love to hear from you!