Skip To:
#1. Nike
#2. Puma
#3. adidas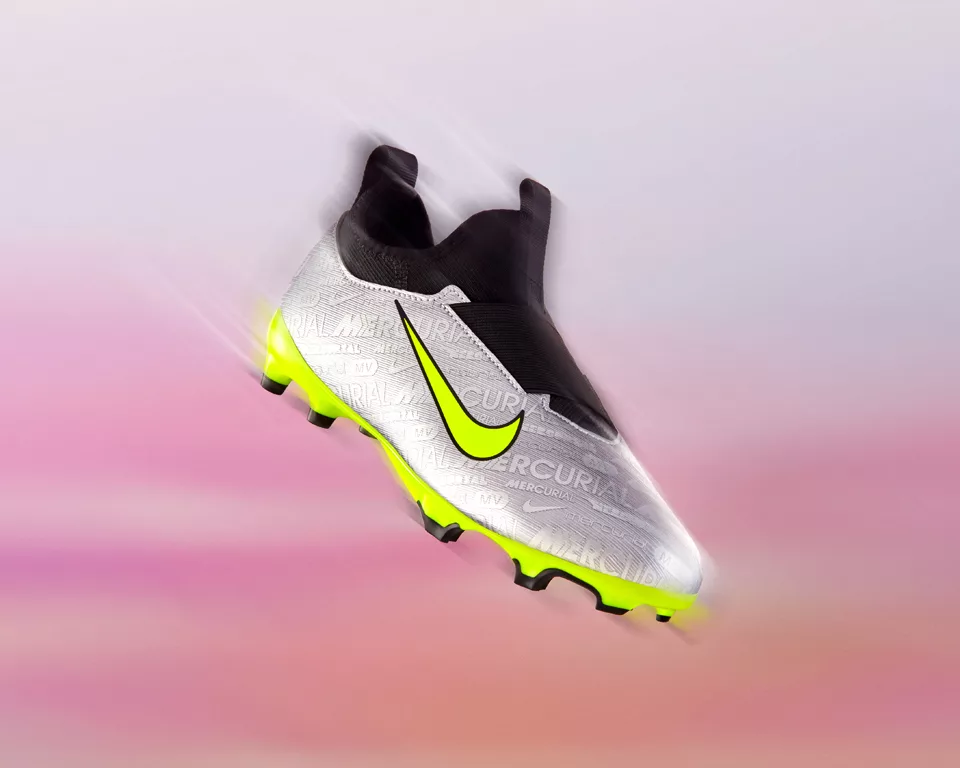 Nike remains at the forefront of capturing the hearts of players across all age groups and skill levels in 2023. Their latest collection of football boots has been meticulously crafted to enhance your child's performance on the pitch.
Whether your child is an aspiring beginner or a seasoned pro, Nike has carefully tailored these boots to unlock their full potential and propel their game to new heights. Get ready for an exhilarating season ahead with Nike's exceptional range of football footwear!
First up, we have the Nike Phantom GX Academy. If you're looking to give your child a performance boost, then look no further than the boot inspired by the pros. These boots fuse serious style with unmatched performance that delivers time and time again.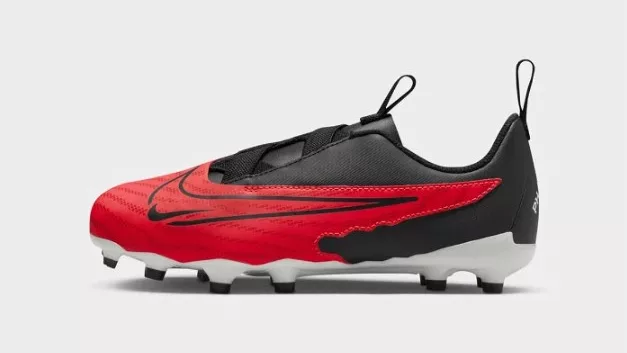 Formed of a soft synthetic upper and a classic lacing system, the Phantom Academy provides a snug fit for precise control, empowering your child to excel on the field.
With strategically placed moulded studs, your child can benefit from superior traction on firm ground surfaces, keeping them safe from potential slip-ups out on the pitch.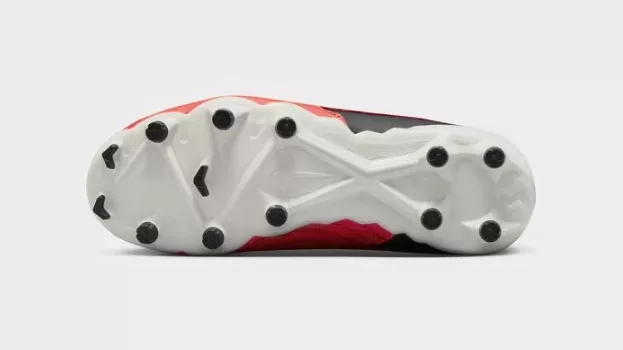 Give your child the tools they deserve to succeed—order the Nike Phantom Academy GX Junior Firm Ground Football Boots today and ignite their journey to greatness.
Introducing the next star in the Nike lineup: the Nike Mercurial Vapor Academy Junior FG Football Boots. Lace-up these boots and watch them display a newfound confidence on the pitch.
Designed with a lightweight profile and a cushioned insole, the Vapor Academy boots offer all-day relief for young players, ensuring they stay light on their feet and focused on the game.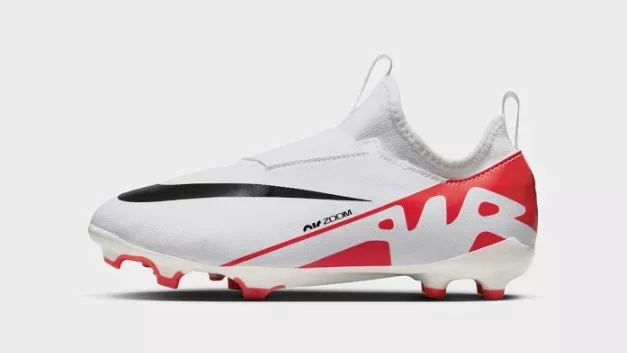 Engineered to fit the feet of your little ones, these boots are tailor-made to unlock their true speed potential on the field. Watch them leave defenders in the dust and make their mark with every sprint and skillful move.
But that's not all! The reinforced soleplate is a game-changer, evenly distributing pressure, reducing unwanted stud discomfort in the process. Say goodbye to foot pain and hello to unstoppable performance on the field!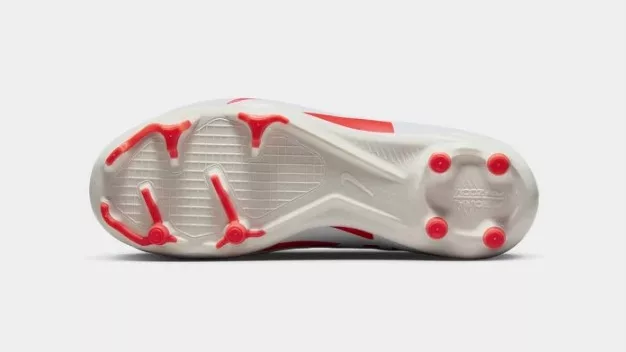 Complete with stylish Mercurial detailing and Nike Swoosh branding, you'd be hard-pressed to find a more sleek boot for the price!
At the more premium end, we have the Nike Mercurial Superfly Pro DF FG Junior Football Boots – the ultimate choice for young footballers seeking unmatched performance on the field.
Crafted with a stretchy Dynamic Fit collar, the Mercurial Superfly Pro provides exceptional support that is guaranteed to enhance their game. Prepare to unleash explosive acceleration, thanks to the innovative outsole featuring the Nike Aerotrak zone.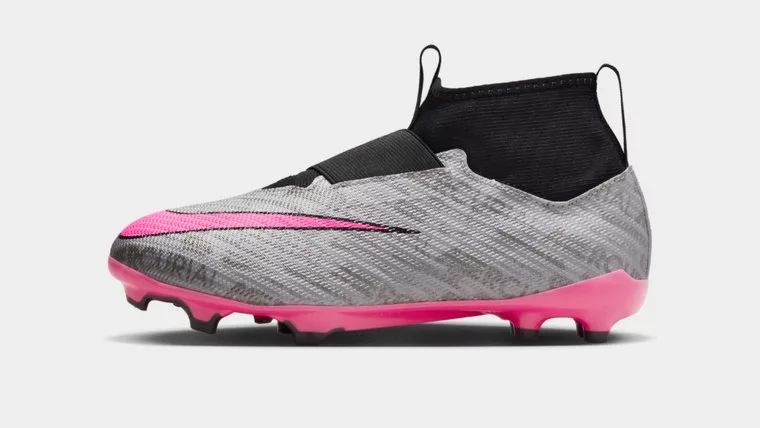 Equipped with chevron studs, these boots offer multi-directional traction, allowing your child to make sharp turns and quick movements with confidence. Experience exceptional comfort with the cushioned insole, ensuring every step feels cushioned and responsive.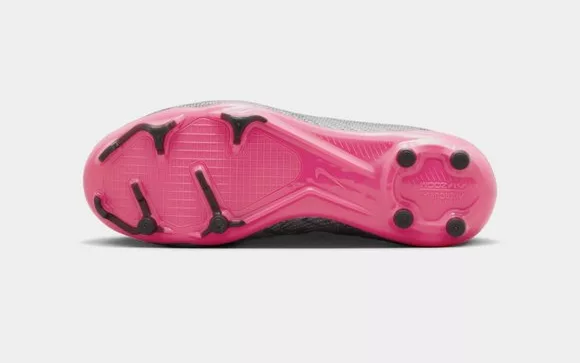 Complete with a textured upper to strengthen their control over the ball, the Superfly Pro gives them the edge they need to dominate the game. And of course, the boots are embellished with the iconic Nike Swoosh branding- a symbol of quality and style!
Don't miss out on these game-changing boots. Raise their performance on the field and make a statement with the Nike Mercurial Superfly Pro DF FG Junior Football Boots. Get them now and experience unrivalled excellence!
Known best for the track heritage, Puma has dominated the world stage in recent years with their iconic King, Future & Ultra range that seeks to cater for players of various skillsets and playing styles. Now embarking on their latest innovations in boot design, Puma is paving the way forward for the stars of tomorrow, offering premium boots at affordable prices.
Expertly crafted to meet the demands of intense matches and endless training sessions, the Puma King Match .3 is the boot of choice for the football pitch's reigning champions!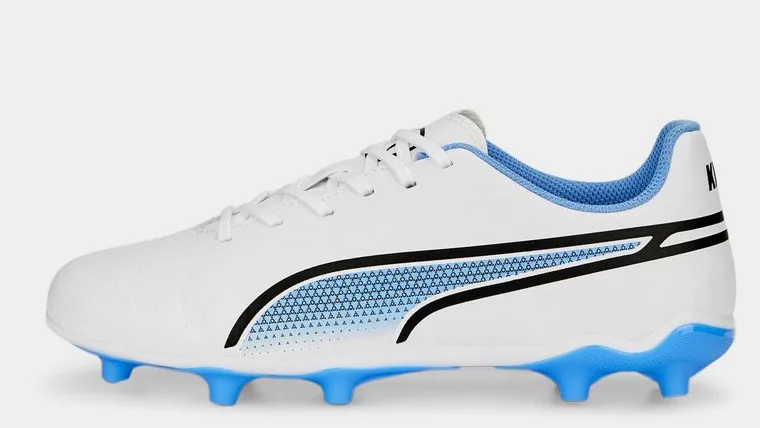 Featuring an integrated heel counter, these boots minimize the risk of injury and empower young players to tackle any challenge with confidence.
But that's not all. The microfiber upper of the Puma King Match provides a touch of flexibility, ensuring ultimate comfort for your child. With these boots, they can stay focused, agile, and ready to conquer the game.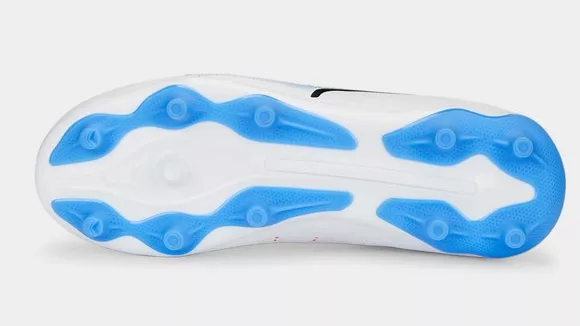 Don't miss out on this opportunity to equip your child with the Puma King Match.3 Junior Firm Ground Football Boots. Witness their game soar to new heights as they experience the pinnacle of performance and comfort.
Designed with young players in mind, these boots offer unequalled fit and lock-down with the FUZIONFIT adaptive compression band.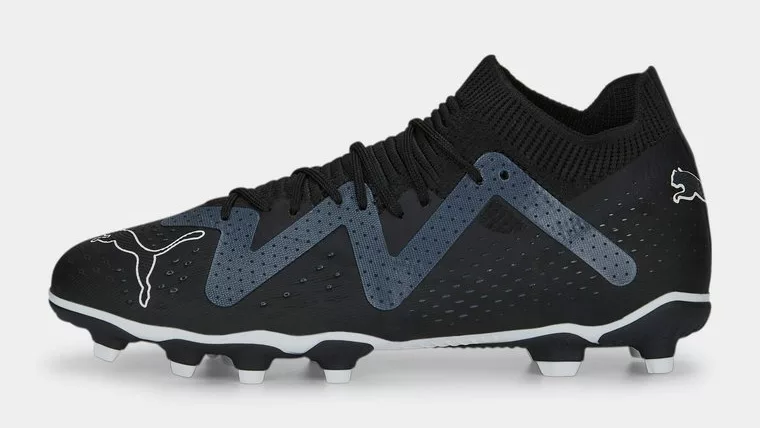 The soft and flexible upper features embossed elements for enhanced touch and precise dribbling, perfect for developing skills on the pitch.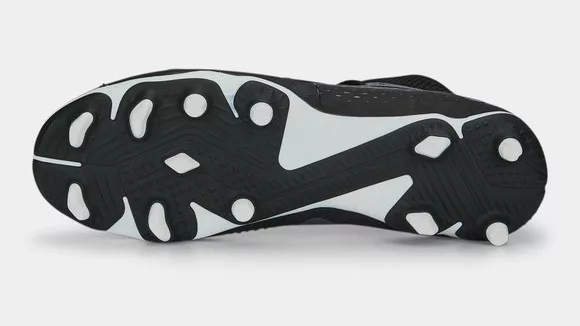 Give your rising star the advantage they need with these innovative boots – you won't regret it!
Elevate your young player's game with the Puma Ultra.2 Firm Ground Football Boots.
Crafted with a lightweight and durable PU upper, these boots offer a supportive fit and enhanced control. The embossed and printed detailing adds style while improving ball handling.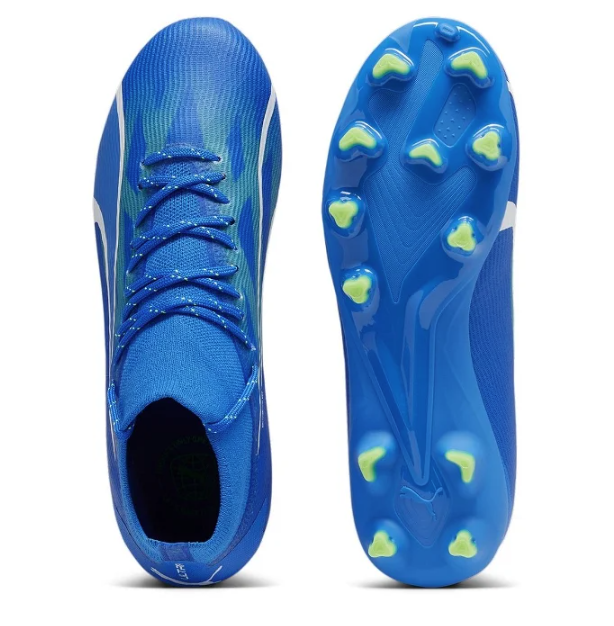 Equip your budding star with reliable and stylish boots from Puma for unmatched performance on the field.

As the renowned German sporting giant known best for its iconic three-stripe logo, adidas has been making significant strides in the first half of 2023. The brand continues to lead the way in shaping the future of football by offering an impressive lineup of boots specifically designed to meet the needs of aspiring stars.
Equip your little champion with the adidas Copa Pure.3 Firm Ground Kids Football Boots. With a TPU outsole and moulded studs, these boots provide exceptional agility and traction that won't leave your little one stuck in the mud.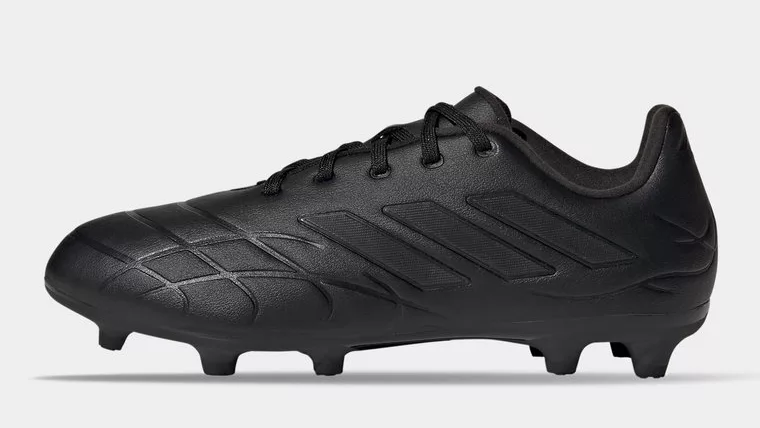 Complete with a textured finish, the adidas Copa .3 not only ensures excellent ball control but delivers pin-point precision for your little striker.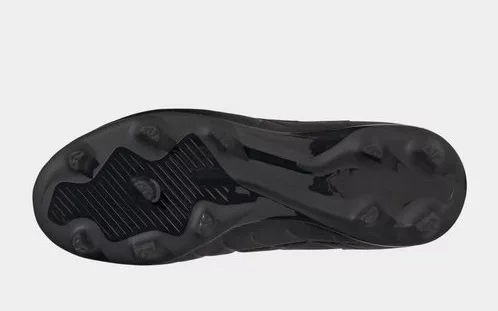 Equipped with a minimalist aesthetic and adorned with adidas branding, these boots are perfect for aspiring young athletes, and we can't get enough of this sleek blackout colourway!
Introducing the X Crazyfast: a revolutionary boot designed to ignite the passion and unleash the speed potential of young footballers.
Inspired by the iconic Solar Gold adidas F50 Adizero Messi boot from 2014, the X Crazyfast blends eye-catching design with refined functionality, capturing the imagination of aspiring players.
Surpassing their predecessor, the adidas Speedflow, these boots offer exceptional performance, providing young players with the competitive edge they need to excel.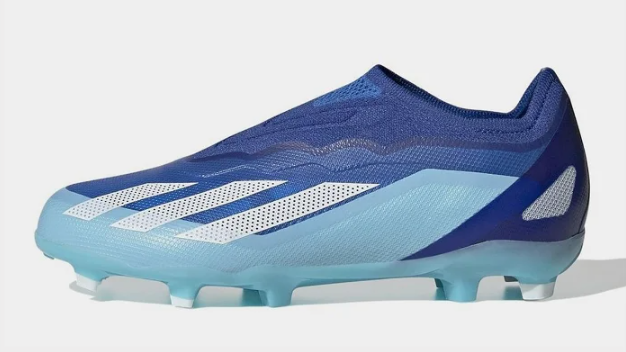 With features like the Carbon Fibre Speedframe, Agility Speed Cage, PrimeKnit collar, and High-Speed Stability System, young athletes can experience unwavering stability and a secure lockdown, enabling them to unleash their skills with confidence.
Notably, the adidas X + Kids FG Football Boots have been worn by renowned players such as Lionel Messi, Mohamed Salah, and Ángel Di María, solidifying their status as the go-to choice for aspiring football stars.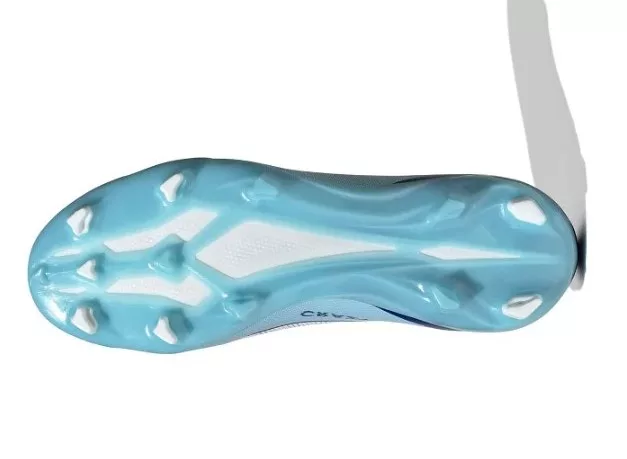 By amplifying speed, agility, and control, these boots empower young players to reach new heights on the field. Embrace the power of the X Crazyfast and give your child the advantage they deserve.
Experience the epitome of speed with adidas's signature speed silo, which graces the feet of the fastest pros on the pitch.
These boots are forged for a formidable pace, enabling your child to unleash their full speed potential. Take advantage of the carbon-plated sprint frame, and the latest PRIMKNIT collar for optimal comfort, and showcase their style with the all-new ultra-thin Speedskin upper.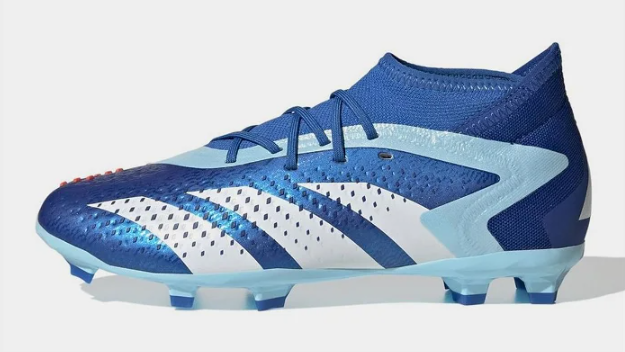 Embark on a legendary journey and immerse your little one in the iconic legacy of adidas Predator football boots.
For 28 years, these boots have stood at the forefront of innovation, revolutionizing the game.
With their lightweight construction and rubber grip elements they empower players with unrivalled power, precise control, and effortless movement on the pitch.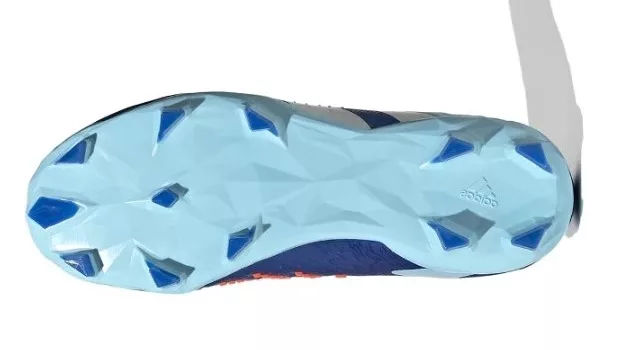 Step into the greatness of adidas Predator and unleash your full potential on the field.
Like what you see?
Let us know in the comments which boots you've got your eyes set on. We'd love to hear from you!
In the meantime, stay in the loop with the latest Football News, Guides & Boot Launches at On The Line – You won't want to miss this!