Skip To:
#4. adidas Predator Accuracy SG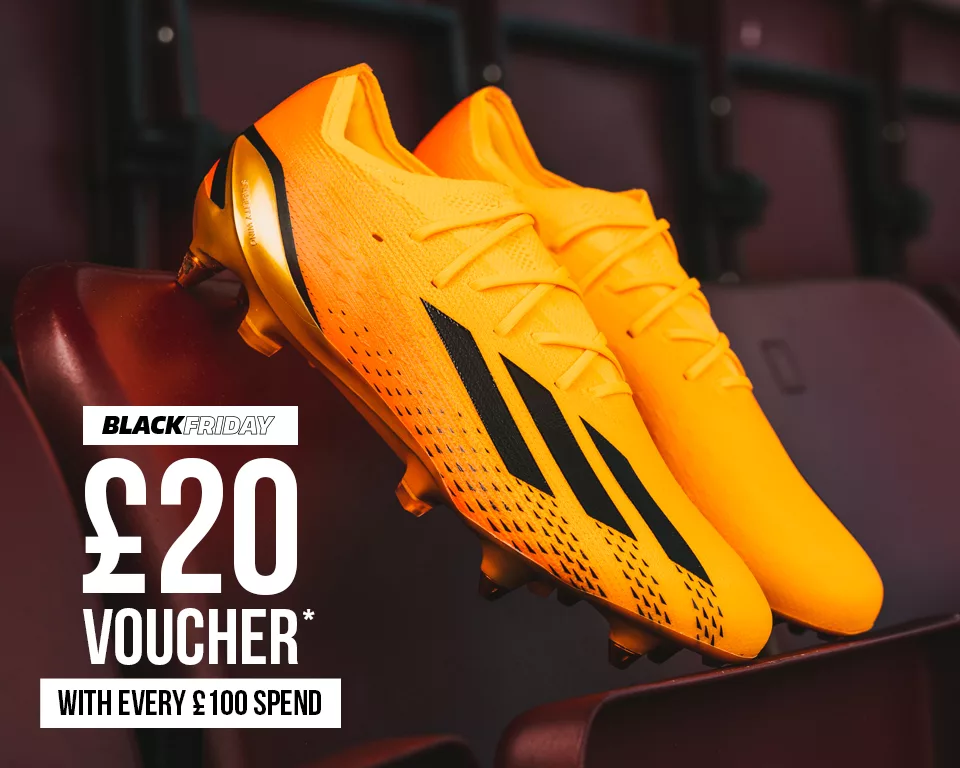 Receive a £20 Voucher with every £100 Spent!
For a limited time, Lovell Soccer is running an exclusive promotion.
With every £100 spent, customers will receive an exclusive £20 voucher, redeemable on their next purchase—up to a maximum of £200.
This means you could potentially have £40 to spend on your next purchase!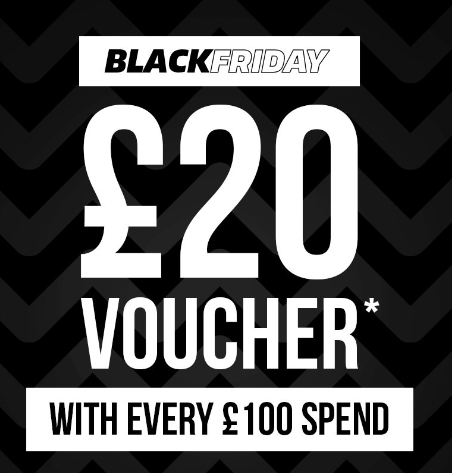 With a wide array of premium football boots available at discounted rates, there are substantial savings up for grabs.
Let's explore some deals that you definitely don't want to overlook!
Get 10% Off Your First Order!
Are you new to Lovell Soccer? Great news awaits!
By subscribing to their newsletter, not only can you access exclusive Black Friday offers, but you'll also enjoy a 10% discount on your first order.
Simply visit the Lovell Soccer Home Page and look for the "Get 10% Off" icon in the bottom left hand corner and sign up. It's as straightforward as that!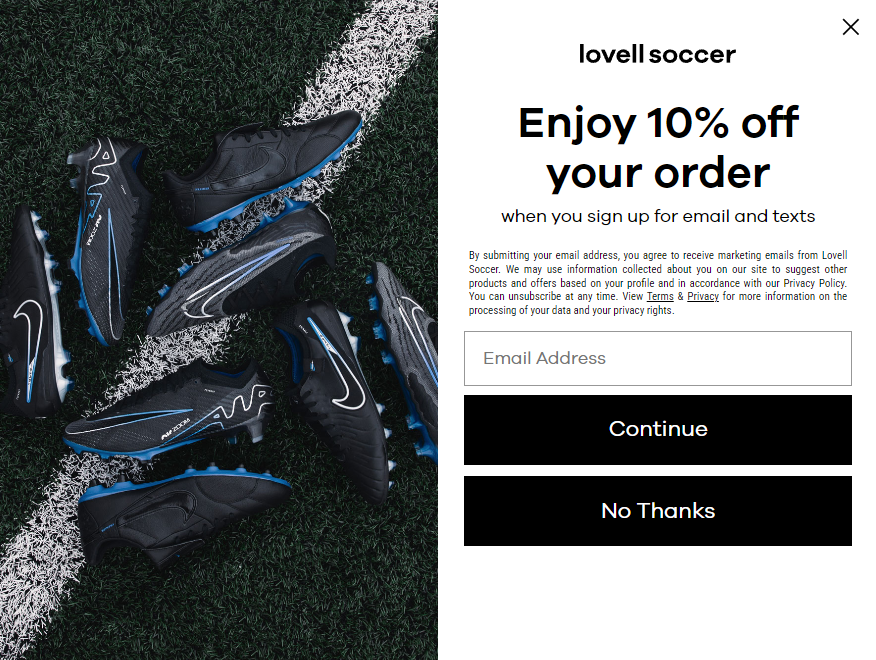 In case the icon isn't visible for any reason, no need to worry. Just scroll down to the bottom of the page, where you'll find a prompt to 'Subscribe to our newsletter and get 10% off your first order'.
Don't miss the deal of the season!
The Puma Ultra Ultimate Speed Boot, priced at just £60 for Firm Ground and £78 for Soft Ground, is not only a steal but also a standout choice.
Featuring ULTRAWEAVE + PWRPRINT technology, it ensures explosive acceleration and precise control on the field.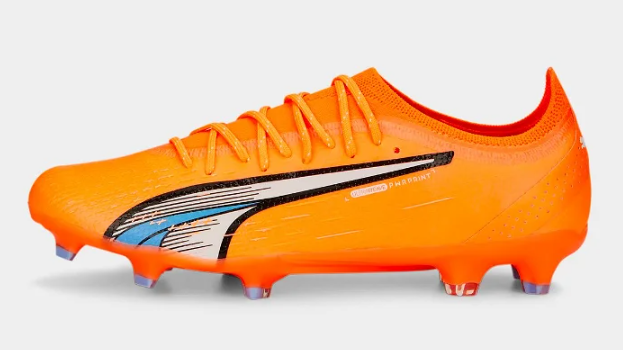 With exceptional breathability and a lightweight design, ULTRAWEAVE guarantees optimal performance in any weather.
Coupled with PWRPRINT for stability during high-speed plays, and a dual-density speedplate inspired by Puma's track heritage, this boot delivers the perfect blend of stability and propulsion.
This marks one of the biggest steals in Lovell Soccer's Black Friday Sale -don't miss the chance to enhance your game with style and savings!
Presenting the Puma King .1 FG Football Boots, currently offered at an exceptional price of £95, reduced from £185 on Lovellsoccer.co.uk.
This iconic selection effortlessly adapts to both firm and artificial ground surfaces, making it an ideal choice for players who enjoy the versatility of navigating different terrains.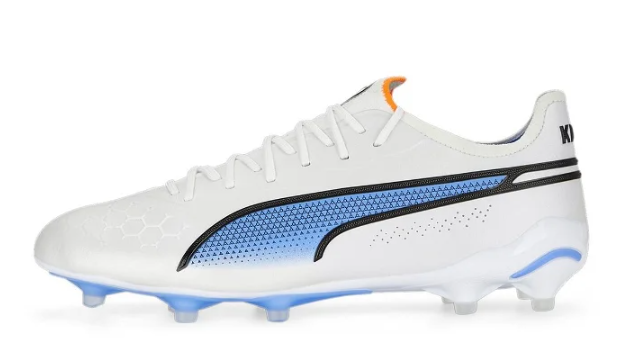 The sleek design, coupled with the revolutionary 'K-BETTER' material, ensures optimal performance across various playing surfaces. The innovative 'K-BETTER' material, 30% thinner than its predecessor, enhances ball control and striking abilities.
The boot also features a lightweight outsole, stability spine, and conical studs, providing players with next-level maneuverability on the field.
Enhance your game on any ground while enjoying substantial savings.
Don't miss out on this dual-purpose powerhouse with advanced technology for the modern player!
As the final addition to the Heatspawn Pack, check out the adidas X Speedportal + SG Football Boots—now available at an exclusive price of £100, a steal from the original £200.
These kicks bring back vibes of the 2014 adidas F50 Adizero Messi boot with their Solar Gold/Black/Team Solar Orange colour combo. Grab them at half price and hit the pitch in style!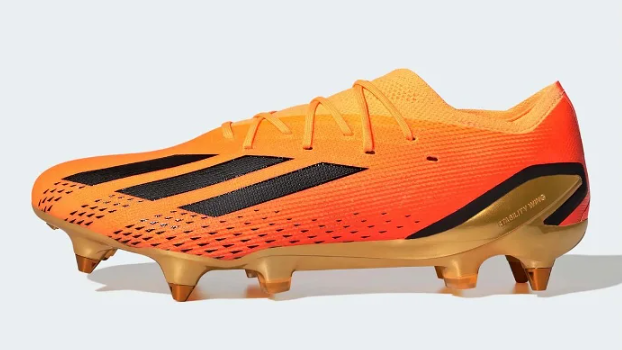 Designed for speed and performance, the X Speedportal boasts a refined and streamlined blueprint, delivering unbeatable stability and lockdown.
With advanced features including a Carbon Fibre Speedframe, Agility Speed Cage, PrimeKnit collar, and High-Speed Stability System, this boot stands out as a game-changer on the pitch.
Don't miss the chance to own the adidas X Speedportal at this exclusive offer—shop now for £100 and elevate your game!
Now offered at an exclusive price of £100, down from £200, the adidas Predator Accuracy + SG Football Boots seamlessly marry the iconic design of the '98 World Cup Predator with elements from the Precision Euro of 2000.
Dressed in a captivating Team Solar Orange/Core Black colourway, these boots stand out as a significant addition to the adidas Heatspawn Boot Pack, unveiled earlier this year.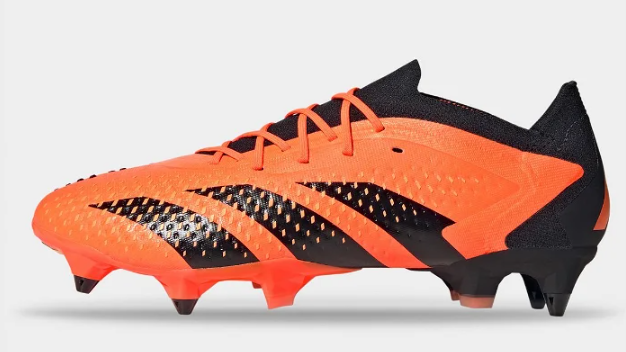 Striking a harmonious balance between tradition and contemporary flair, these boots signal a return to Predator heritage. The placement of the iconic logo and three stripes wrapping under the boot infuses a touch of nostalgia into this modern classic.
With a refined design shedding substantial weight, this boot incorporates Hybrid Touch, high-definition grip technology, and strategic rubber elements, providing an enhanced close-to-the-ball feel. Paired with a roomy toe box and unchanged heel padding, it ensures a comfortable fit.
Don't miss this exclusive offer on the adidas Predator Accuracy—a modern classic with cutting-edge features, now available at just £100 for a limited time!
For over 25 years, the Mercurial Vapor has been the preferred choice for Premier League players seeking next-level speed, and you can now join them for as little as £119, marking a huge saving from the original £234.99.
Worn by football legends such as Ronaldo, Mbappe, Vinicius Junior, and Rashford, the Mercurial is celebrated for its remarkable speed capabilities.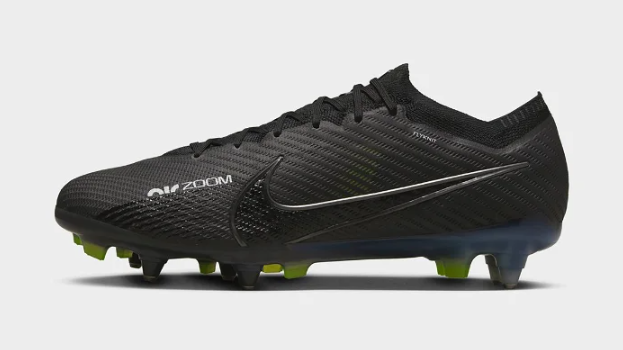 Engineered with a 3/4 Air Zoom unit strategically positioned in the mid and forefoot, this boot optimizes energy return, propelling you forward with every stride. The innovative Vaporposite + technology seamlessly combines a textured chevron mesh with Flyknit material, ensuring precise control even under intense pressure.
If you're in pursuit of explosive speed on the pitch, the Nike Mercurial stands as the ultimate choice. Join the ranks of elite players and experience the unmatched agility and acceleration that the Mercurial Vapor offers.
Don't miss out on this exclusive deal—grab the Nike Mercurial Vapor Elite FG for £119 and upgrade your game!
Tailored for artificial grass surfaces, the Nike Mercurial Dream Speed 6 is now offered at an exclusive price of £125.
These boots provide players with the opportunity to step into the legacy of Cristiano Ronaldo and pay homage to his heritage on the pitch.
Designed with a captivating Cobalt Bliss/Fuchsia Dream colourway, inspired by Ronaldo's career, and featuring layered digital tones, these boots redefine the elite status of the Mercurial line.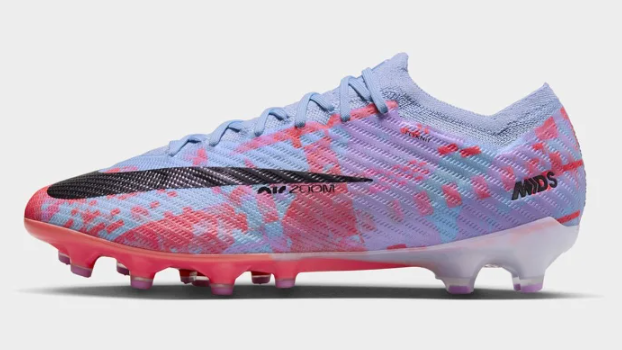 The signature Mercurial stamp on the back of the heel and the CR7 insole leave no doubt about the prestigious heritage these boots carry.
Equipped with a refined 3/4 Zoom Air Unit on the soleplate for enhanced comfort and energy return, these boots ensure players can effortlessly propel themselves forward.
The Vaporposite + technology in the upper, along with a speed cage and conical stud configuration, provides optimal control, support, and agility on Artificial Grass surfaces.
Don't miss the chance to embody the spirit of Ronaldo and elevate your game with the Nike Mercurial Dream Speed 6—available now at £125.
Check out the discounted Low Cut Puma Future from the Pursuit Pack, now priced at £135 down from £190.
Tailored for firm ground and artificial grass, this vibrant Fast Yellow/Black/Electric Peppermint boot offers versatile performance.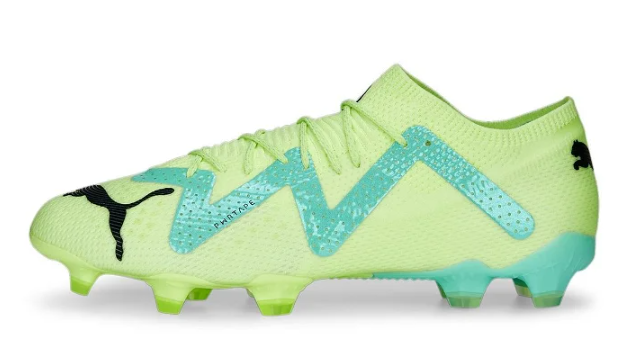 With FUZIONFIT360 and PWRTAPE technologies, it's the fourth in Puma's successful boot packs this year. FUZIONFIT360, integrated into the dual mesh upper, collaborates with PWRTAPE to securely lock down the foot during acceleration.
Featuring textured 3D elements for added grip and control, this boot provides the ultimate 'close-to-the-ball-feel.' Watch for top players like Grealish and Coman showcasing these boots soon.
Enhanced with a Dynamic Motion System Outsole for agility, stability, and traction, including a Dual-Density Motion System and PEBAX material in the heel for player stability. The signature diamond studs facilitate seamless locking and detaching from the ground.
Don't miss this exclusive offer—grab the Low Cut Puma Future from the Pursuit Pack now for £135 and elevate your game with style and innovation on both firm ground and artificial grass surfaces.
Black Friday is Site Wide!
You can find the Latest Black Friday Deals at Lovell Soccer now! Hurry, while stocks last.

This promotion is set to end on the 29th November at 23.59.