Welcome to On The Line, where we've curated a comprehensive checklist of essential accessories for your winter football training sessions. When you hit the pitch this winter, make sure you're armed with the right gear to keep you warm and performing at your best.
Skip To:
To kick things off (literally), investing in the right football boots is crucial. In the unpredictable winter weather, one size certainly doesn't fit all. Consider having both Soft-Ground (SG) and Firm-Ground (FG) boots in your arsenal.
When should I use Soft-Ground Football Boots?
Soft Ground football boots are designed to help you gain traction on the muddiest of pitches, where even the most water-logged grass won't cause you to slip.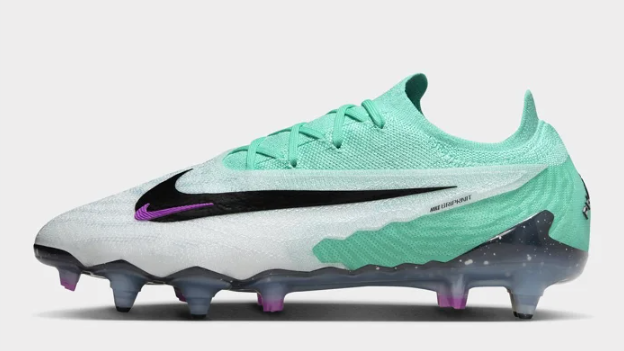 Thanks to an iconic design that blends metallic studs with shorter blades, more often seen on the likes of Firm Ground boots, the SG boots will keep you stable when you need them most.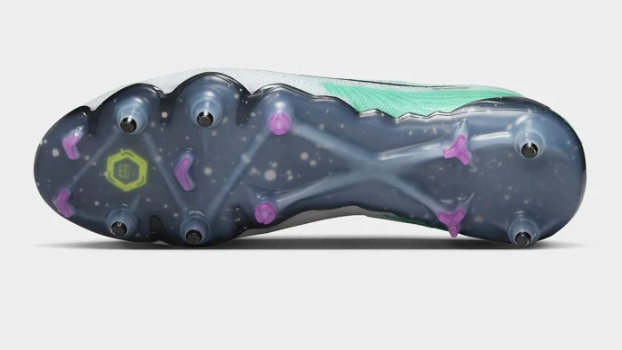 When should I use Firm Ground Football boots?
Firm Ground football boots work slightly differently…
Where you might find you turn up to train on a pitch that has frozen over , FG boots are designed to dig deep and help players gain some serious traction and speed on the pitch.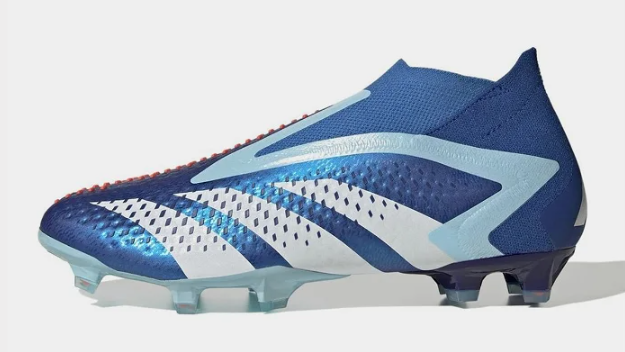 As these studs are molded onto a split soleplate that uses the same material as the actual boot itself, you won't struggle to gain speed on even the firmest natural grass surface.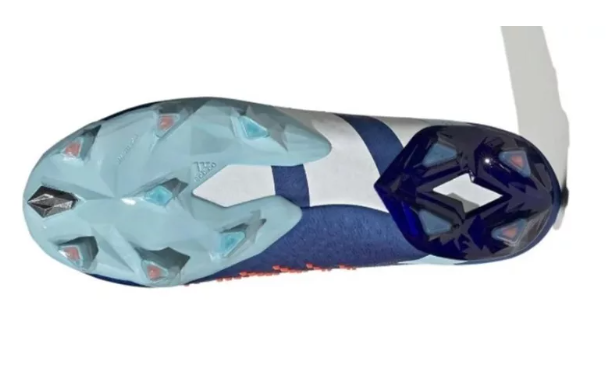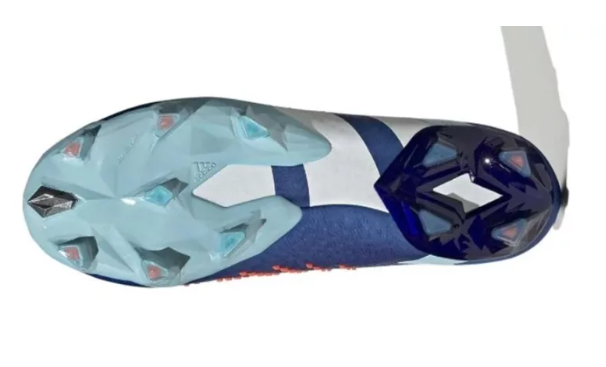 With wintry weather in the UK so unpredictable, it's important to be prepared! We explain more about SG and FG Football Boot Sole Plates alongside others here.
Base layers, otherwise known as 'Underlayers', are a must-have for players who take to the pitch in wintry conditions.
What does Base Layer clothing do?
Made of compression-like material, a Base Layer is designed to sit under the shirt/jersey of the player and sit close to the skin to keep you warm, whilst effectively wicking sweat away from the skin.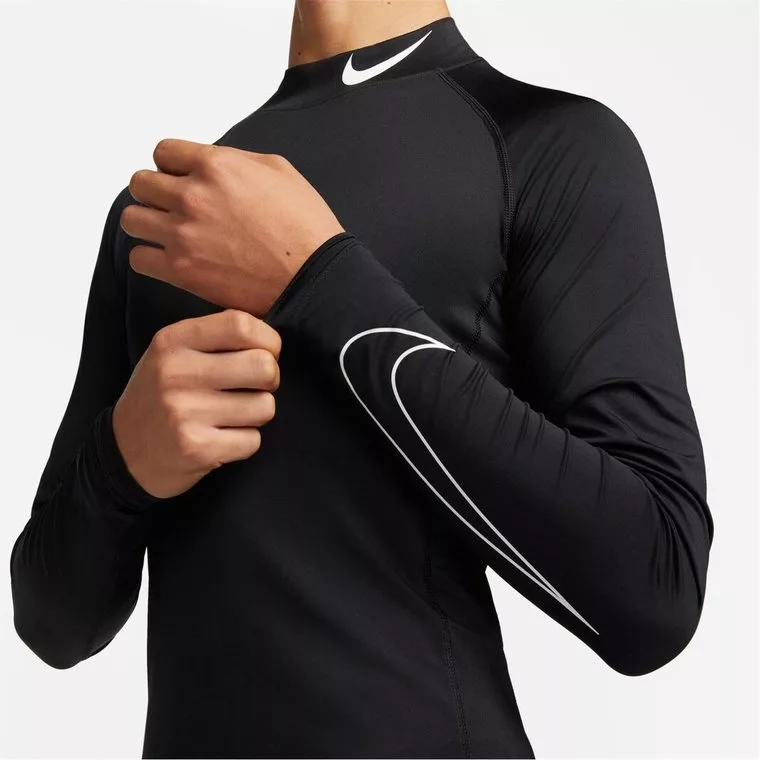 Lower-body base layers work similarly, however the purpose of these is to provide a tight-compression feel of the upper leg and thigh to prevent the build-up of lactic acid in the muscles that can cause them to ache, cramp and make movement difficult.
As a sport that requires a lot of legwork, we'd highly recommend having a pair of these handy when taking to the pitch!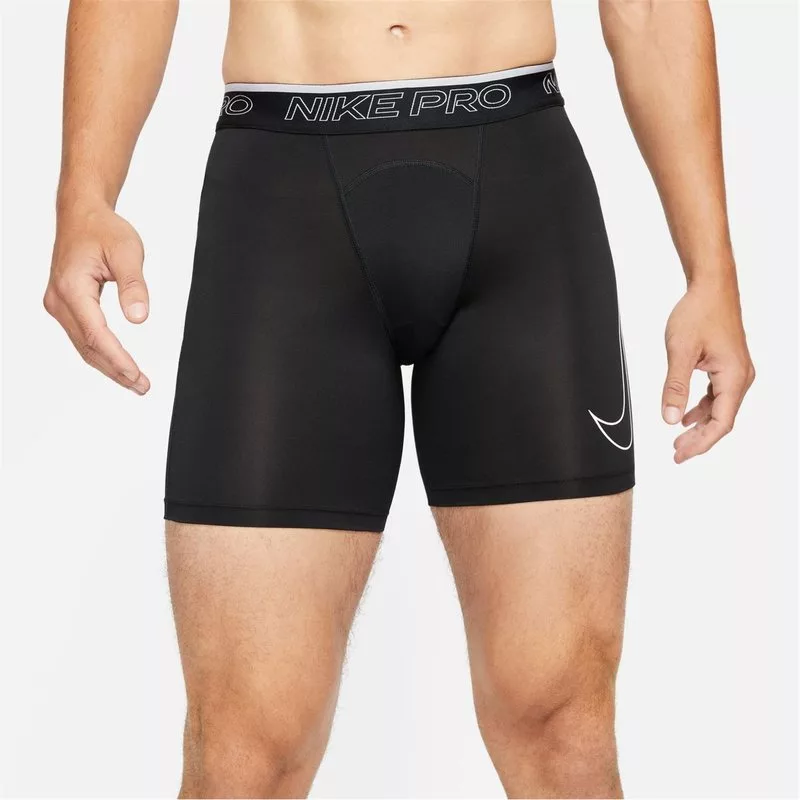 #3.Training Wear
As the winter nights descend, it's safe to say you won't get very far without some essential Training Wear in your kitbag!
When out on the pitch, ensuring you have a training jacket handy is essential, but when it comes to choosing, not just any jacket will do!
Our pick of the bunch is the adidas Tiro 19 Training Track Jacket, that combines the practicality of stretch panels at the elbows for unrestricted movement, with sweat-wicking fabric for a distraction-free training session.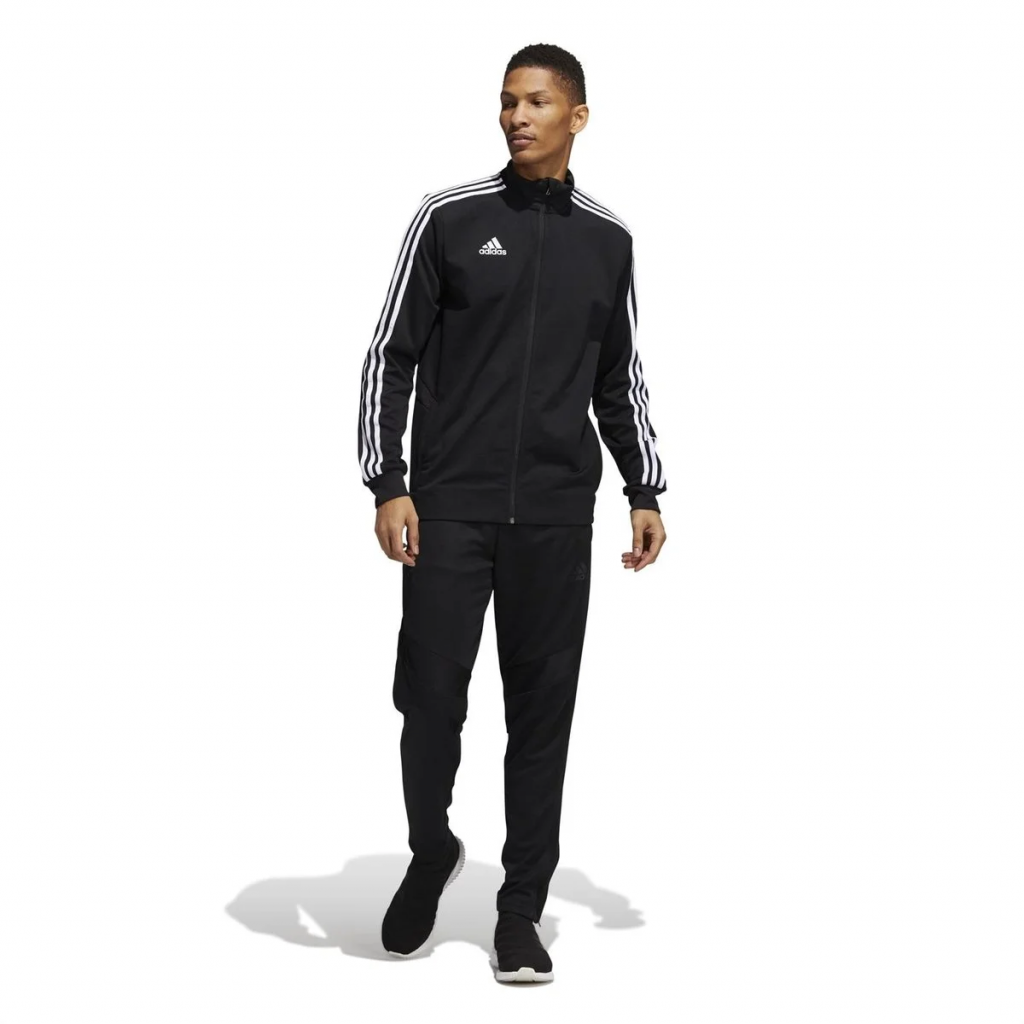 Training tops emerge as the MVPs during rigorous winter workouts.
Going beyond their stylish appearance, these tops play a crucial role in keeping players cool in intense moments and providing a comfortable fit for demanding drills.
Their versatile design effortlessly caters to the specific demands of football, establishing them as an indispensable component in every player's kit.
The Nike Strike Drill Top takes this functionality to the next level with its quarter-length zip fastening to the neck, complemented by long sleeves featuring elasticated cuffs and thumb holes. The bold look is defined by a panelled stripe print, making it a standout choice for football enthusiasts.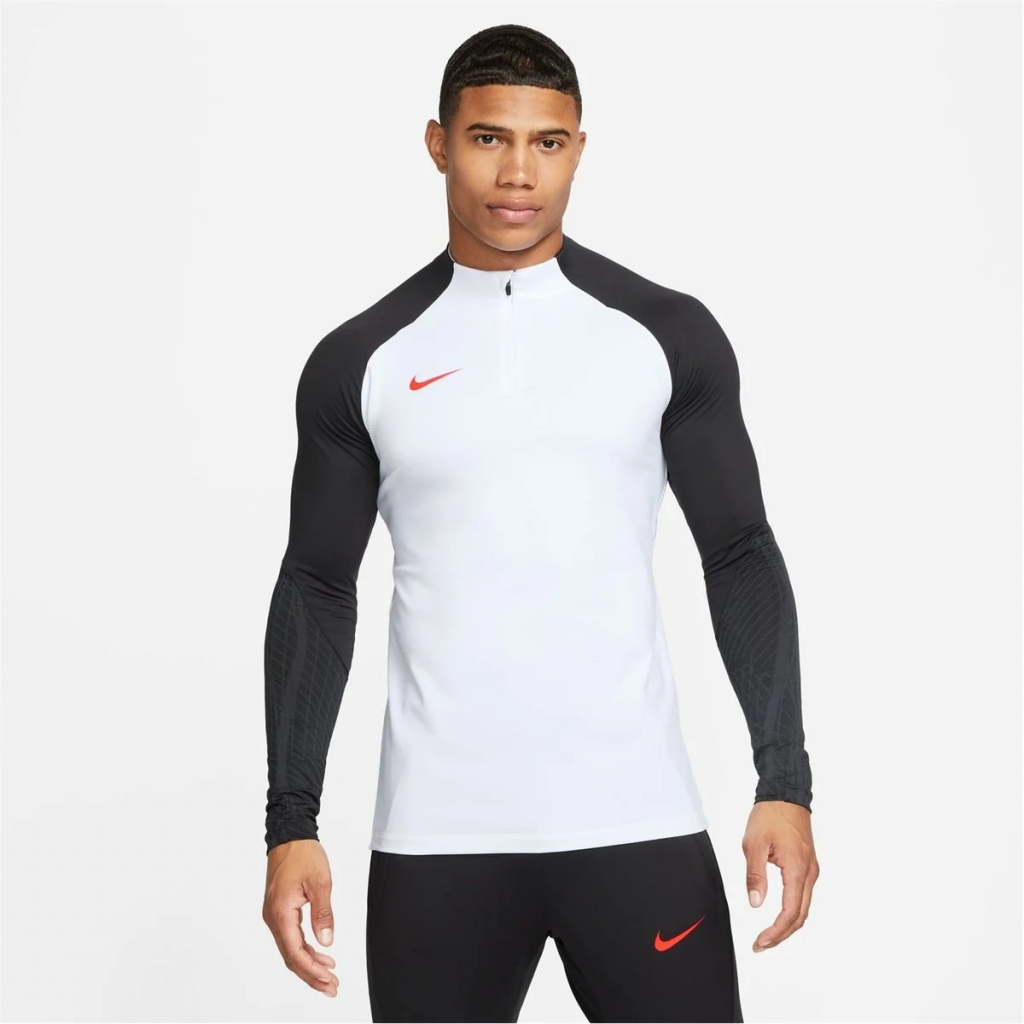 For those chilly nights under the floodlights, make sure to have a pair of these at the ready!
When your reliable shorts just won't do, training bottoms are your go-to solution, ensuring you stay focused on what truly matters – scoring that winning goal against your rivals.
That's why we reccommend a pair of Nike Strike training bottoms.
Constructed from a blend of polyester and elastane, these training bottoms match the flexibility of your footwork. Enhanced with Nike's signature Dri-Fit technology, they efficiently wick away sweat, while the zip-up hems and pockets secure all your training essentials. With these features, you'll become a master of winter training sessions in no time.
With a whole host of colourways available, you'll have no trouble finding a suitable match for your training top!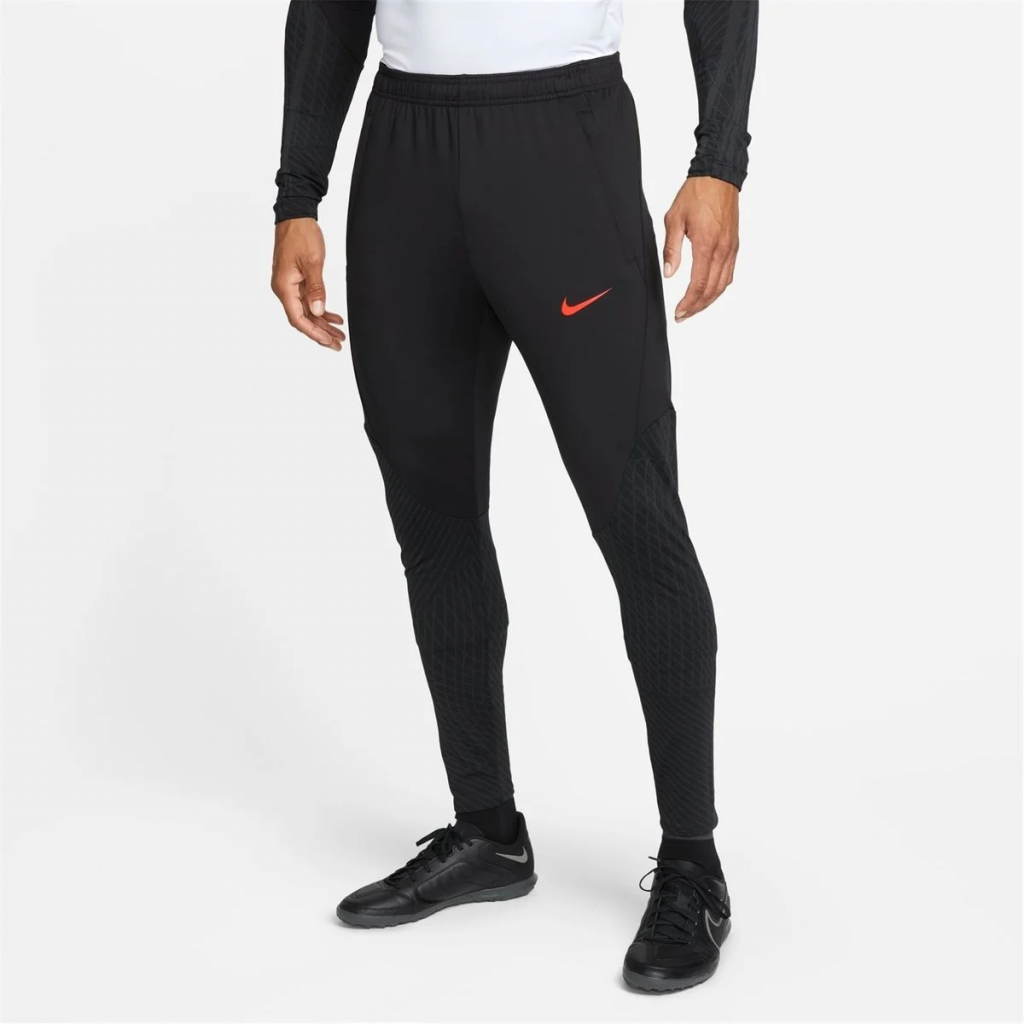 Since its popular takeoff within the world of football in 2005, the Snood has become a staple piece of headwear for players who train all year round- especially in Winter.
What is a Snood?
Designed with warmth in mind, the Snood acts as a second skin to mimic the effects of wearing a scarf, whilst patented sweat-wicking technology such as Nike's DriFit found in the snood below, is designed to keep you dry, even under the most rigorous training conditions.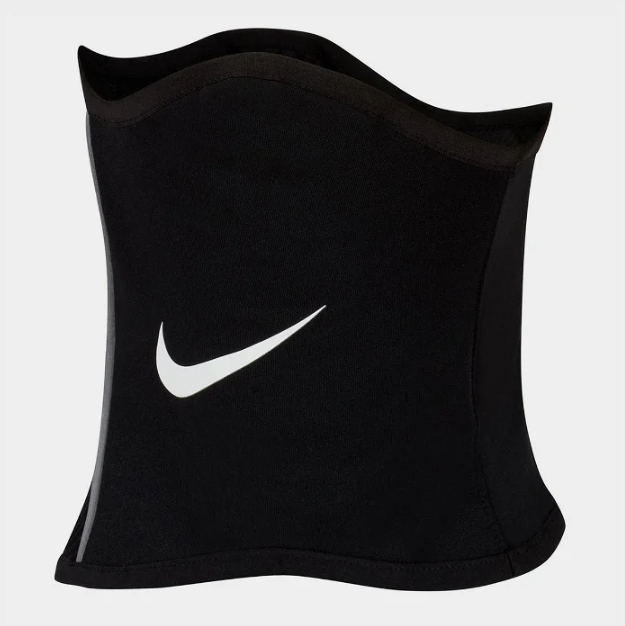 Are Snoods allowed on the pitch?
Be careful football fans, because if you play League games, Snoods aren't always allowed on the pitch, so be sure to check with the event's organizer first!
Fun Fact:
Carlos Tevez and Samir Nasri amongst many others, began to wear neck warmers or "Snoods" in the Winter of 2010-2011 which eventually led to a ban from FIFA over concerns of safety in players having their snoods grabbed by others during play.
Yet another must-have item for training this winter…Gloves!
No, we don't mean the woolly kind or those crocheted gloves that your nan likely gave you for Christmas. We're talking about performance gloves…(sorry).
What gloves should I wear on winter pitches?
Whilst wearing gloves is always a good idea when the weather gets worse, it's important to consider the practicality of the material used.
Where fabrics such as wool and leather are likely to tear or get wet when training, polyester-based fabrics are your best bet as they offer excellent water resistance, with added durability.
The Nike Therma FIT Academy Gloves below for instance provide water resistance whilst textured palms and ThermaFit technologies become the ideal pairing for pin-point accuracy on throw-ins, allowing for greater reach, smoother restarts and excellent grip.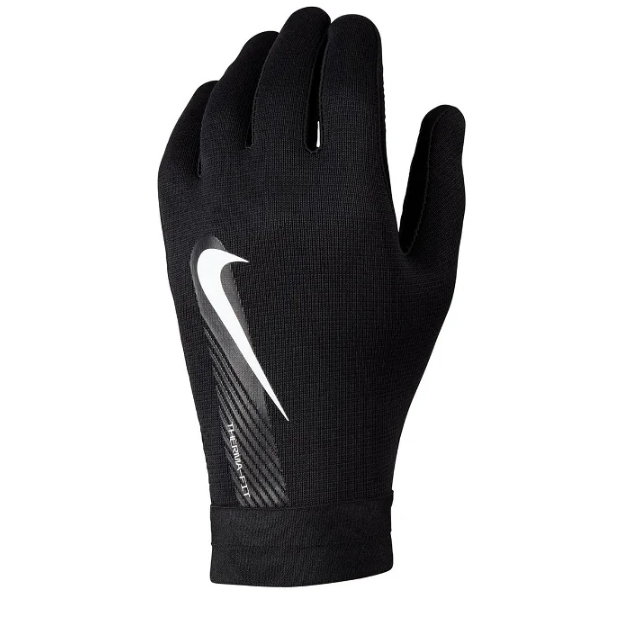 Selecting the right shin guards can be a bit of a minefield. Various brands such as Nike, adidas and Puma incorporate their own patented technologies into their products that leave nifty neologisms such as 'SuperLock' and 'Climacool' to fly over the heads of most players.
What should I look for when buying Shin Guards?
When it comes to shin guards, it's important to first understand the basics. There are two primary styles commonly used by players: Slip In and Ankle Shin Guards.
To understand which is right for you, it's important to consider how the varying styles might either hinder or improve your performance on the pitch.
Slip-in guards, such as the Nike Mercurial Lite provide a protective plate that you place inside of a sock-like compression sleeve and over your shin to offer tailored protection. A key advantage with a pair such as these, is their ability to allow for excellent movement and flexibility when it really matters.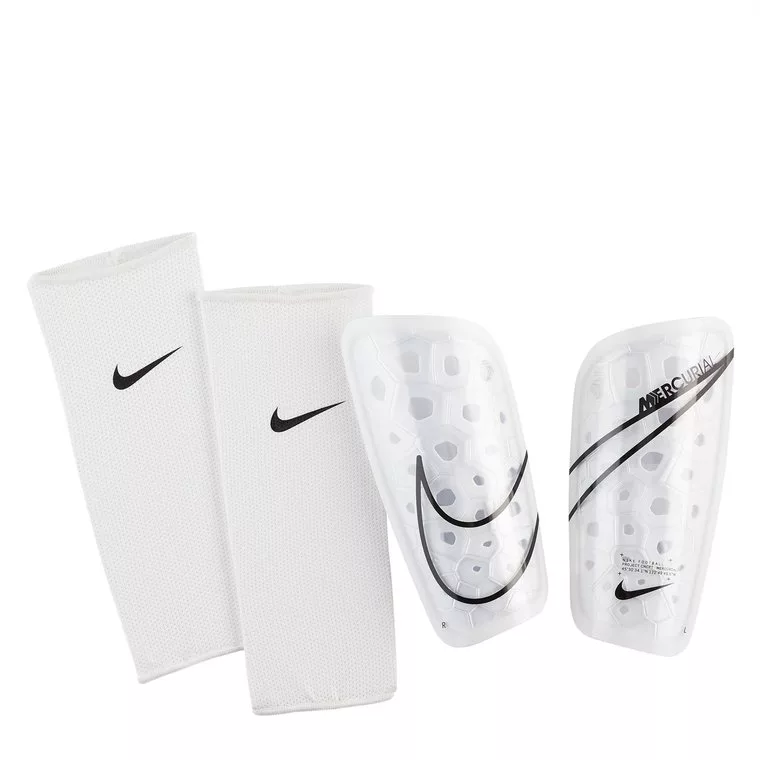 We'd recommend these for the more advanced player!
Ankle Shin Guards such as the Nike Charge Shin Pads below are altogether quite different. Offering greater protection than slip-ins, they are slightly heavier in their design, with added padding featuring on both sides of the ankle. They also sport stirrups that seamlessly slide under the foot for a comfortable wrap-around feel, with an elastic strap toward the calf for a secure fit.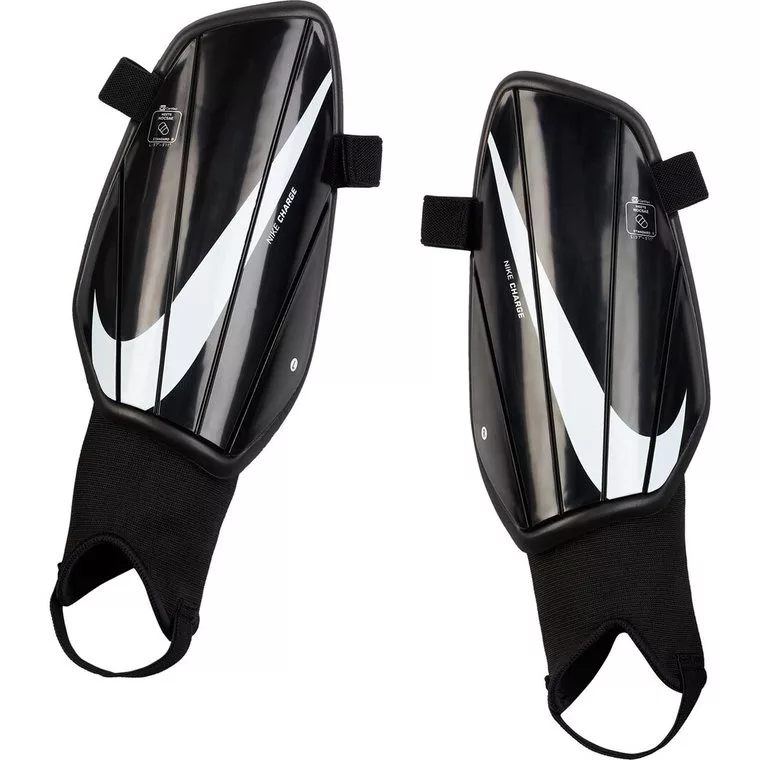 We'd recommend these for younger players or those who are just starting out in their footie career as they offer greater protection!
Sock sleeves, otherwise known as 'Compression Socks' or 'Calf Compression Sleeves' are adorned by players for their ability to help increase blood flow, whilst helping to deliver more oxygen to the muscles.
By firmly securing the player's tendons and muscles whilst in motion, the sock sleeve acts to enhance circulation, and reduce the strain on your legs by gravity to effectively help the body heal more quickly after a rigorous training session.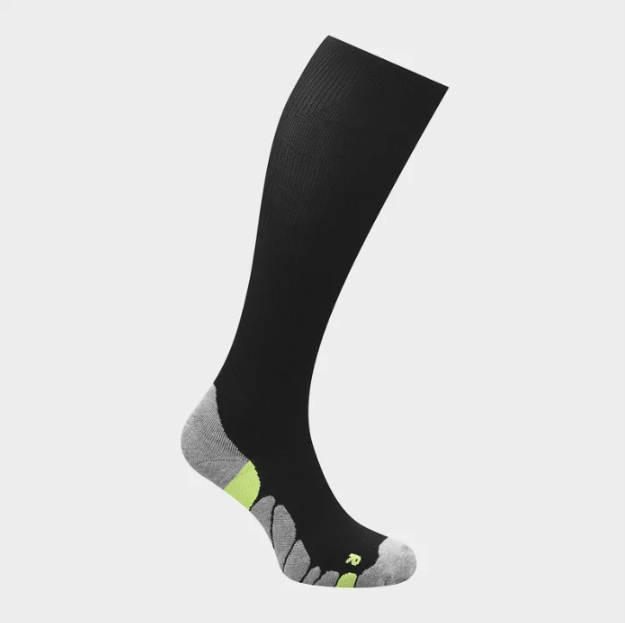 Winter training isn't exactly easy.
Well, especially when your feet keep slipping and sliding inside those boots of yours. The solution? Grip socks!
What are Grip Socks and what do they do?
Grip Socks function to minimize and reduce ankle and knee injuries by increasing the player's grip within the shoe to prevent slippage, whilst enabling the player to have greater traction and stability on the pitch.
The TapeDesign grip socks below for instance are a fantastic choice when taking to the pitch as their special material composition of Cotton, Nylon, Spandex and Polyester provides exceptional comfort and flexibility by adapting to the player's foot ergonomically.
Specially placed rubber knobs on the base of the foot are strategically placed so you won't ever be caught slipping again.
We'd highly recommend these!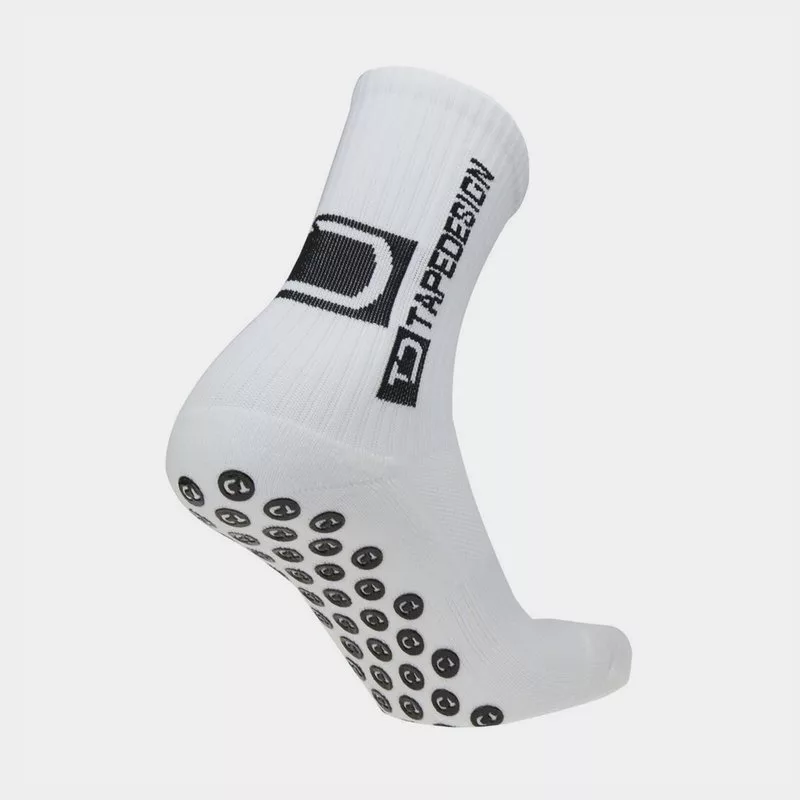 Off Pitch Essentials
Awarded the Horner's Bottlemarkers' prize for its unique design and sporting over 3500 five-star reviews by users online, the Boot Buddy features a highly convenient 3-in-1 design, catering for all of your boot care needs on and off the pitch.
How do I use Boot Buddy?
With its 300ml water capacity, mud scraper and unique bristle design, Boot Buddy lets you simultaneously store and pour water at the same time as allowing you to apply the bristles to the boots, making even the toughest of grime an easy task!
We'd recommend you keep one of these handy. After all, if you look after your boots, they'll look after you!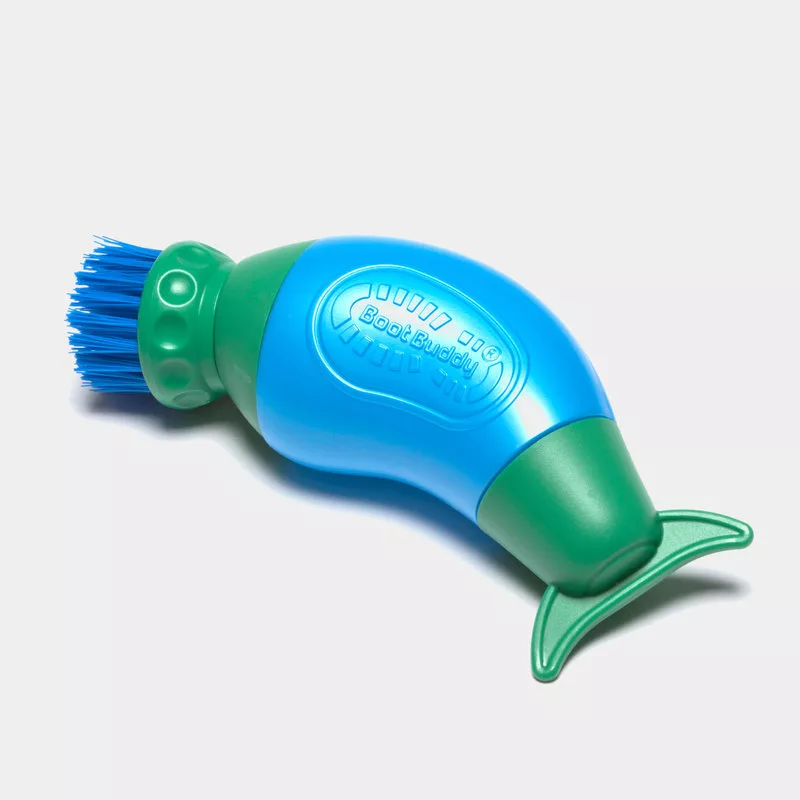 The perfect pairing for grip socks, Sock Tape is designed to keep socks and shin guards in place whilst you play.
After all, we all know too well the annoyance of having to pull up your socks every time you run a few yards.
How do I apply Sock Tape?
Firstly, you'll want to slip on your socks and place the shin guards at the desired position and re-adjust where necessary.
Unravel the sock tape and place it at the bottom of the shin guard and wrap for several times around the leg. Try not to go too tight, you don't want to cut off your circulation and restrict blood flow!
Once you've used the desired amount, tear off and smooth out the wrap with your hands.
Next up, unravel more tape and place the tape this time on the top of the sock (ideally between your calf and knee), and just above the shin guard. Again, wrap around your leg fully, tear off and repeat for the other leg.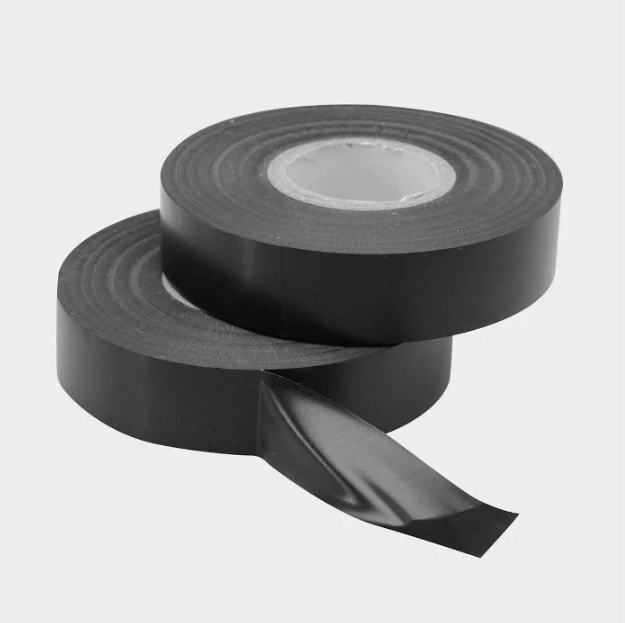 Found predominantly on Soft-Ground football boots, metal studs are a must-have for players who like to tailor their boots to their preferred stud length whether as a result of playing style, position or condition of the playing field.
Malleable in nature, metal studs tend to wear down over time, so it's important to replace studs where necessary to keep those boots feeling fresh!
What studs should I use in my football boots?
Worn and trusted by over 150 international athletes and designed to reduce muscle fatigue by up to 10%, we'd recommend Smartpower Performance Studs for those unpredictable winter pitches!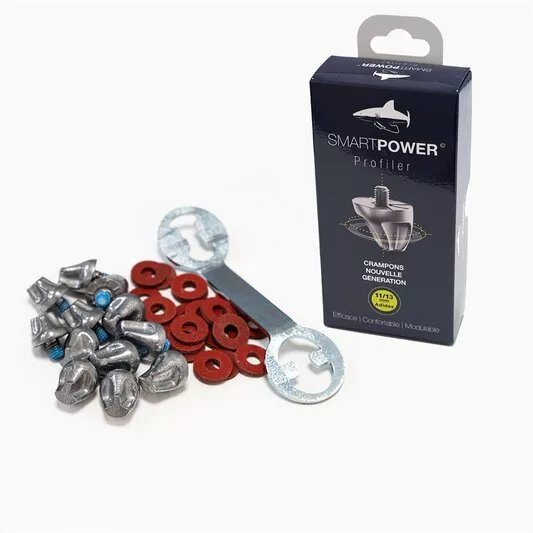 For those muddy sessions and post-match showers, we recommend you have a spare pair of boxers on hand- after all, there's nothing worse than being soaked completely through.
Tired of chafing? We'd recommend Nike's Cotton Stretch Trunks.
Crafted with an elasticated waistband for comfort, and a flat lock seam to prevent chafing, the Shorty Trunks provide a lightweight construction, whilst the DriFit technology keeps the skin cool and dry.
You can't go wrong with a backup pair!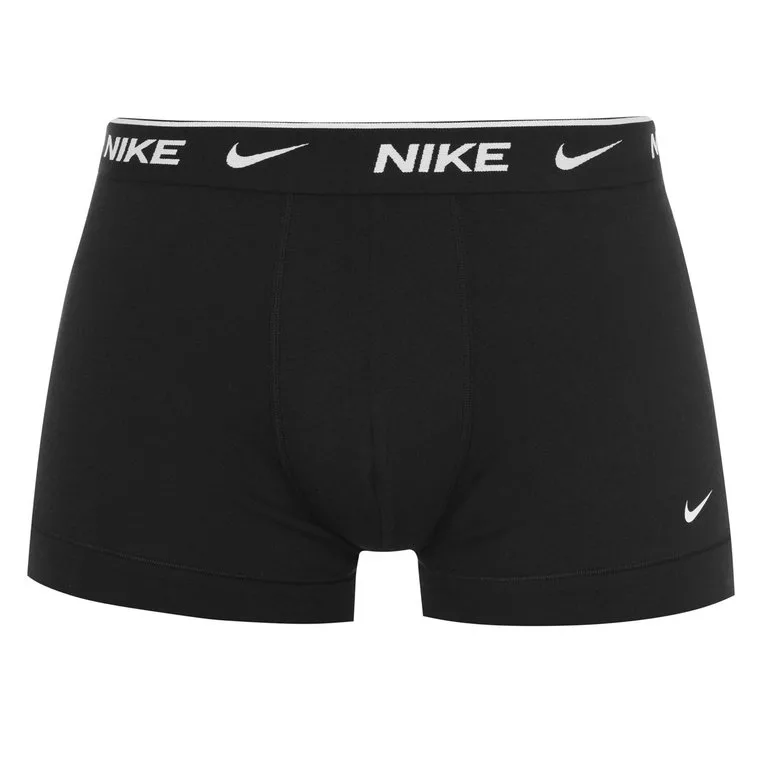 A no-brainer right…?
Well, you'd be surprised how many players leave this one off of the list!
Did you know that sweat contains important electrolytes such as calcium, sodium, potassium and magnesium which are crucial in supporting muscle function?
Water not only regulates your body temperature, but it also lubricates the joints and supports the transportation of nutrients that provide energy.
A lack of water can leave you feeling tired, whilst dizzy spells and muscle cramps are also likely to occur.
We personally love the design of this Nike Sport Water Bottle below as it offers a generous 600ml capacity with an offset cap to keep you hydrated without disrupting play. It even comes in a choice of 6 colour options, including Mango, Vivid Pink, and Bolt Blue!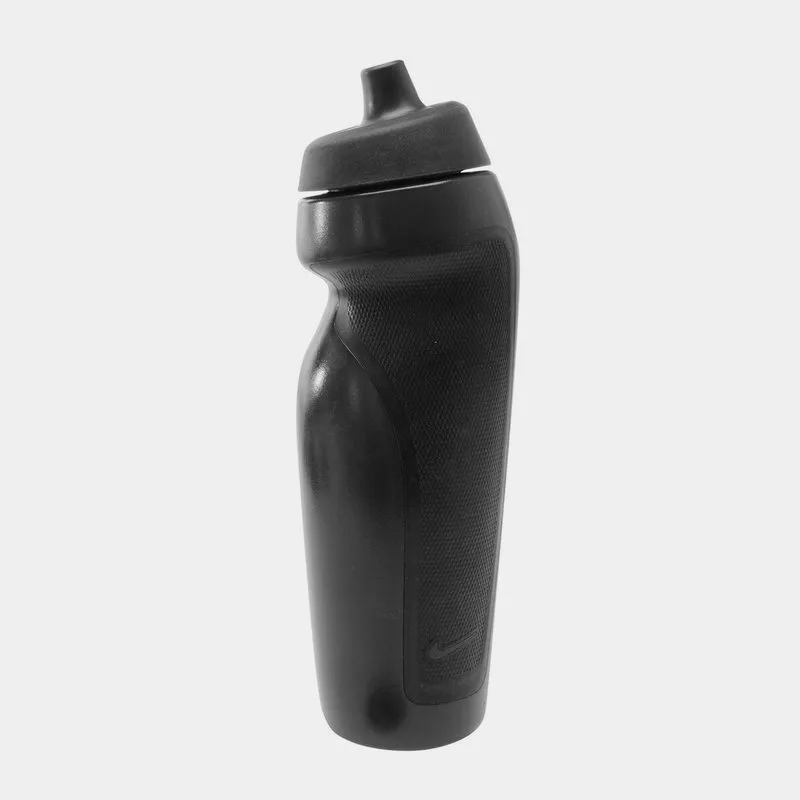 Feel like we've missed anything off of the list? Let us know in the comments what equipment you take in your kit bag, we'd love to hear from you!