Skip To: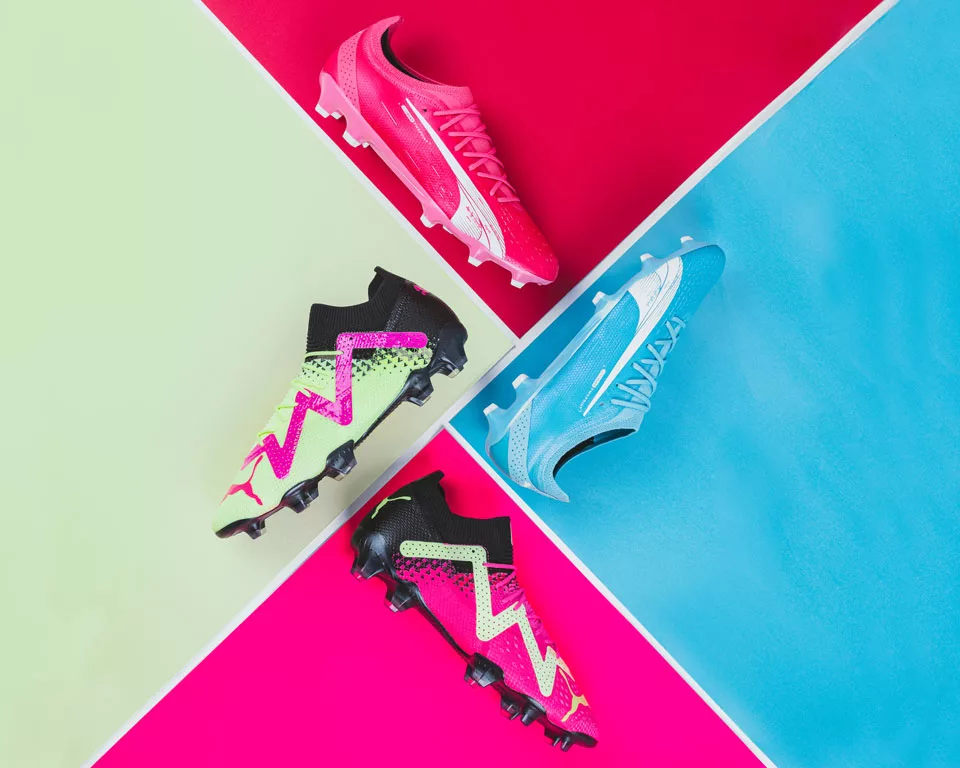 A Trick of the Past
Who could forget the World Cup of 1998 when then Centre-Back for Cameroon, Rigobert Song, stepped out onto the world stage wearing different coloured Puma boots?
Embarking on a mission to bring a creative flair to more than just his remarkable playmaking, Song would unknowingly spark a unique moment in Puma's history.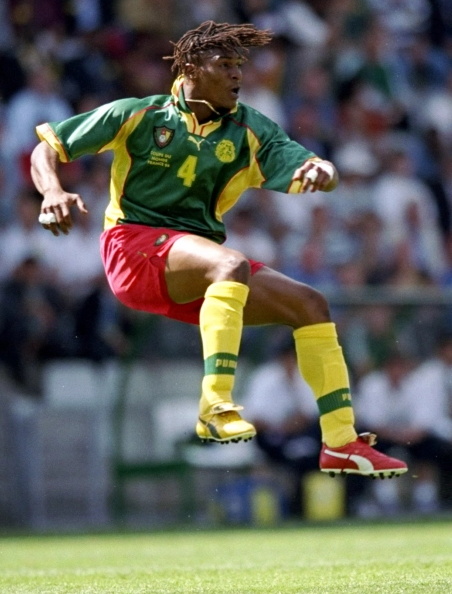 Although his influence on the boot game was not actualized by Puma until 2014, the release of the evoPower and evoSpeed Tricks boots paid homage to the then Centre-Back, donning the same colourway as the right/left boots seen in 1998.
It was again in 2016 that the Tricks Boots returned utilize the same colour palette for the Euros and became the inspiration behind the latest Puma Tricks Boot Pack for 2023.
Making their way onto the pitch and out into the limelight, the Puma Future is the first boot of the Puma Tricks Pack to feature, exhibiting a Black/Ravish/Fast Yellow colourway that is anything but subtle.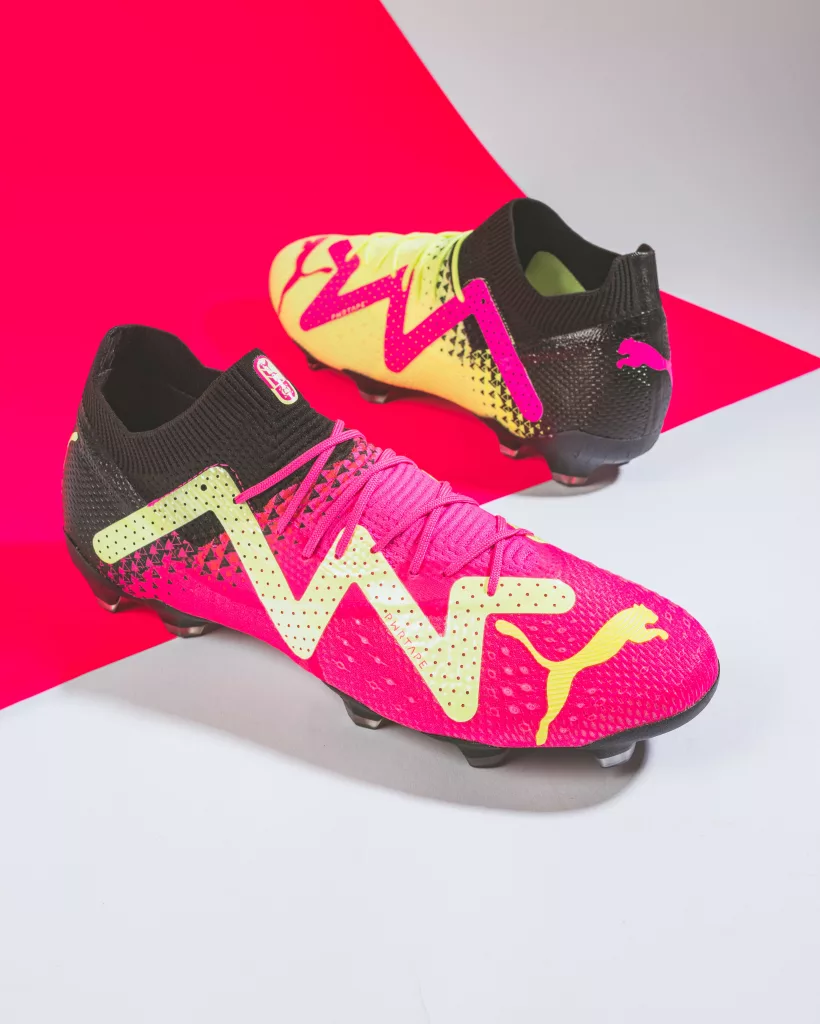 Luminescent in design, Puma's signature silo takes inspiration from the Puma evoSpeed of 2016 and inverts the colourway of each boot respectively for a sleek, stylish and streamlined finish.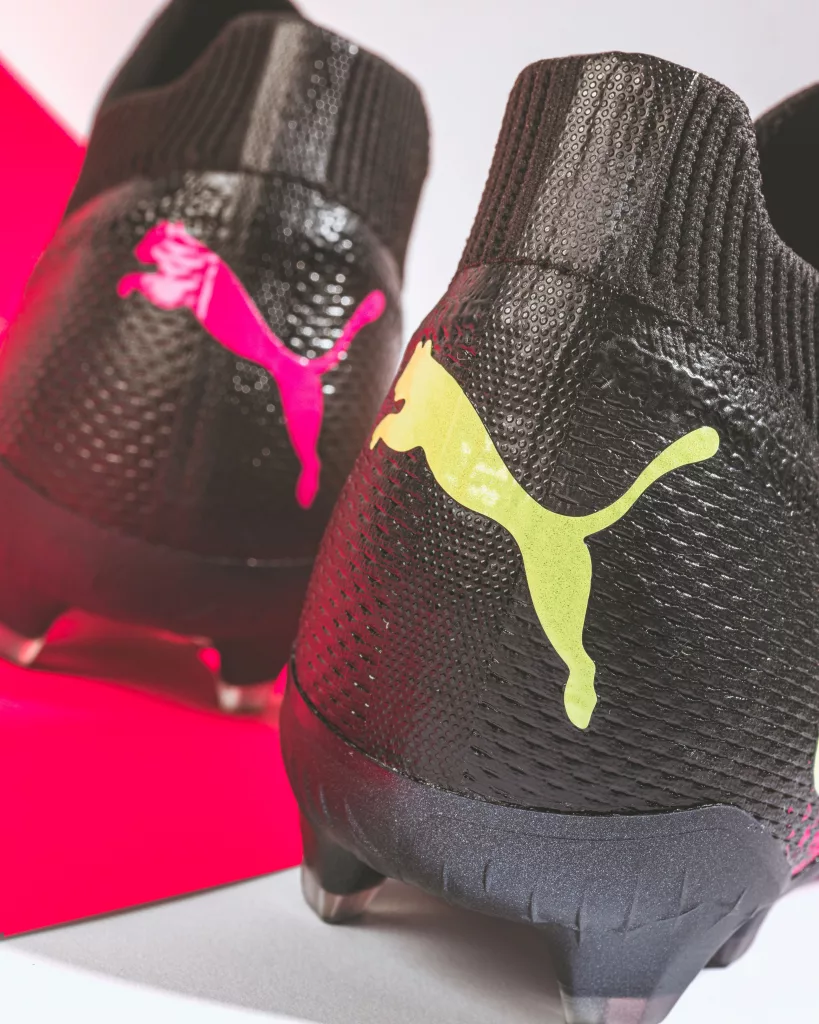 Most noticeably, the signature PWRTAPE strapped to the side of the boot meanders up the boot in a zig-zag formation alongside both boots to compliment and contrast the colourways of one another.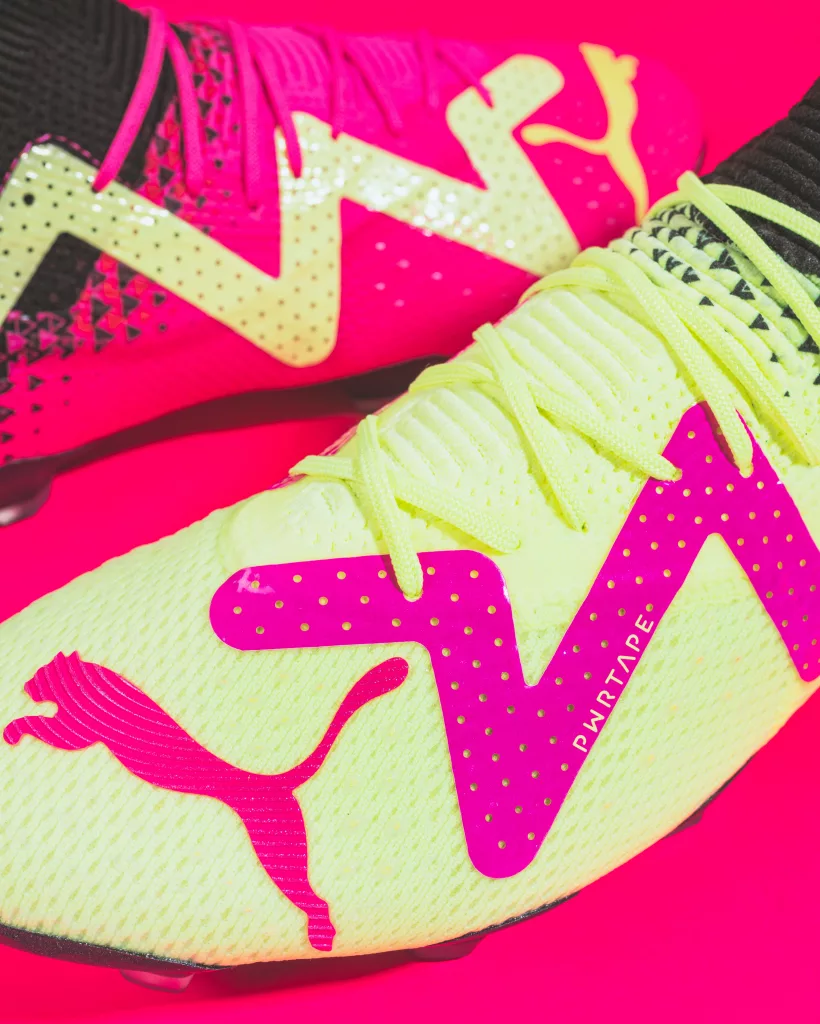 More closely reminiscent of the blue and pink Puma evoSpeed of 2014, the Puma Ultra dares to go bold in seeing out the football season with its contrasting colour palette…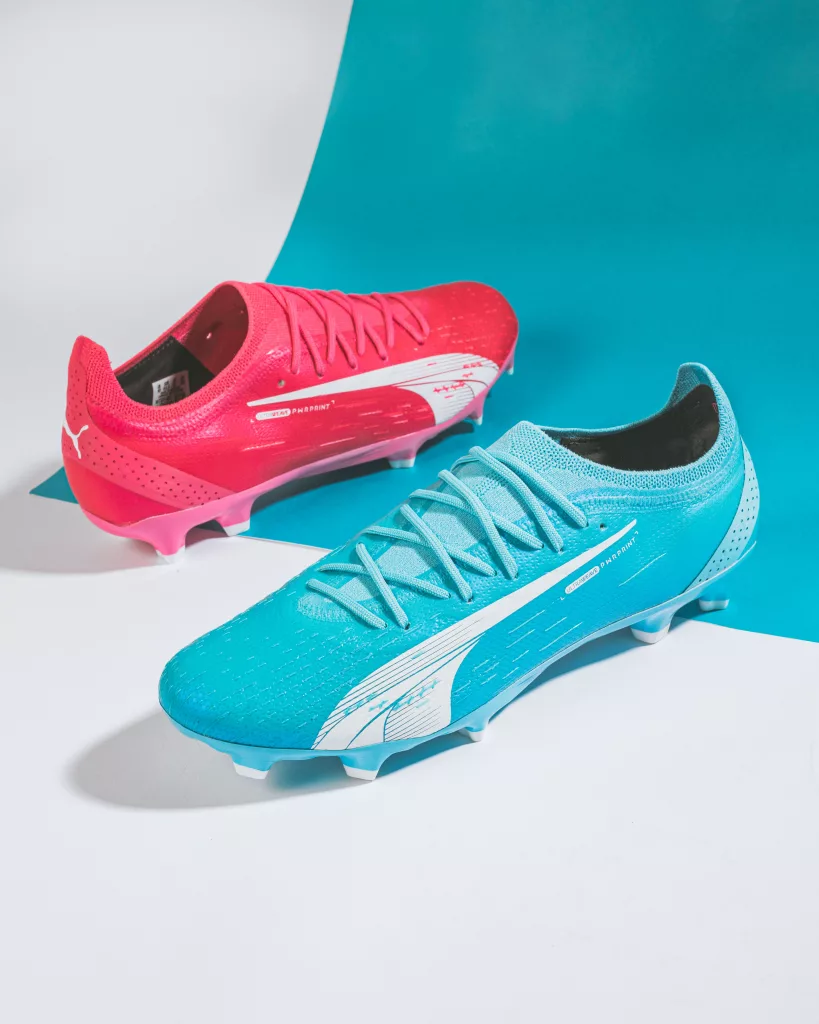 As the second pair of boots to feature as part of the Puma Tricks Pack, the Puma Ultra delivers a stunning Hero Blue/Puma White/Sunset Pink that sets itself apart from the competition with its charismatic colourway.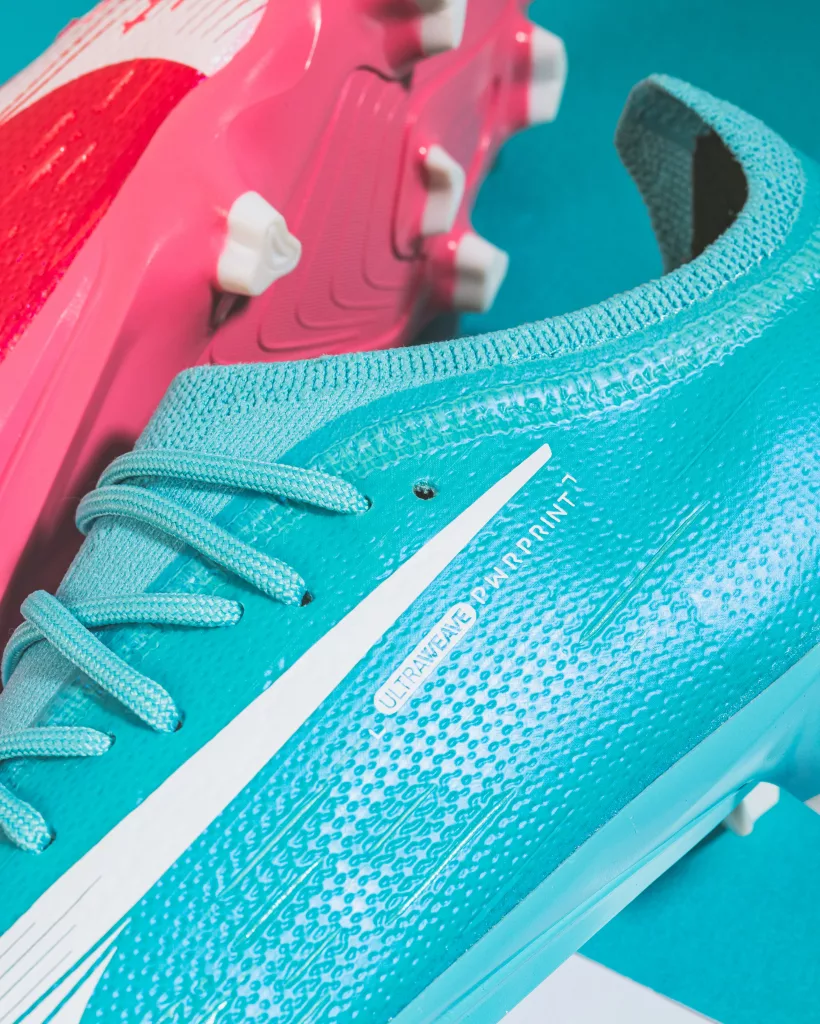 In a bid to aesthetically embody the concept of speed, the signature Puma striping in white rises up from the toe box at a 45-degree angle towards the ankle on both boots, with additional detailing of white studs and the Puma logo to the heel of the boots making for a refined look.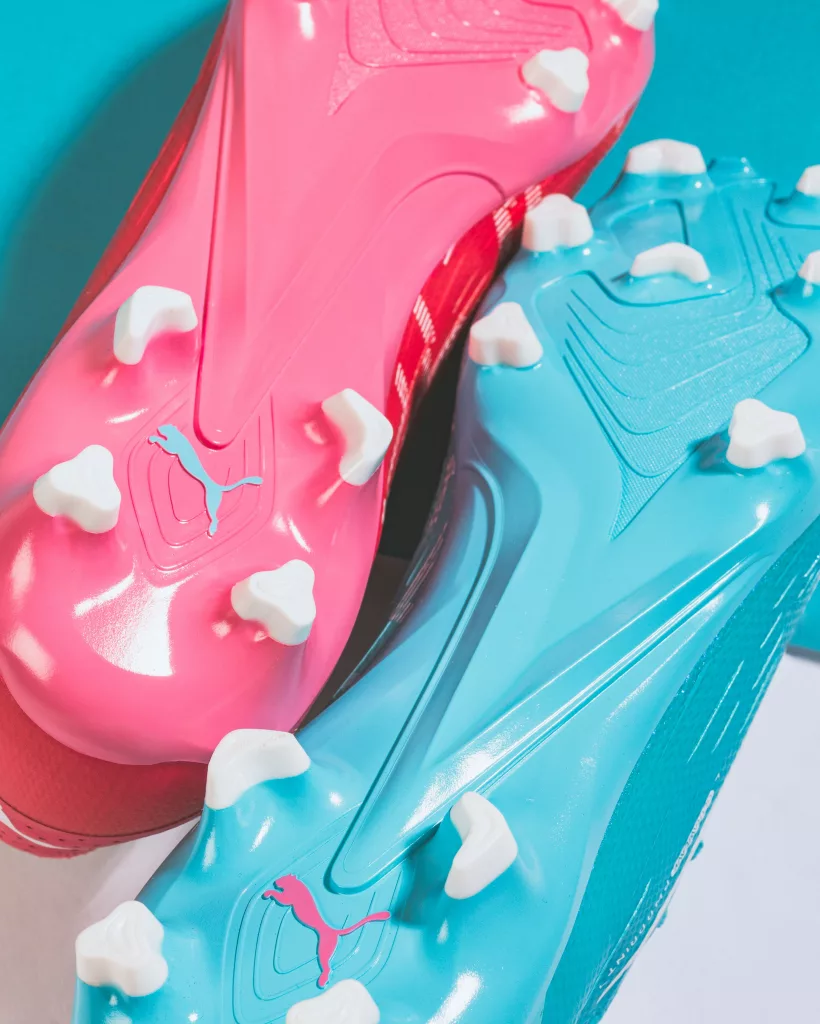 Puma's attention to detail doesn't stop there either… With their signature PWRTAPE featuring on the heel, alongside 'Ultra' branding to the instep of the boot, Puma reinstates the Ultra boot as the boot build for speedsters.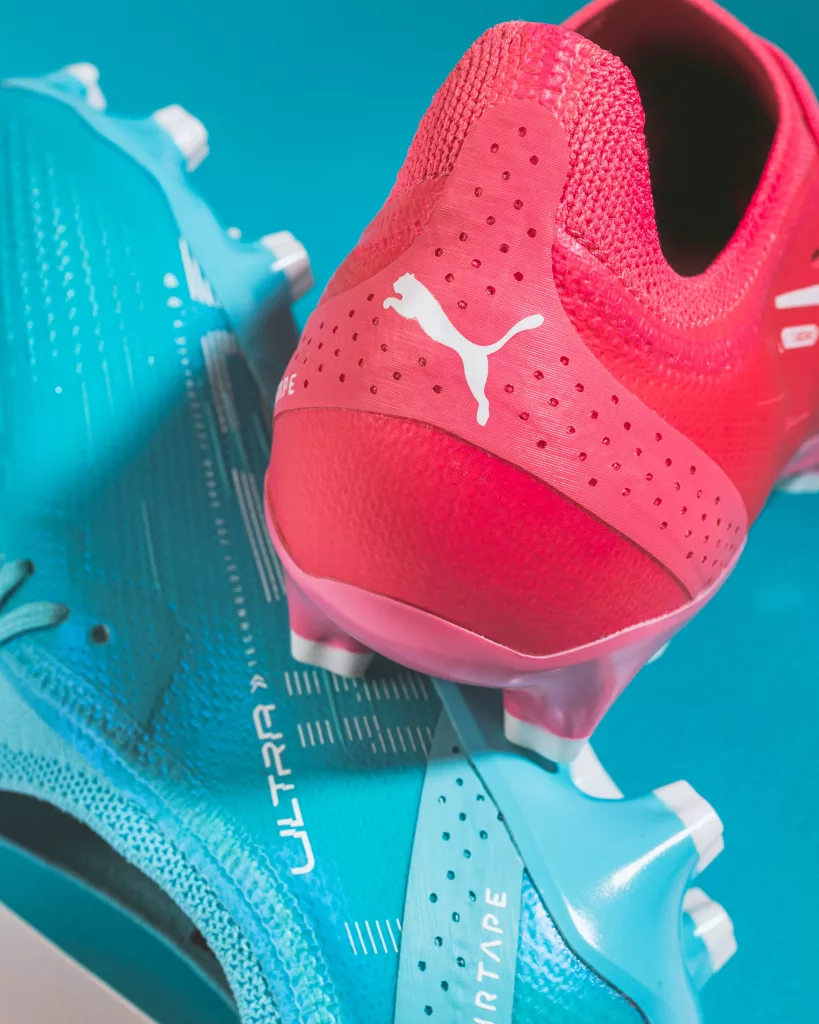 We can't get enough of this sleek colourway!
Where Can I Purchase the Puma Tricks Football Boots?
Want to get your hands on the latest Puma Future or Puma Ultra Ultimate football boots from the Puma Tricks Boot Pack? Look no further than Lovellsoccer.co.uk
Grab your new pair of Puma football boots below today! While stocks last.
In the meantime, be sure to stay in the loop with the latest Football News, Boot Reviews, Launches & more right here at On The Line. You won't want to miss this!