We may be biased, but the Premier League is our favourite, hence we shared our team of the season for the 2021/22 English top-flight. With the quality of football on display all over Europe last season, we couldn't resist whipping up a quick dream team from the Spanish LaLiga, Italian Serie A, German Bundesliga and French Ligue 1.
So, without further ado, here's our best eleven from continental Europe…
Goalkeeper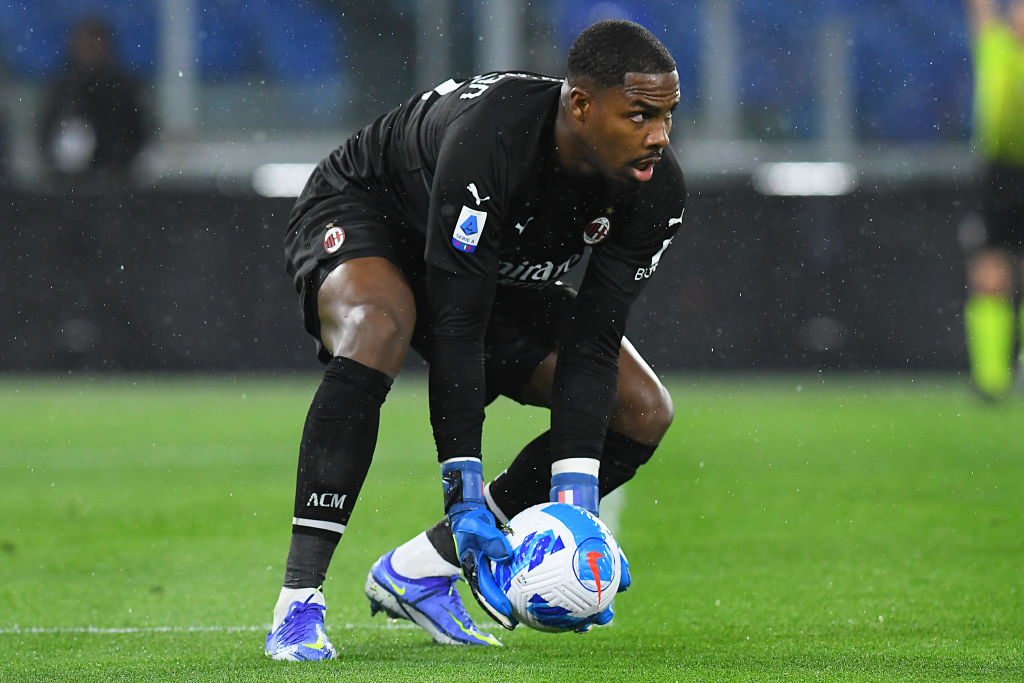 Mike Maignan
French keeper Maignan wears the number one shirt in our team of the season. An acrobatic shot stopper and brilliant ball player, his heroics kept Milan sparring for the title throughout the campaign.
The 6'2″ goalie has no doubt benefitted from having the iconic Dida as a Mr. Miyagi figure since his arrival to the San Siro. Maignan got his gloves around the Serie A trophy in May and ended the season with the most clean sheets (17) in the league.
Centre- Backs
Marcos Aoás Corrêa (Marquinhos)
PSG's Marquinhos certainly had a point to prove and critics to silence since his veteran Brazilian compatriot Thiago Silva's departure. When he first arrived in Paris as a young padawan alongside Silva, Marquinhos had a cynical side. But his raw talent and potential for greatness was always plain to see and just needed honing. In the 2862 league minutes played in the 21/22 season, he committed only 6 fouls. Keeping a disciplinary lid on has elevated his game to new heights. Then again, he's now got Sergio Ramos next to him to take all the tactical fouls for the team. Marquinhos also plays in Nike's Phantom GT.
Kalidou Koulibaly
Koulibaly had a redemptional campaign for Napoli. The experienced Senegalese powerhouse lifted his nation to AFCON glory for the first time in their history too.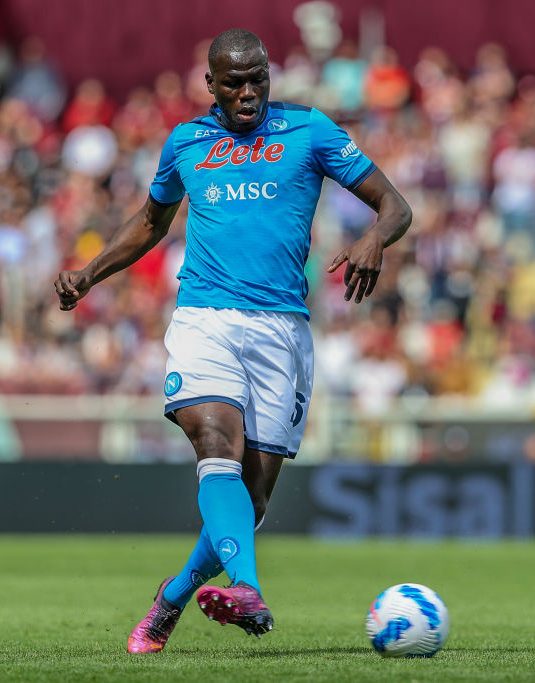 Having been a top defender since his breakthrough in 2015/16, his name has consistently cropped up in press rumours during transfer windows. It was about time a European giant scooped him up after eight excellent years with the Partenopei. Thomas Tuchel agreed; the 31-year-old centre-half will wear the blue of Chelsea next season.
When compared to a new centre-back partner, Koulibaly's numbers from last season look good. From the games he featured in, Napoli conceded 32 goals – four less than Chelsea with Thiago Silva in their side. Koulibaly also made 53 tackles in all competitions at a respectable 56.6% success rate.
Full-Backs
Achraf Hakimi
Officially Africa's most expensive player by way of estimated market value, Achraf Hakimi preserves his spot near the top of the money tree. How fitting then that he plays for PSG. His first Ligue 1 season was a success; the 24-year-old Moroccan is un-droppable at right-back, rivalling Alexander-Arnold and Reece James as the best around.
The man's stamina, strength and slide tackles are sights to behold, and he ended the campaign with the most possession-winning tackles of any PSG player––and the third-highest of any player in the league. The 84 touches in the opposition box he managed were also the third-highest of any defender since records started in 06-07.
Theo Hernandez
Hernandez was non-negotiable at left-back. The Frenchman would've made the cut even before his goal against Atalanta to all but clinch the Serie A title. He's the only defender in Europe's top five leagues to register 5 goals and assists in the two previous seasons. One of his league goals back in May was mesmeric. The 25-year-old dribbled from his own box, surged through the midfield and into the oppositions' area before slotting the ball past the keeper–to the bewilderment of his teammates. Rafael Leao had his hands on his head as he chased after Hernandez in celebration. Incidentally, the winger was the only Milan player to have been involved in more attacking open play sequences that led to a shot (99) than Hernandez, who was involved in 89.
Midfielders
Joshua Kimmich
Central midfield sees two gifted lads side by side. Kimmich has long been hailed as one of the best right-backs about, filling the Philip Lahm-shaped void at Bayern since the great veteran retired. Like Lahm, Kimmich's greatest attribute is versatility. The 27-year-old is just as class in a sitting or advanced midfield role. Now in the prime of his life, he showed it in the Champions League by registering the most passes into the final third this campaign.
Jude Bellingham
Bellingham accompanying him in any midfield configuration would be a sight to behold. The English heartthrob and Brummie box-to-box boss lit up the league with some luscious link-up play, always looking to drive and punch the ball forward into a teammate. He's been a wonderkid for such a long time, its a wonder he's barely no longer a kid. At 19, the teen sensation's potential is boundless, and he's sure to feature prominently for England in Qatar.
Luka Modric.
The midfield wizard waved his wand once again for Los Blancos in the famous number ten shirt. The only Balon d'Or winner besides Messi and CR7 since 2007, the creative Croat deserves his spot in our team purely for his outrageous trivela assist to Rodrygo against Chelsea at the Bernabeu. His team famously went on to win the competition for a ridiculous fourteenth time-and Modric's fourth personally. He also ended up being crowned the best midfielder of the season by UEFA.
Forwards
Rafael Leao
On the right flank we've chosen Leao. The 23-year-old Portuguese forward is a menace on either wing. Finishing his third season with AC Milan, it took some time for Leao to finds his form. His role in the Rossoneri winning their first Serie A title in over a decade consisted of 11 goals and 8 assists, enough to pique the interest of Bayern and Chelsea.
Kylian Mbappé
What's left to say about Mbappé? At 23, the French superstar recently penned an absurd contract extension worth just over half a billion pounds, which will keep him in his hometown capital until 2025, in principle. Crunching the numbers, that's just over £1m per week, £180k a day and over £21k every minute.
With that out of the way, let's discuss the brilliance of a man who's sprinting up stratospheric stairs to sporting greatness.
The only numbers that should matter are those from the field; Mbappé became the first player to top both tallies for goals and assists in a Ligue 1 season, scoring 28 goals and getting 19 assists in 35 league games – salvaging loads of late, mostly underserved points for title-winners PSG. Regardless of Ligue 1's level of competitiveness, it's still one of Europe's top five for a reason, so those stats stand with superiority. Not by a mile, but the Frenchman is the best player in the world right now.
Karim Benzema
Both wingers like to cut inside onto their favoured feet and whip wicked crosses into the six-yard area. Which is ideal when you've got Benzema as a target man. The centre forward is a creative maestro and complete number nine, which has been plain to see for years.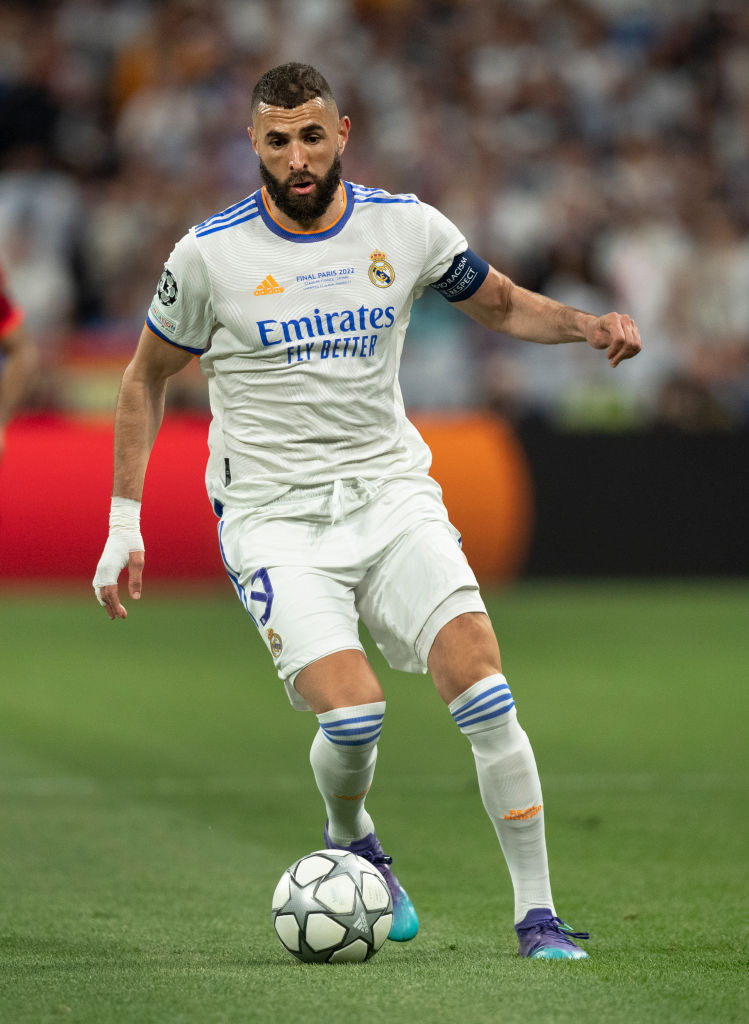 No longer lurking in the shadows of former teammates, the striker and his trusty bandage have burst back to the top of the game recently. 27 goals in 32 games says it all. Off the pitch, his sultry lifestyle makes for interesting viewing, flexing Bugattis and club nights with Drake on socials.
Coach: Xavi Hernandez
Barcelona found themselves down in ninth place in November before appointing their iconic midfielder to salvage their season as manager. And what a job he did, catapulting the Catalans to a second-place finish and turning the previously underwhelming Dembele into a worldie winger during the process. Bravo.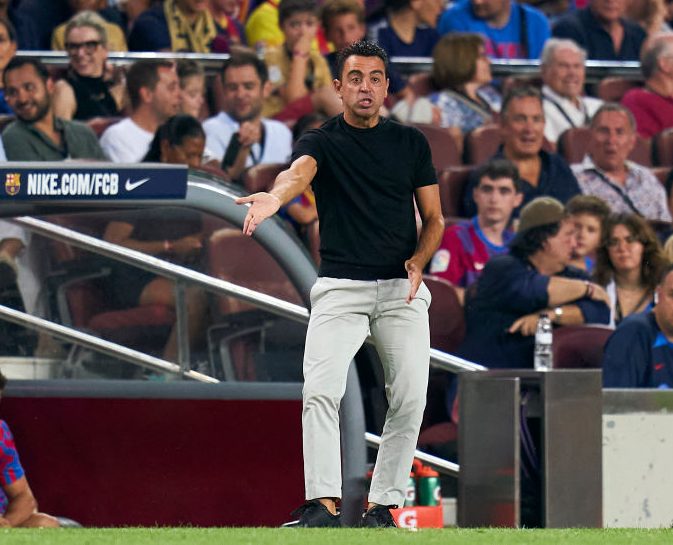 Honourable super subs: T. Courtois, J. Gvardiol, D. Raum, A. Tchouameni, S. Milinković-Savić, C. Nkunku, N. Fekir
Player of the Season: Karim Benzema. A stellar season in all competitions in his mid-thirties saw the suave striker level the legendary Raúl's record as Los Blancos' second all-time goalscorer, behind CR7. The technique Benzema employs in his finesse shots with both feet alone earns him the title of OTL's European Player of the Season.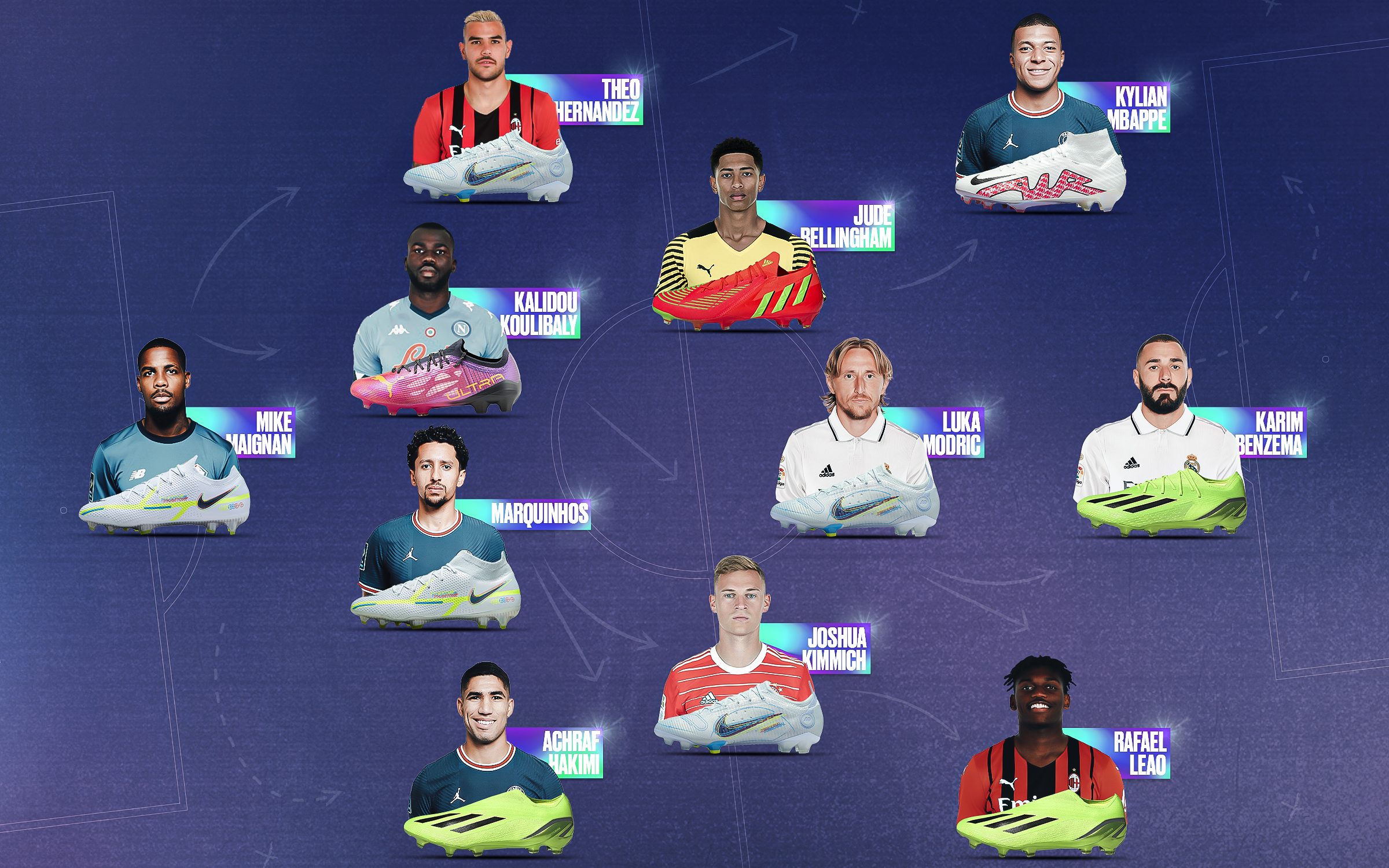 As we head into the 2022/23 season, subscribe to On the Line for the latest insight on product drops including boots, shirts and all football-related gear.