Premium and Takedown
As you browse our extensive range of football boots, you may notice a striking price difference between some seemingly similar pairs. That's because manufacturers operate their football boot product lines by making multiple editions of the same model, varying in the quality of materials and level of costly technology involved in producing each edition.
What is the difference between Premium & Takedown Boots?
Firstly, the boot lines are divided into types, reflecting player attributes and style; like speed, control, and classic designs. Then, boot models within the product lines are subdivided by price point as well as soleplate and stud type – to suit surface type. Lower-priced and lesser-quality variations are known as takedowns.
Not everyone needs to splash hundreds of pounds on football boots. The majority of customers only require a reasonably priced, comfortable boot to casually enjoy the beautiful game.
Manufacturers recognise this. Offering takedown versions allows them to appeal to the widest possible market and cater to every skill level and budget size.
How Brands Differ
We'll walk you through how the top boot brands break down their ranges. Get to know your Flyknit from your Primeknit, and how other textile technologies are used to advance development in the frantic football boot market.
The famous tick signifies uncompromised dedication to product innovation when it comes to football boots. The Beaverton-based brand invests plenty of research and resources into creating the perfect boot. The sportswear giant supplies more professional footballers than any other brand. Heading up their roster is the likes of Cristiano Ronaldo, Alex Morgan, and Kylian Mbappe.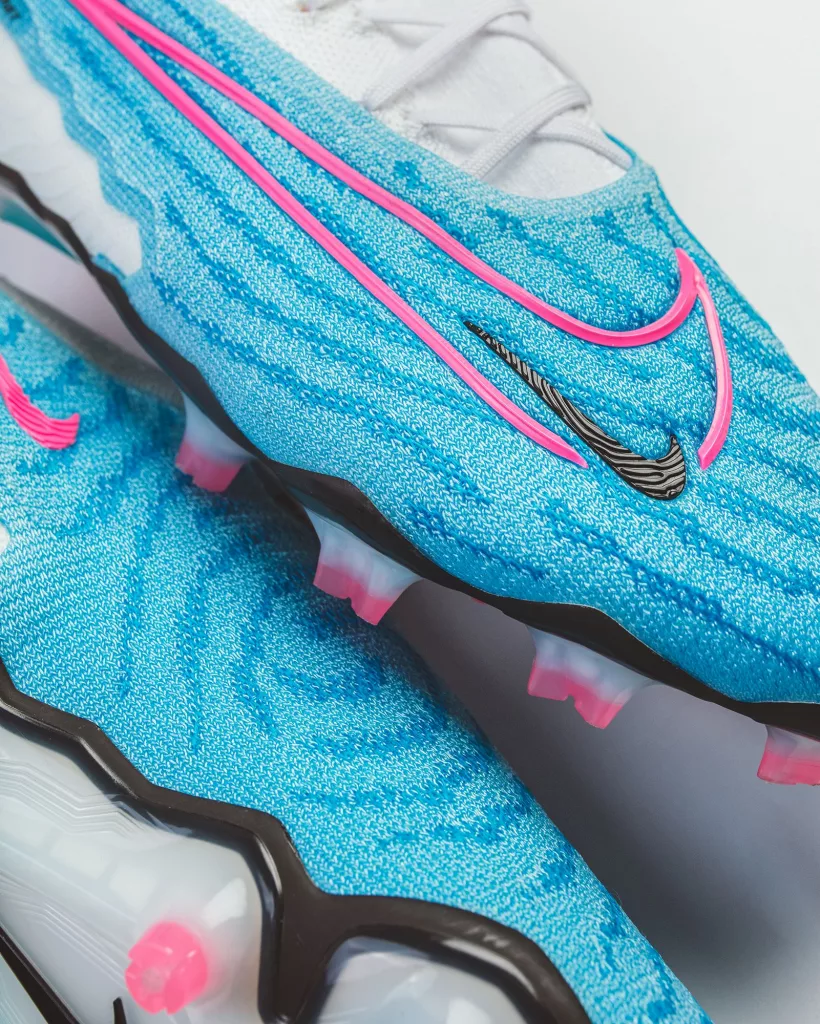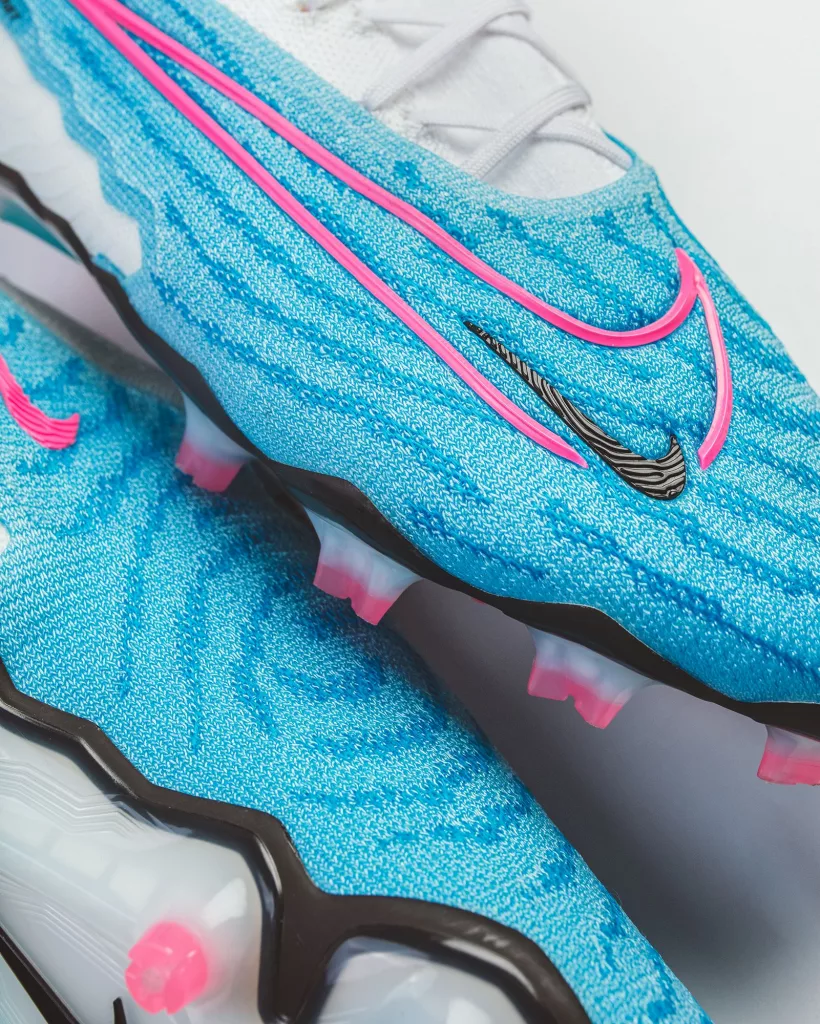 Nike likes to flex their technological prowess. It's useful to know the meaning behind some of their innovations when boot browsing.
Flyknit: one of their most popular creations. As stated on Nike.com, it's "a material made up of strong yet lightweight strands of yarn that have been woven into a one-piece upper, securing an athlete's foot to the shoe platform."
Vaporposite: a fabric composed of Avail Q, a soft micro-fibre for internal lining, and Titan synthetic outer liner covered in grippy mesh overlay.
ACC: stands for "All Conditions Control"; Nike likes to be quite cryptic and vaguely describes ACC as a 'technology'. It is essentially a treatment applied to upper materials, either synthetic or leather, to create a consistent level of friction with a ball in any weather condition. ACC only features on Nike's high-end boots (every Elite tier boot and some Pro tier ones too).
Aerotrak – a type of soleplate, serves as the power transfer area to deliver more snap for sprinters.
NikeGRIP – a garment technology designed to reduce the amount an athlete's foot slides inside a shoe. It's mostly found on specialist socks, but certain types of footwear use it.
'Elite' level boots are meticulously manufactured for pro ballers. Boot models in this tier are, unsurprisingly, the most expensive, with retail prices ranging from £190 to £250. They pack the biggest punch when it comes to cramming as many advanced materials and components as possible into a football boot. You'll find all the technologies bullet-pointed above across the range of Elite-level boots.
We'll use the Mercurial to easily exemplify differences between tier levels. The Mercurial Elite features a NikeGrip insole, a stripped-down Flyknit tongue, Vaporposite, an Aerotrak soleplate, and ACC.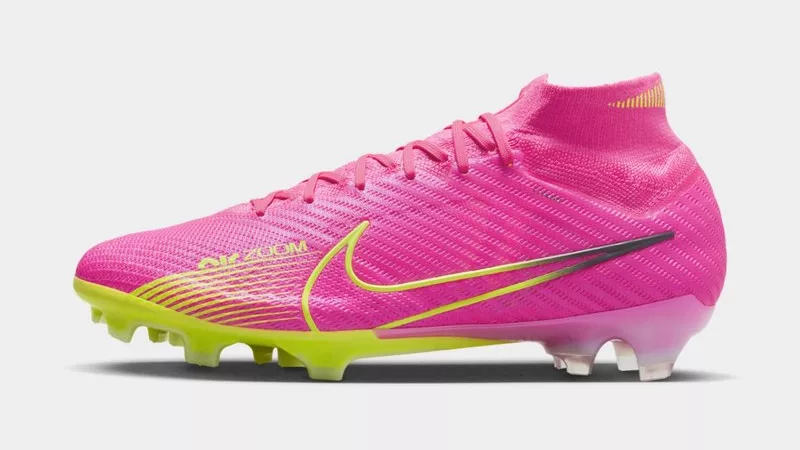 All sounds super space-age. Nike's nuanced neologisms aside, the Beaverton boot boffins know exactly what they're doing when it comes to crafting revolutionary football footwear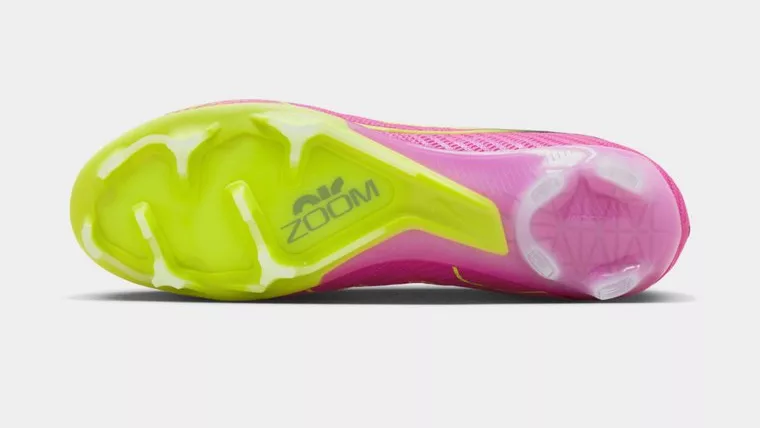 The second tier in Nike's lineup is known as Pro. Boots in this tier feature some of the pricier attributes found on Elite models, but not all.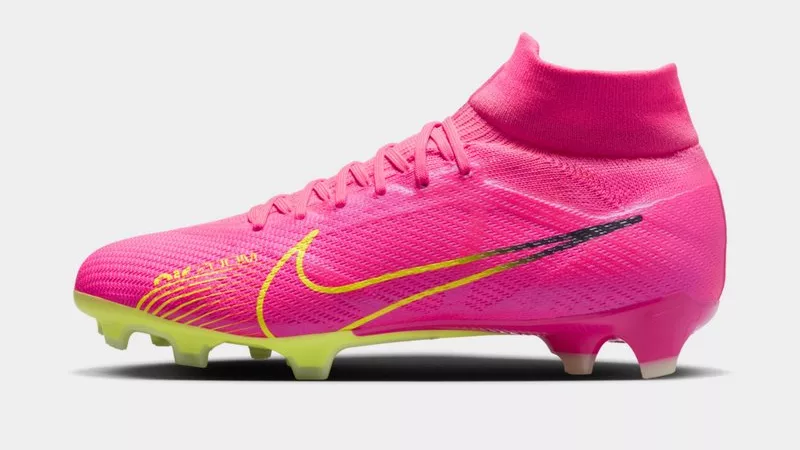 The Mercurial Pro model does not feature the NikeGrip insole but has a fully Flyknit upper. Pro boots are geared toward regular, competitive players with a sizeable budget. Prices range from £90 to £125, depending on the choice of silo and soleplate.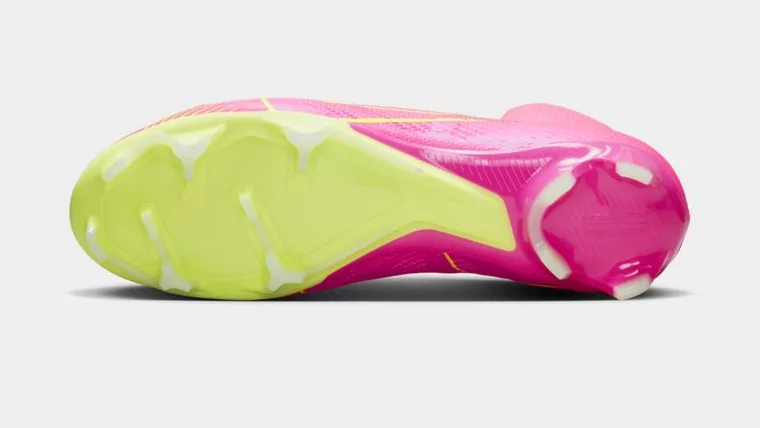 'Academy 404' football boots are Nike's third level in their boot tier system. More cost-effective materials are used, especially on the boot's upper and with the soleplate, all the while maintaining an identical look to the Pro and Elite editions. These boots strike a middle ground between performance and affordability and are of great value.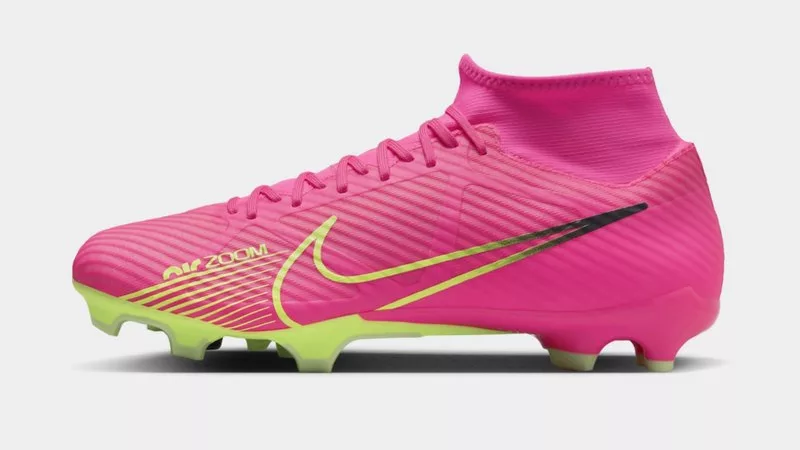 Academy-level boots are aimed at footballers with a mid-ranged budget who play often. They tend to retail between £70 and £90. The Mercurial Academy does not feature any tech patents but is made of premium materials.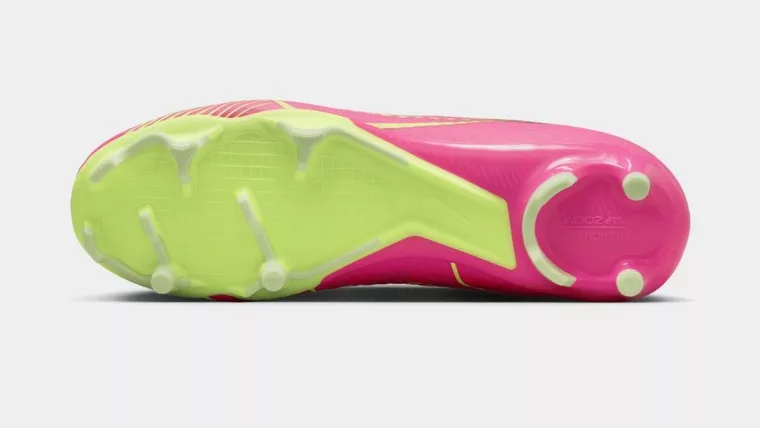 Nike's fourth and final batch of boots is sorted under the 'Club 404' name. This is the cheapest takedown version. Basic materials are used to craft the entire boot in favour of expensive textiles, but the design and wide array of attractive colours stay true to the higher tiers of each boot model.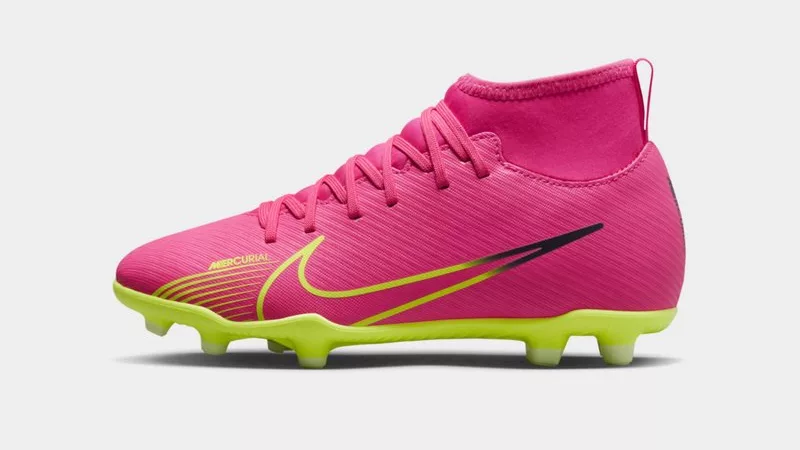 Club versions are ideal for junior players and great for anyone just getting the ball rolling on the football field and are affordable at £30 to £60. The Mercurial Club also isn't made with any patented technologies, instead using basic alternatives.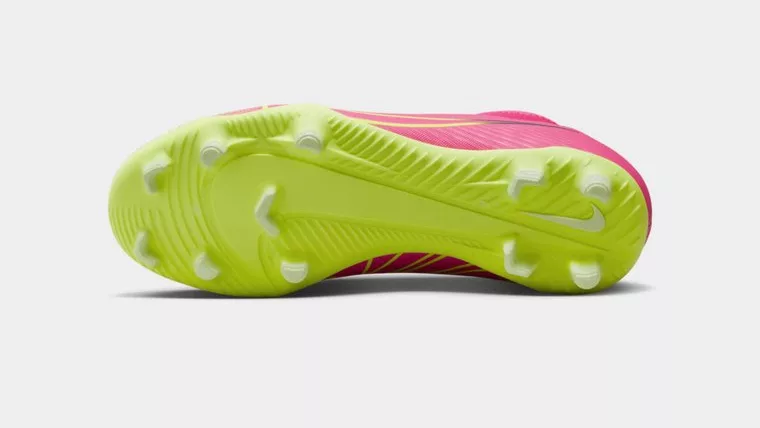 Adidas uses a similar system to Nike. As the foremost name in sportswear since 1949, the brand with the three stripes aims to cast the biggest net into the boot pond. Boot model quality is ordered numerically; beginning with the laceless '+ 404'and '.1 404' (standard laced) models as the best and descending with '.2 404', '.3 40', and '.4' variations.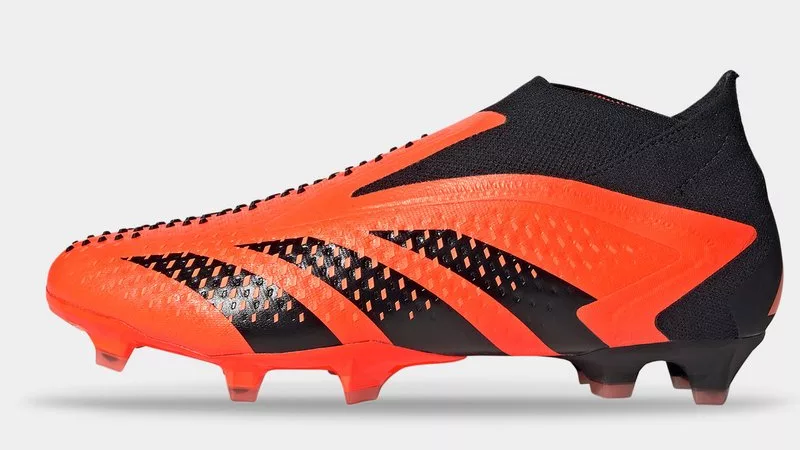 Bear with, it gets slightly more complex. The '+' and '.1' models are exactly the same spec, with the only difference being the laces – or lack thereof.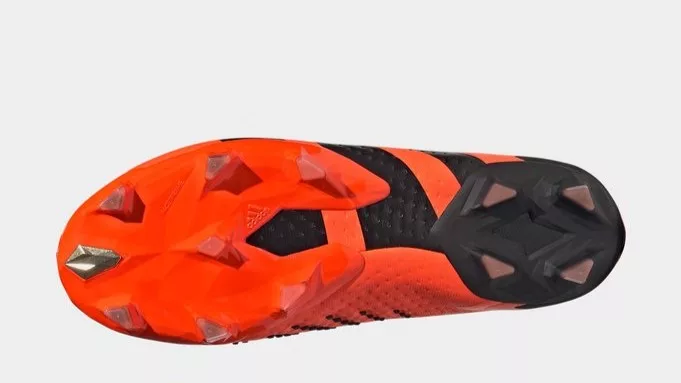 These versions grace the feet of Mo Salah, Vivianne Miedema, Mats Hummels, Paul Pogba, oh, and some small Argentine by the name of Leo Messi, who's apparently quite decent.
With superstar footballers added to their already stacked squad of pro athletes of all sports in recent years, Puma's range of boots is also extensive.
Let's take the 'Ultra' range as an example.
Branded 'The purest speed boot on the market', the Puma Ultra Ultimate boot range, features a knit construction that uses patented ULTRAWEAVE technology to offer players a unique one-to-one fit for players and all-day comfort.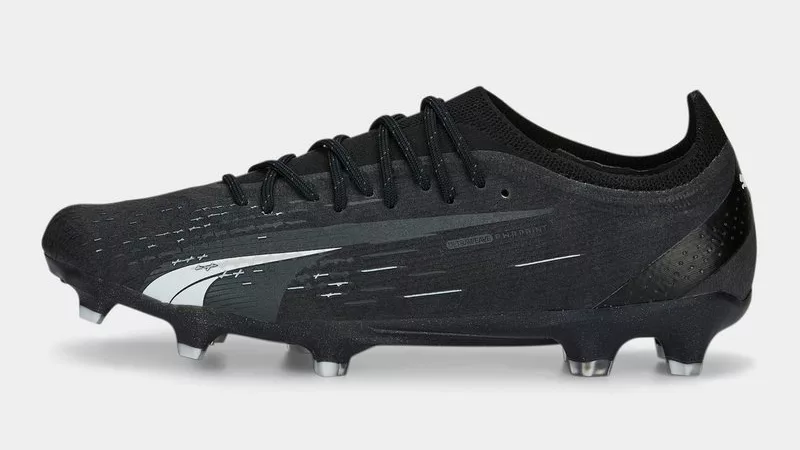 The Speedplate offers a dual density sole to provide unparalleled responsiveness when pushing off, with unique stud pattern for ultimate acceleration.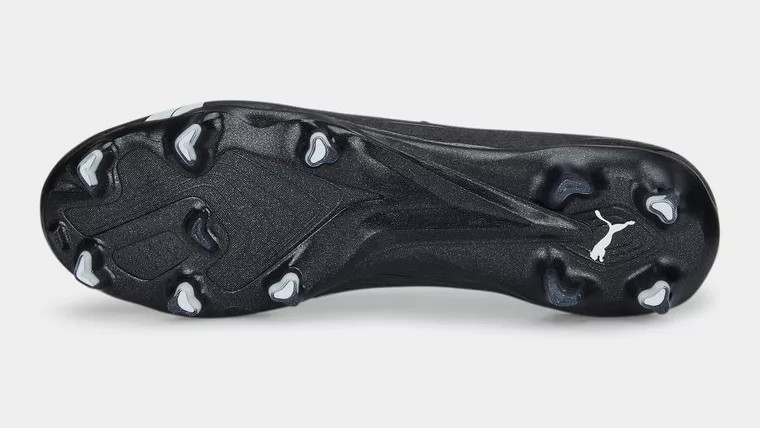 Followed closely by the 'Ultra Pro', Puma's second tier from the top offers a soft, speed boot design with TPU speedplate outsole that isn't too harsh underfoot, making it ideal for the more agile players.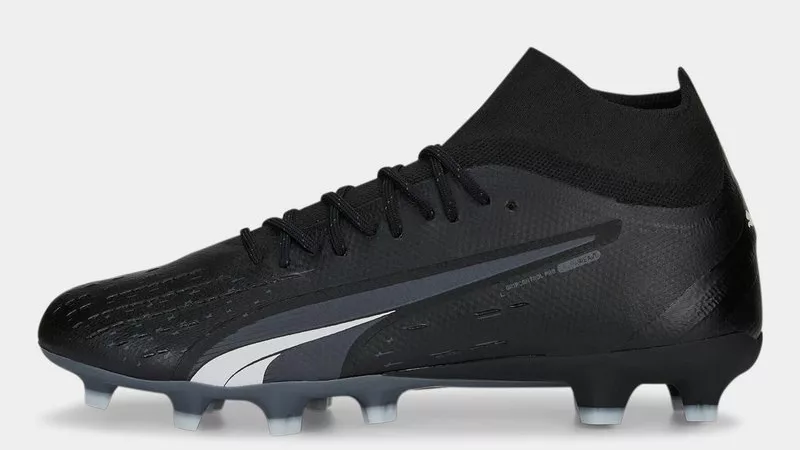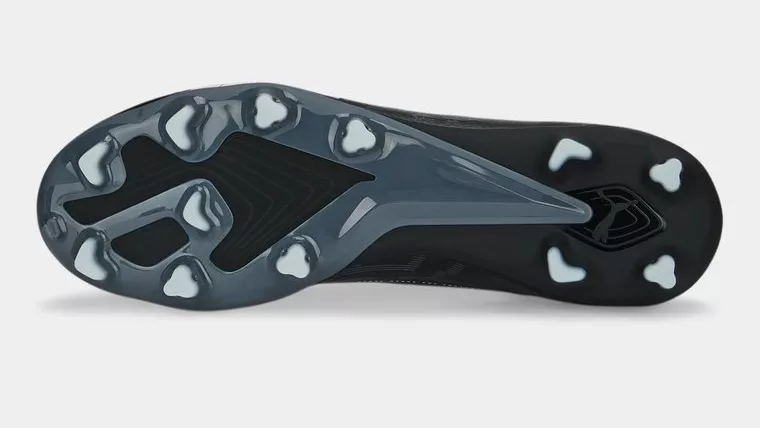 At the middle-range, the Puma 'Ultra Match' features a similar high-cut collar, making them easy to slip into, whilst offering a lightweight mesh design with a thin layer of GripControl technology for improved ball control.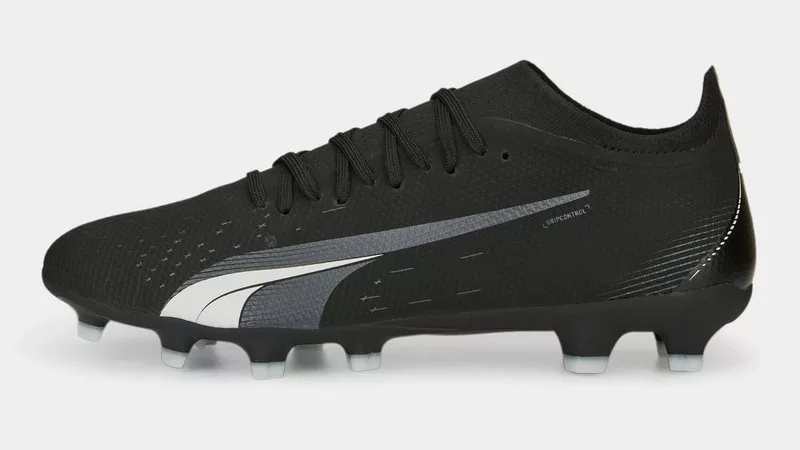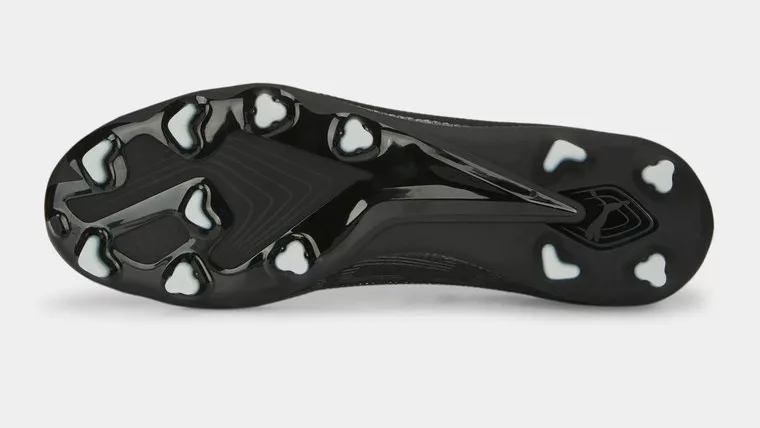 Finally, The Puma 'Ultra Play' is the brand's lowest tier, and showcases a stripped back lace-up design which incorporates a lightweight yet durable PU upper and debossed detailing for helping with ball control.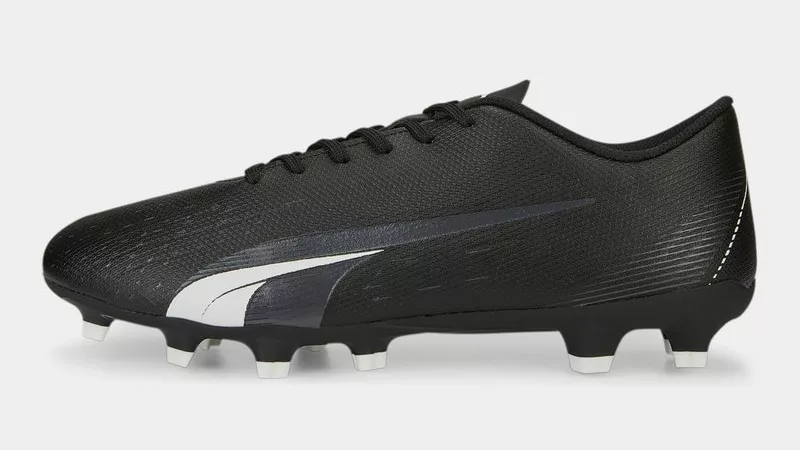 You'll see the likes of Neymar Jr, Hegerberg, Oblak, Pulisic, and Suarez rocking the pouncing panther on the pitch.
Relative newcomers to the game, New Balance burst onto the scene with tech-heavy designs. The iconic US sportswear syndicate stamps its famous N onto an impressive selection of silhouettes, split up into two categories: Tekela and Furon.
The Tekela is designed for a close to the ball feel, with anti slip stud placement to allow for sudden change in speed when you need it most. Boots named 'Pro' are of the highest quality. The middle-ground boots are 'Magia' and the entry-level models have 'Magique' in the title.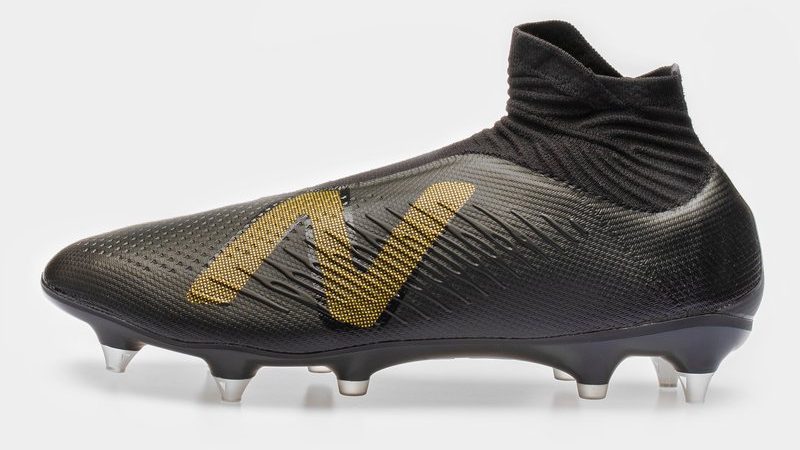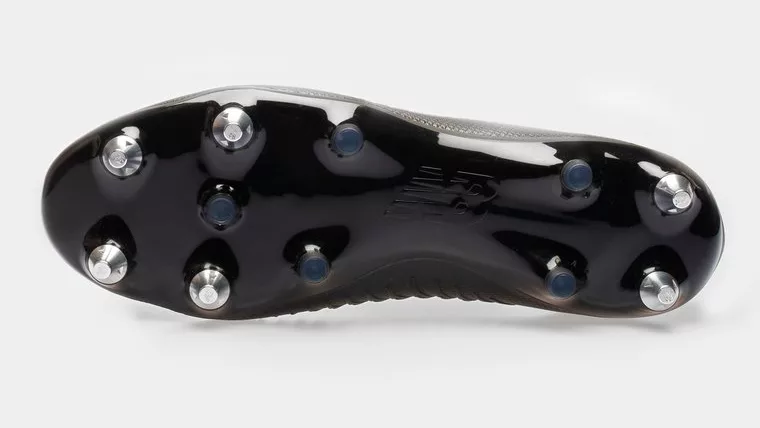 For the Furon, these boots are without a doubt some of the lightest on the market. Housing off-set lacing and weighing in at a mere 180g, the lightweight Furon offers players a super snug fit, warranting the boot a perfect pairing for strikers! Like the Tekela, the 'Pro' is the best in the range, followed by middle-ground 'Destroy' branding and entry-level models referred to as 'Dispatch'.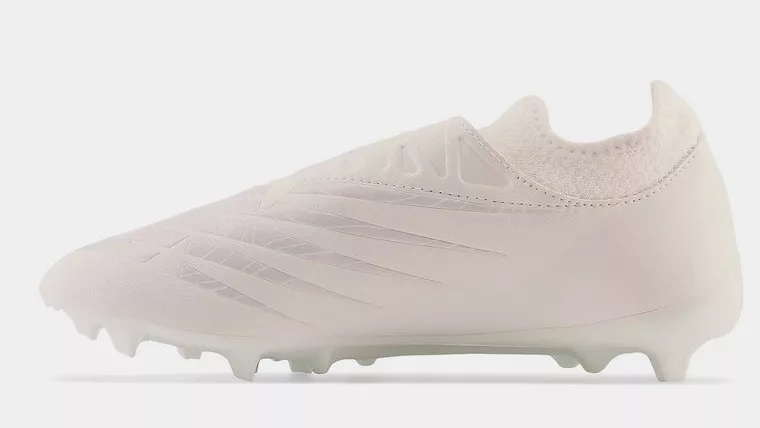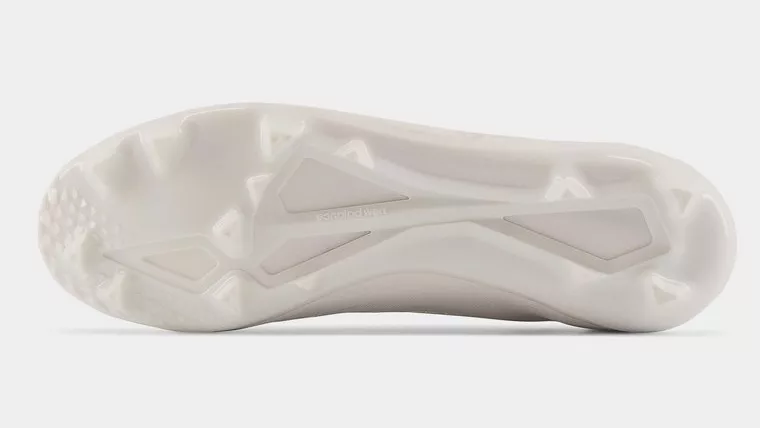 Premier League prodigies Saka, and Sterling work wonders on the wing in their New Balance Pro wheels.
Final Whistle
So, to summarise, football boots are just like most commodities: you essentially get what you pay for. Opting for a premium boot may dent your wallet but will absolutely stand you in the best position to optimize your game.
If you're a quality player with a healthy budget – be ultra-picky and pull the trigger on some top-tier boots. For youth players or newcomers, then we suggest saving your sterling and sticking with a nice pair of takedown boots for no more than £60. And for those somewhere in-between, we recommend matching your level with your price range. Happy hunting!
In the meantime, be sure to stay in the loop with the latest Football News, Guides & Boot Launches from us here at On The Line. You won't want to miss this!