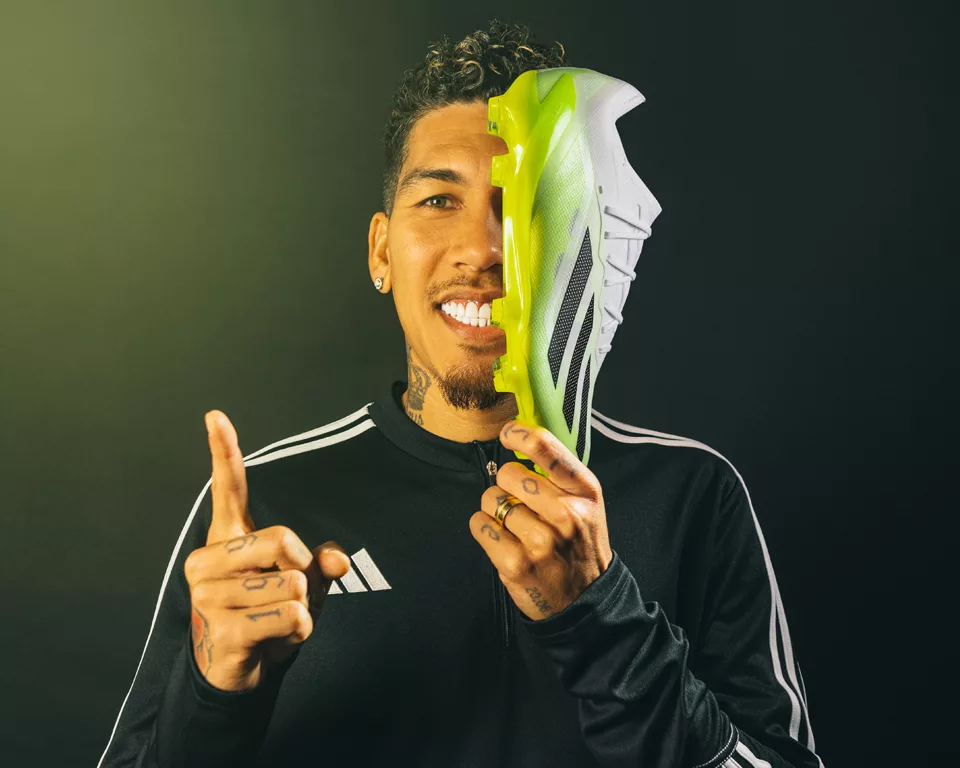 Introducing the adidas Crazyfast Football Boot
Step into a realm of nostalgia with the adidas X.1 Crazyfast football boots, paying homage to the legendary F50 adizero that left an indelible mark on football history. These boots transport us back to the iconic footwear that defined an era.
With its distinct one-piece upper, centralized lacing system, and strikingly sleek design, the X.1 model effortlessly captures the essence and familiar aesthetics we have come to expect from the revered F50 lineage. It's a seamless fusion of the beloved elements that made the F50 adizero truly iconic, while incorporating the modern innovations that define the Crazyfast series.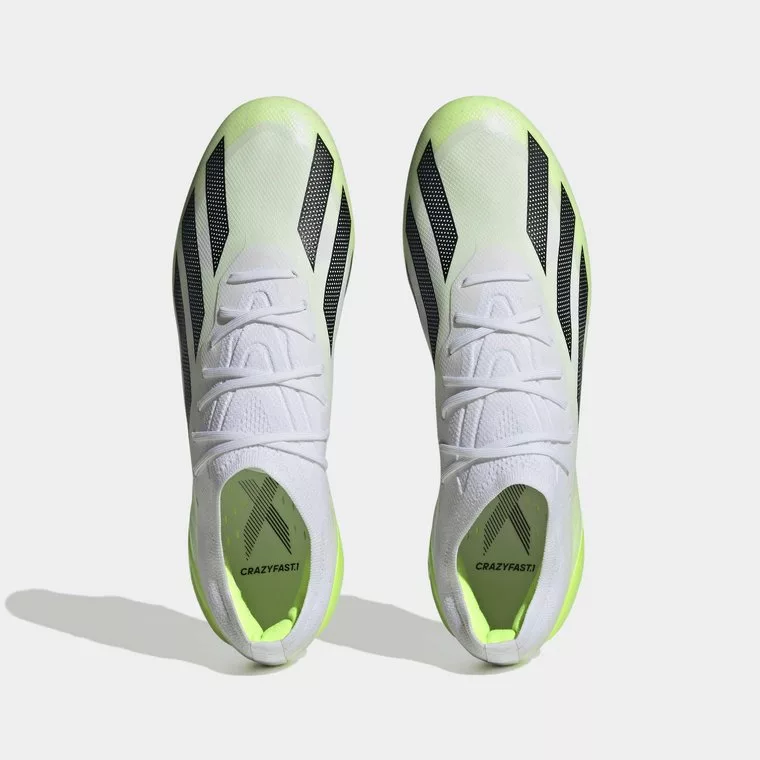 Immerse yourself in the best of both worlds with the X.1 Crazyfast, where heritage seamlessly meets contemporary style on the football pitch.
But don't just take our word for it. Discover the words of Firmino himself, as he shares his passion and the driving force behind his incredible footballing journey.
#1. "What do you think of the Colourway?"
"It's so nice, I look forward to putting them on, and the colourway is really cool. I'm really excited"
#2. "What was the earliest memory you have of playing Football?"
"It was when I was 7, I started to love football and play it, and that was the beginning of my passion for football.

We'd play in the street, me and my friend in Brazil, and we'd always take a football on holiday. They were good memories"
#3. "Growing up, what was the first pair of adidas boots you wanted to wear?"
"It was the F50, I can't remember the colour, but I think it was the yellow one, with the striping in black and yellow. It was a really nice F50."
#4. "What was your favourite moment wearing an adi boot?"
"There were so many goals in an adi boot, but for me it was against Arsenal where I scored a hattrick in this game and it was so nice. I scored 3!"
Witness the mesmerizing footwork of Robert Firmino!
If you're captivated by his skills, then step into the shoes of Firmino yourself with the all-new adidas Crazyfast .1 laced football boots from the coveted Crazyrush boot pack, available exclusively at Lovellsoccer.co.uk.
In the meantime, be sure to stay in the loop with the latest Football News, Boot Launches & Guides at On The Line.