Nike have paid due homage to the original Premier League ball from 1992, the mightily iconic Mitre Pro Max. Decorating their hyper-techy Flight ball with similar colours, large cross graphics with chevron-esque details and even the matching font from the original ball.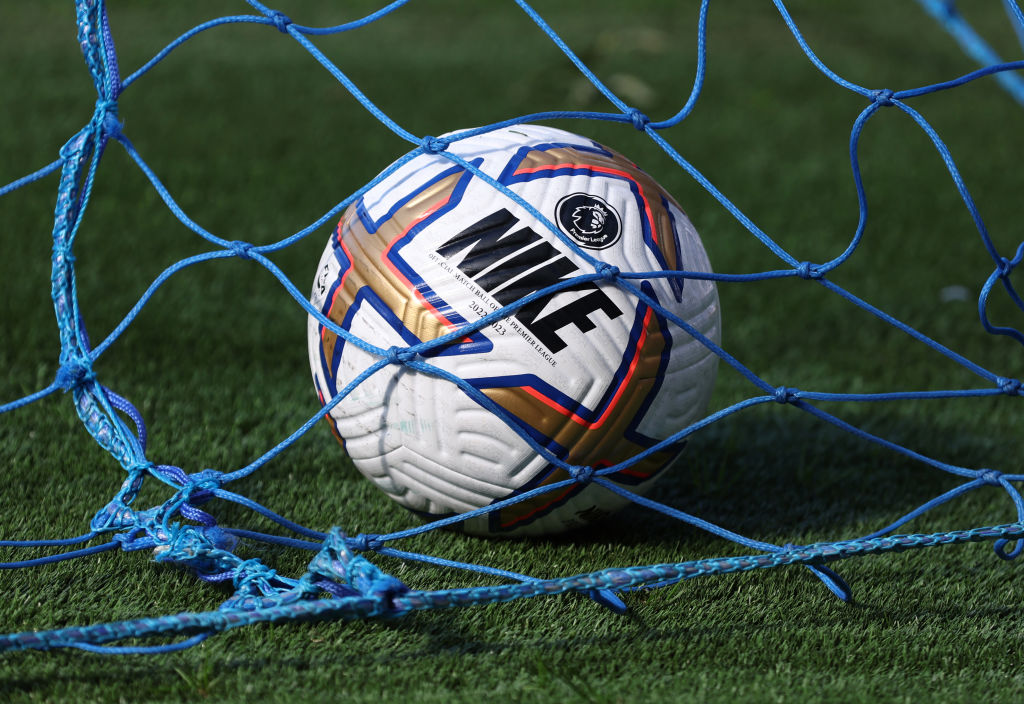 More than just a pretty face, the new Prem ball cuts through the air thanks to Nike's innovative Aerow flight precision. Eight years of development and 1,700 testing hours led to the Flight's maiden release three years ago. The sportswear giant call their moulded grooves 'Aerow sculpt', which causes the ball to have 30% truer flight compared to the predecessor ball, the Merlin.
We should all by now be familiar with ACC. 'All Conditions Control' technology gives the ball a grippy texture for consistent touch no matter the weather or surface.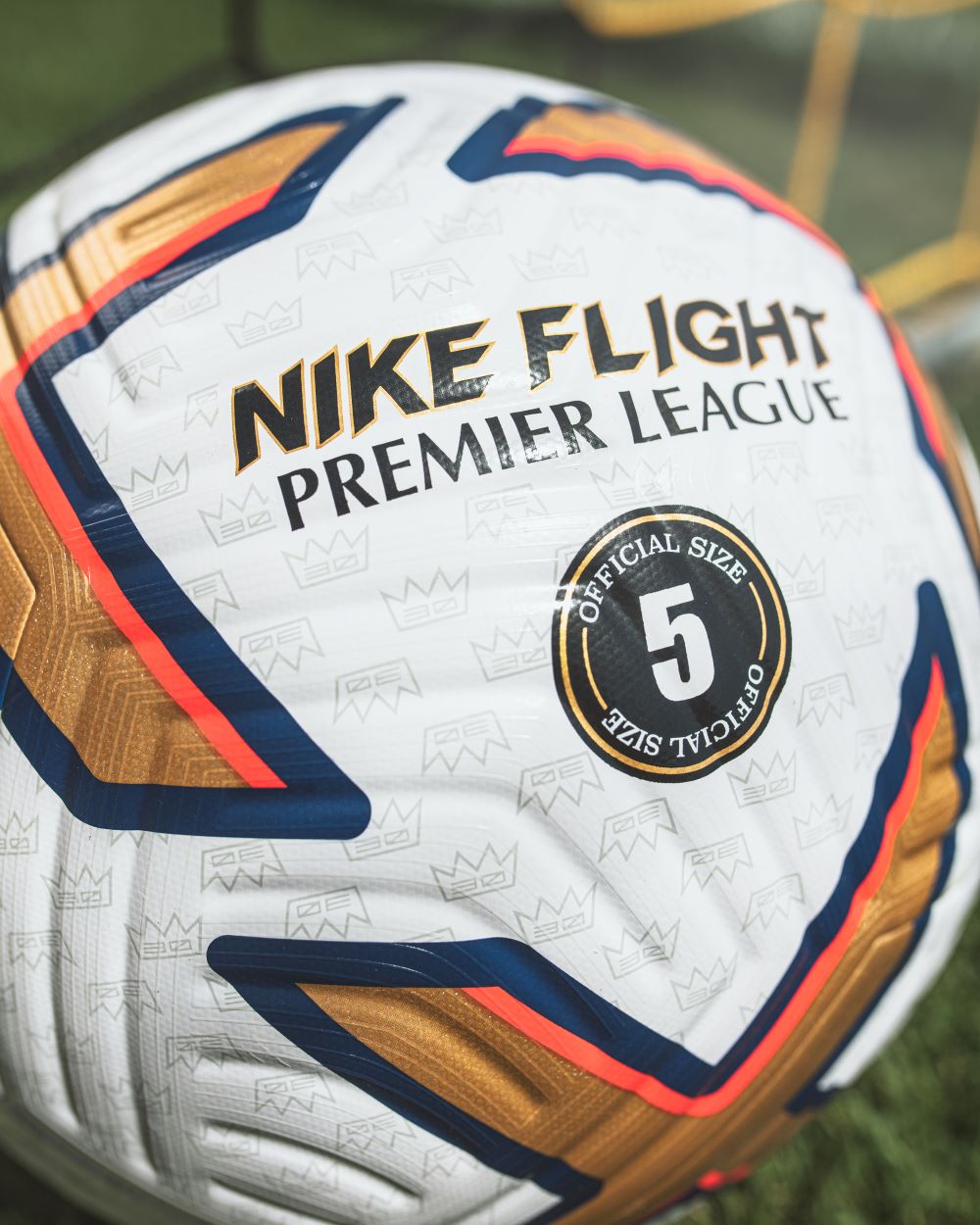 While we await to see the winter and secondary editions, the primary colour scheme consists of a white base with gold-filled X's, outlined in blue and detailed with 'Laser Crimson' lines for added pizzazz.
Overall, it's a cracking effort from the guys at Nike. Just as well; avid match ball geeks (us included) have been expecting something special for the Premier League's thirtieth anniversary season. We weren't disappointed when we pumped up the 22/23 ball for the first time and had a kickabout.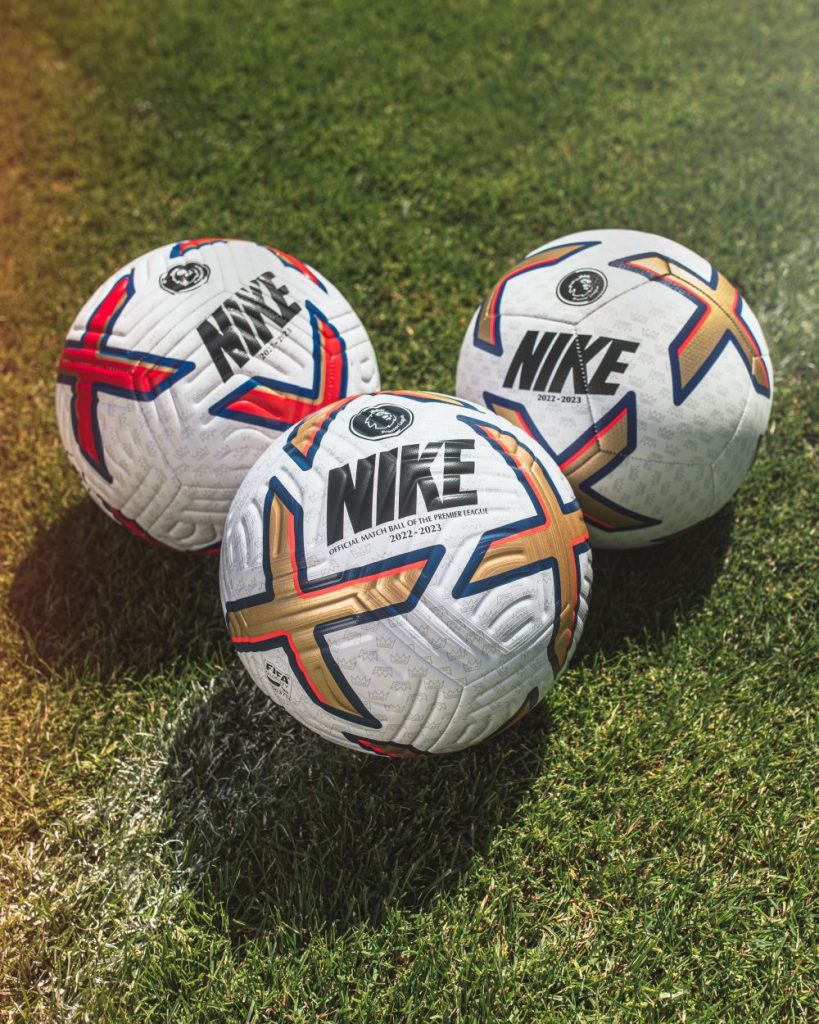 Are you as much of a fan of the new ball as we are? Let us know your in the comments below, we'd love to hear from you!