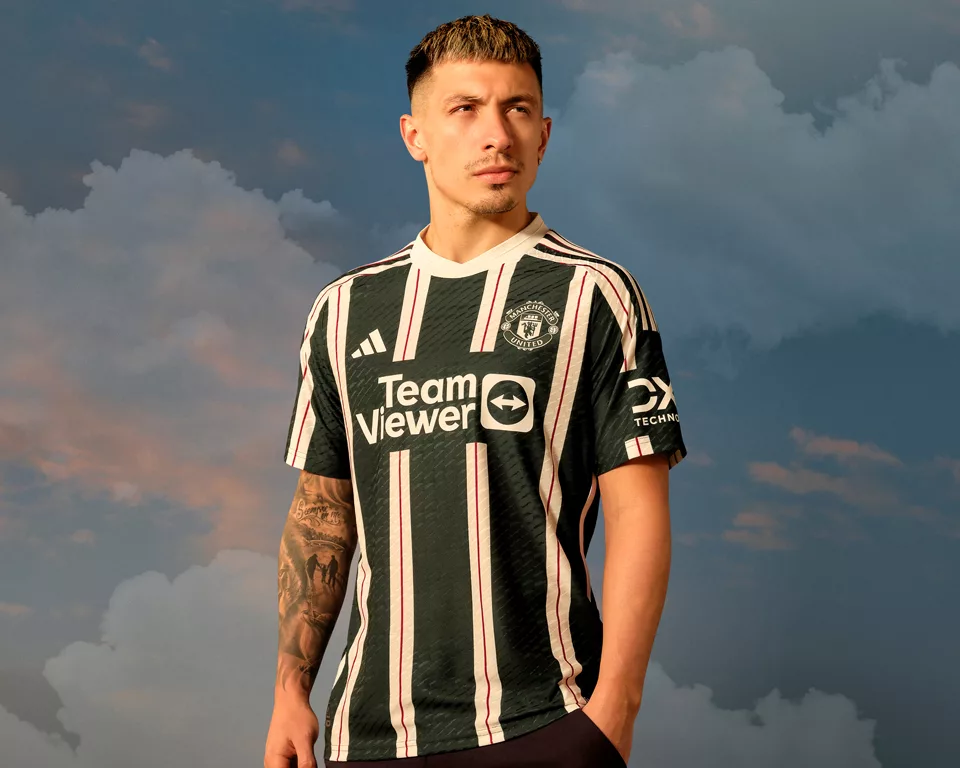 Oh, boy, Manchester United fans are in for a treat with this one! The 2023/24 Home kit is an absolute stunner, featuring a modern all-over graphic design that's hard to resist.
Say goodbye to last season's letdown, because this time, Man U has truly stepped up their game – both on and off the pitch. And we're loving every bit of it!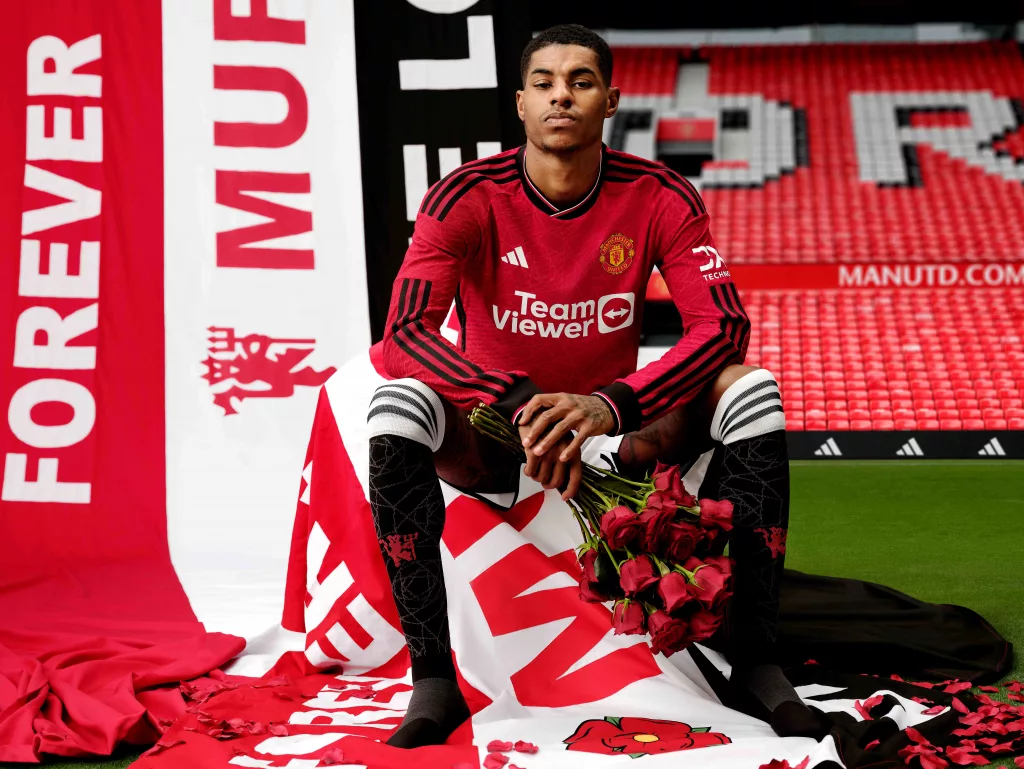 The adidas Manchester United Authentic Home Shirt for 2023/24 is a masterpiece that's got us all gushing. Sure, the 'Team Viewer' logo may be a tad bigger, but it's a minor hiccup in an otherwise perfect design.
The highlight? The intricate Manchester rose theme woven across the top, creating pure geometric artistry that sets this shirt apart from anything we've seen before.
Whether you're at Old Trafford or strutting the streets, this kit will make you stand out in style. It's a game-changer that exudes pride and passion for Manchester United. Don't miss out on this visual delight!
Liverpool fans, get ready to groove in style with the modern twist on a classic! Inspired by a 1990s hit, this kit brings back the iconic divided green and white quartered pattern that the Reds proudly wore during the FA Cup final against Man United.
But hold up, there's more to it than just nostalgia – this kit has got the perfect blend of old and new! Fresh, modern, and vibrant, it's a bold statement on and off the pitch. Nike's dedication to standout designs shines through, with shades of green beautifully contrasting the thick black cuffs and collar.
The Nike Liverpool Away Shirt for 2023/24 captures the essence of what an Away kit should be. It's a symbol of pride and passion for the club, connecting you to Liverpool's rich history.
So, whether you're cheering from the stands or battling it out on the field, this kit will make you feel like a true Liverpudlian. Get ready to make a bold statement and showcase your love for Liverpool in style!
#3. Fulham (Home)
Prepare to be blown away by Fulham's fresh new Home kit for the 2023-24 season!
This jersey takes the classic white to a whole new level, featuring a striking black shoulder pattern and a unique take on the adidas striping in alternating red and white colors, reminiscent of the iconic 2020/21 season's home shirt.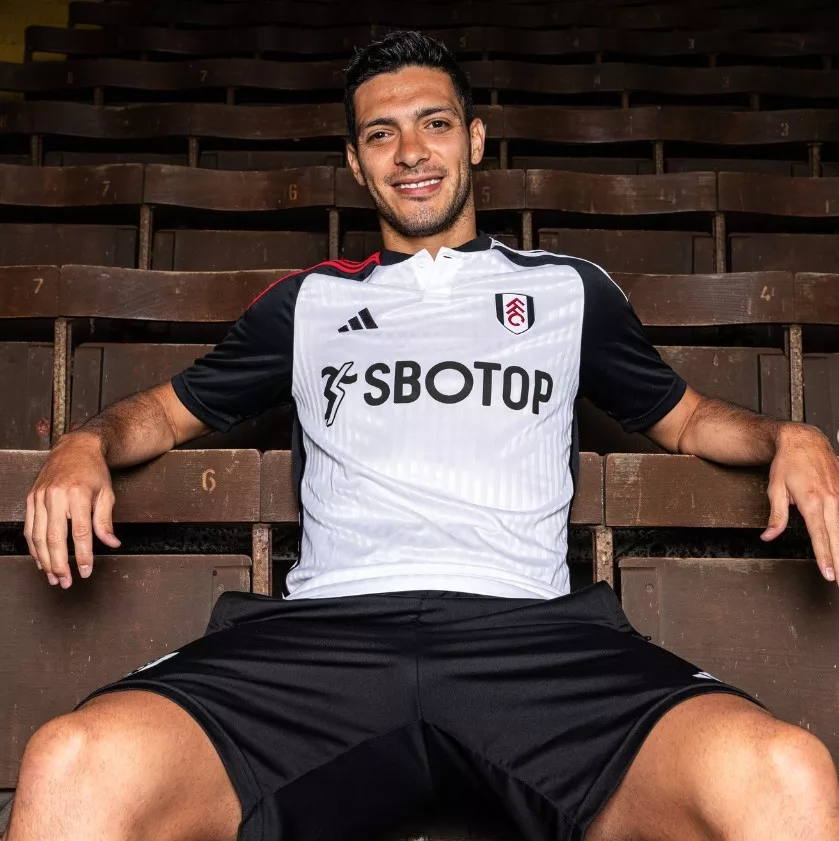 Fulham may be forward thinkers on the pitch, but they pay homage to their heritage with the iconic 'London's Original Football Club' positioned at the back of the neck.
And let's talk about adidas – they are absolutely killing it with their kit designs this year!
With a sophisticated design that seamlessly blends tradition and innovation, this kit is a visual treat that will make Fulham fans stand out with pride. So, get your hands on this unique masterpiece and show your love for the Cottagers in style!
Experience the ultimate thrill with this electrifying jersey! It's not just a shirt; it's a manifestation of the club's electrifying style of play. The moment you lay eyes on the electric spark pattern and neon pink club crest, you know you're in for something special.
Inspired by the team's unstoppable energy and the passionate Cityzens across the globe, this European Champions jersey is more than just a piece of clothing. It's a connection to the heart of the game, wherever you may be.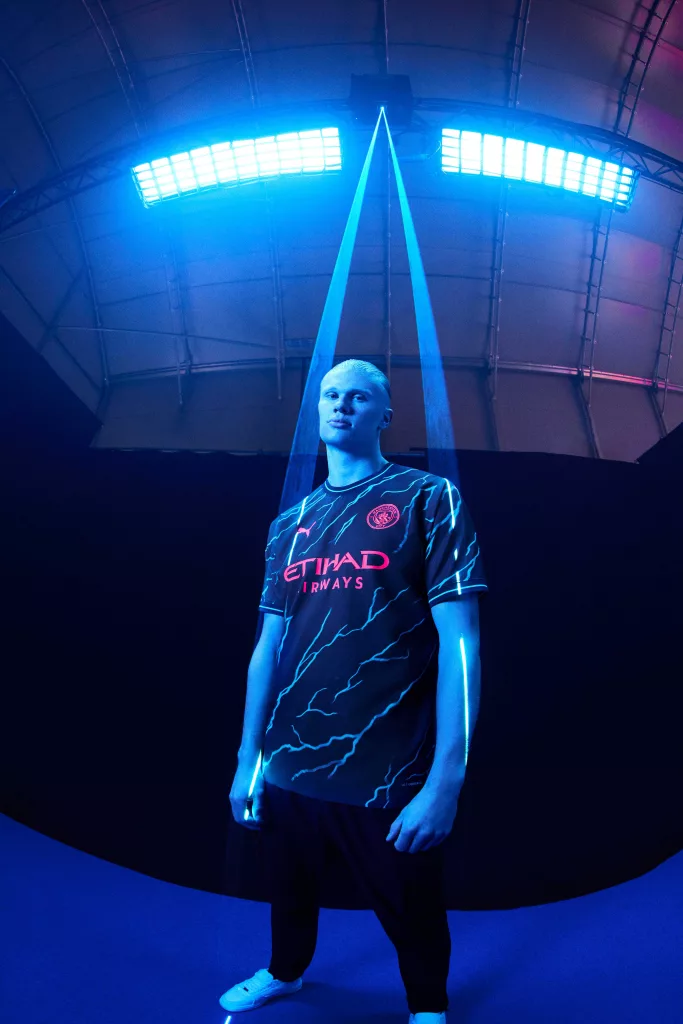 When Pep Guardiola's team takes on the European away games, you'll feel the buzz, the charge, the pure magic. This shirt is a symbol of champions, a symbol of the electrifying spirit that runs through the veins of Manchester City.
So, get ready to unleash your inner champion and ignite the spirit of victory. Own this electrifying jersey and join the Cityzens in their quest for glory. It's time to make history with the power of football coursing through your veins!
#5. Brighton (Away)
Get ready to be wowed by the upgraded Brighton Away Kit for the 2023-2024 season!
Gone are the days of the old green and black Errea striped kit – this one features bolder blacks and green striping with pinstripe detailing that truly impresses. The black colorway adds a stylish contrast.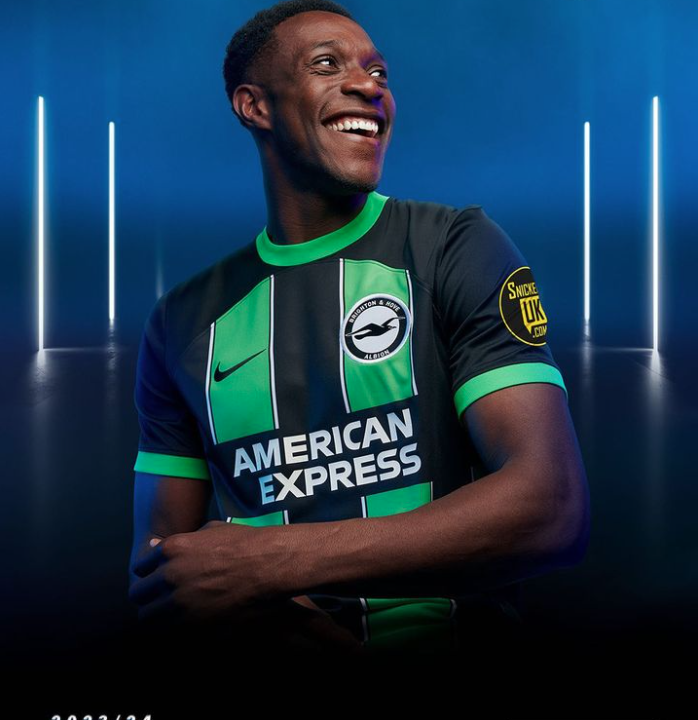 Sure, there might be plain sleeves, but overall, this kit is a winner! Compared to some of the less favorable designs in the collection, this shirt stands out as a real stunner!
Complete with black shorts and socks, the Nike Brighton & Hove Albion 2023-2024 away strip is a must-have for fans. Don't miss out on this remarkable piece that will make you stand out in style!
Introducing the ultimate Newcastle kit from Castore, a delightful blast from the past with a twist!
The 1980s retro vibe is back and better than ever, thanks to the inspired collar that takes us on a nostalgic journey through the Magpies' history.
What's more, this kit makes history itself, being the first Newcastle strip in two decades to proudly feature the prestigious Champions League logo. It's a bold statement, signaling their ambition to conquer new heights in the football world.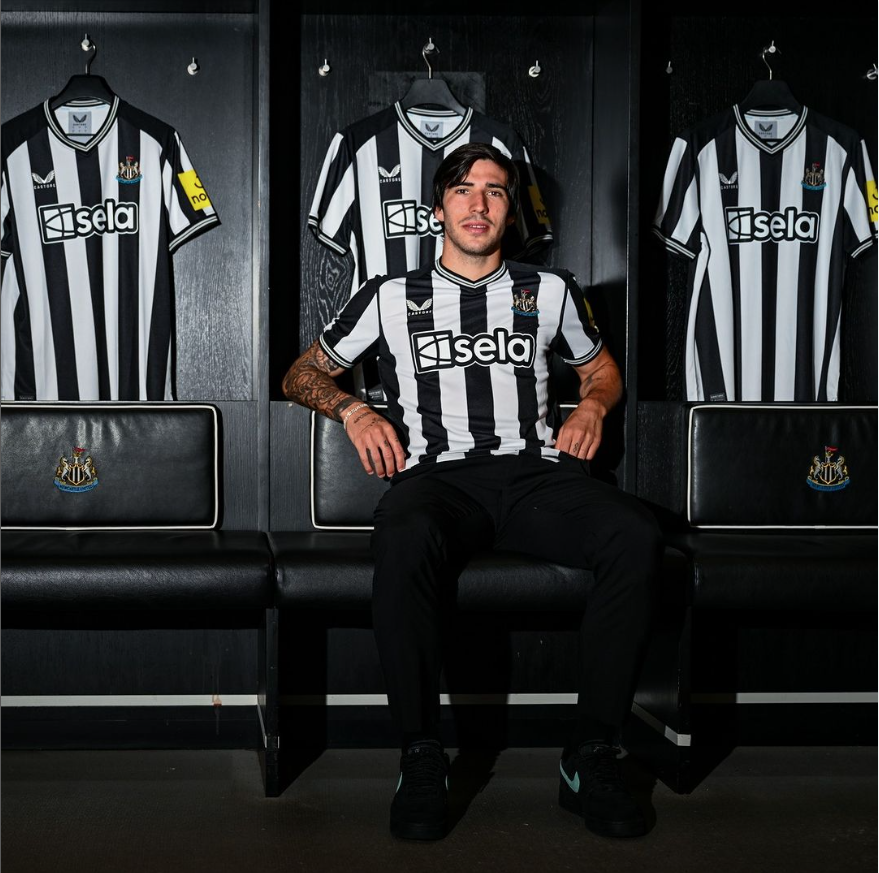 As we celebrate three years of Castore and Newcastle's partnership, this shirt is a testament to the club's rich heritage. A modern styling of a timeless classic, it's designed with high-performance features that blend history with innovation.
Magpies fans, showcase your love for the beautiful game with this iconic Newcastle kit from Castore. From the terraces to the pitch, honor the past and embrace the future as the team soars to victory. Together, new memories will be created and names etched in football history. Howay the lads, it's time to rise and shine!
You know, when it comes to Tottenham, we're used to seeing that classic combo of white shirts and navy shorts – it's practically their trademark!
But guess what? The keen-eyed Spurs supporters would have noticed the return of their iconic kit, and this time it's sporting those timeless white shorts. It's like a blast from the past!
And thank goodness for that because we all remember that fashion disaster they had during the Champions League Final. You know, the white top with that questionable navy gradient at the bottom – not the best look, especially with the white shorts, right?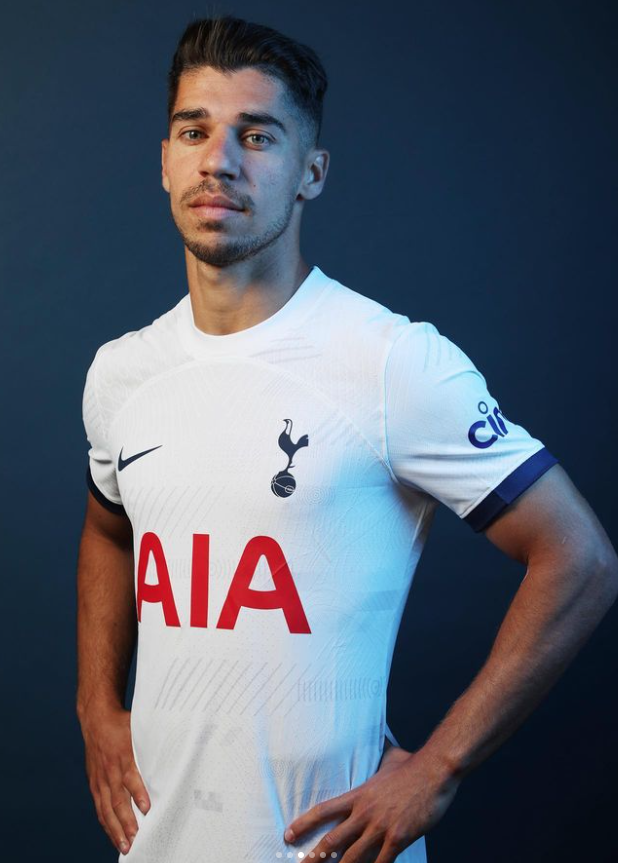 But hey, no need to worry now! The classic kit is back, and fans can rejoice in seeing their favorite players rock that familiar and beloved sight on the field. And get this, they're even bending the rules a bit – usually, they only wear these in European matches, but this year's gonna be an exception!
Speaking of the shirt itself, it's got some pretty cool features. They've added this subtle, "ultra-modern" pattern that stretches across the landscape of the shirt. And it looks pretty clean, especially with that rounded collar and navy cuffs – stylish move, don't you think?
Gotta give props to Nike for this one. They really nailed it. I mean, we can't expect them to reinvent the wheel, but this kit is miles ahead of last year's home top. Definitely more exciting than that blank slate they presented in the previous season!
The United Away Kit has certainly been stirring up some mixed feelings among fans – it's like marmite, you either love it or you hate it. But you know what? We're totally on board with this one!
The nostalgic design and bold statement that adidas, the kit supplier, went for this year, it's a winner in our books – and we're not alone in thinking that!
This kit has that magical quality that takes us back to the good old days, and we're absolutely loving it. When the team steps onto the field donning this kit, we have no doubt it will speak volumes. The perfect combination of classic vibes with a modern touch makes it stand out and creates quite the statement!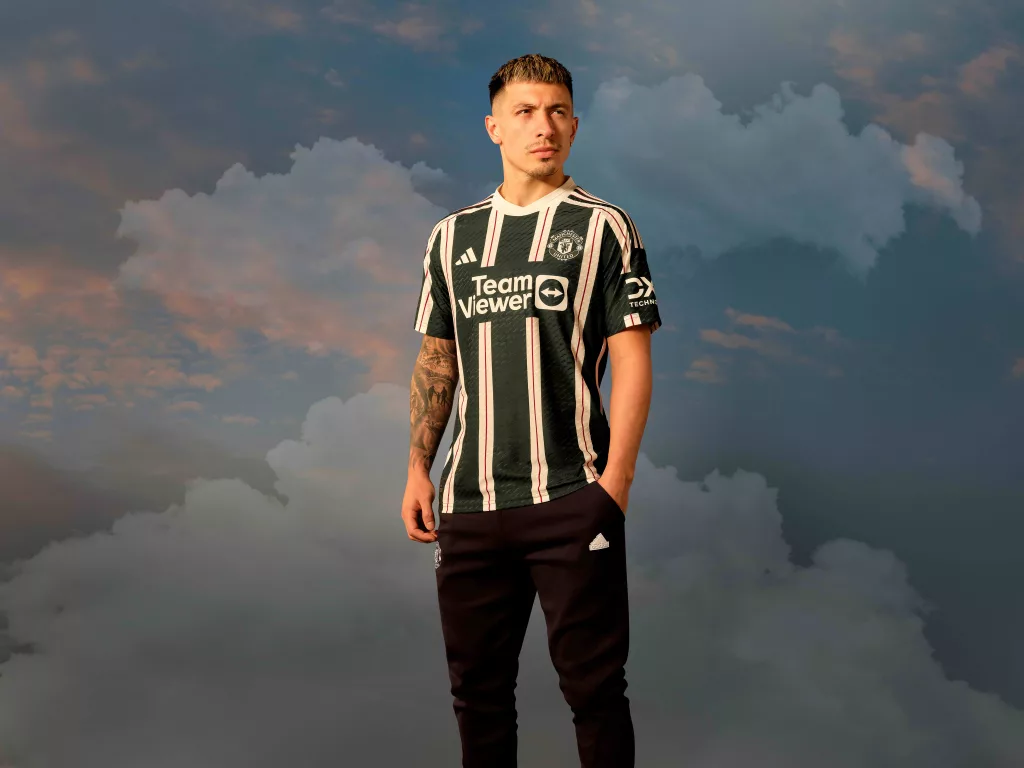 What's really cool about this kit is that adidas calls it a "reimagining of United's first-ever away kit." That olive green color takes center stage on the shirt, and those bold white stripes along with the trademark adidas stripes on the shoulder – pure perfection.
And hey, here's a fun touch – those maroon-red lines! They give a nod to Manchester's distinctive red bricks and architecture. It's like wearing a piece of the city's history right there on the shirt – how awesome is that?
Sure, opinions may differ, and that's the beauty of football fashion, right? But for us, this kit is a home run. It's a perfect blend of the old and the new, paying homage to the club's roots while embracing the present. We can't wait to see our team rock this kit and create some incredible memories on the pitch!
Without a doubt, the fresh Chelsea Kit stands out as one of the nicest shirts in Europe this season. It masterfully blends nostalgia with a modern twist, showcasing Nike's exceptional skill in capturing fans' hearts through its sleek and sophisticated design.
Tapping into the captivating 90s nostalgia, the kit features the iconic black-orange color palette, the Futura logo, and a clean-looking collar. Nike has truly brought back the vibrant essence of the 90s with a bang. And who would have thought that their recent campaign would have Blues stars posing with old phones, boomboxes, and even PS1 controllers? Talk about an unexpected treat!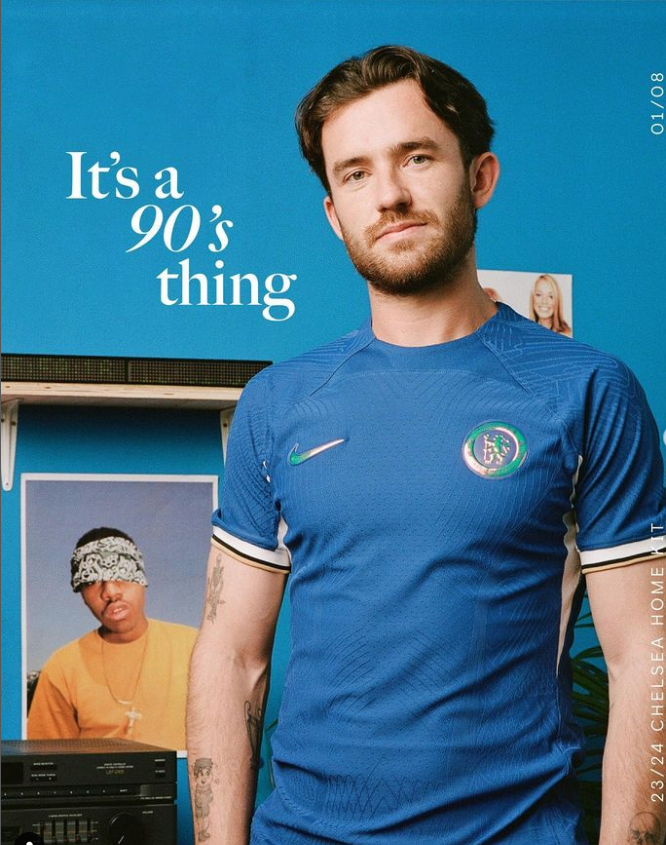 But here's the kicker – it's not like Nike is trying to distract Chelsea fans from the kit, because, let's be honest, it's a real head-turner! The attention to detail is simply impeccable, with the signature Chelsea crest and the Nike swoosh donning an iridescent makeover that adds an extra touch of brilliance.
So, what do we think, fans? Isn't this one of the best Premier League kits of the season? It's undoubtedly a standout, and it's got us all buzzing with excitement at the office!
Prepare to be swept away by Liverpool's latest Premier League kit – a stunning homage to the club's glorious footballing legacy and legendary manager Bill Shankly. Taking a delightful trip back to the 1970s, this kit truly captures the essence of the Reds' roots.
Picture this: The classic Liverpool red and white collar, and cuffs, beautifully woven into the design, a heartfelt nod to the club's rich history. And here's the cherry on top – the kit marks 50 years since the incredible Scotsman, Bill Shankly, led the team to FA Cup victory in his final season at the helm of the Reds.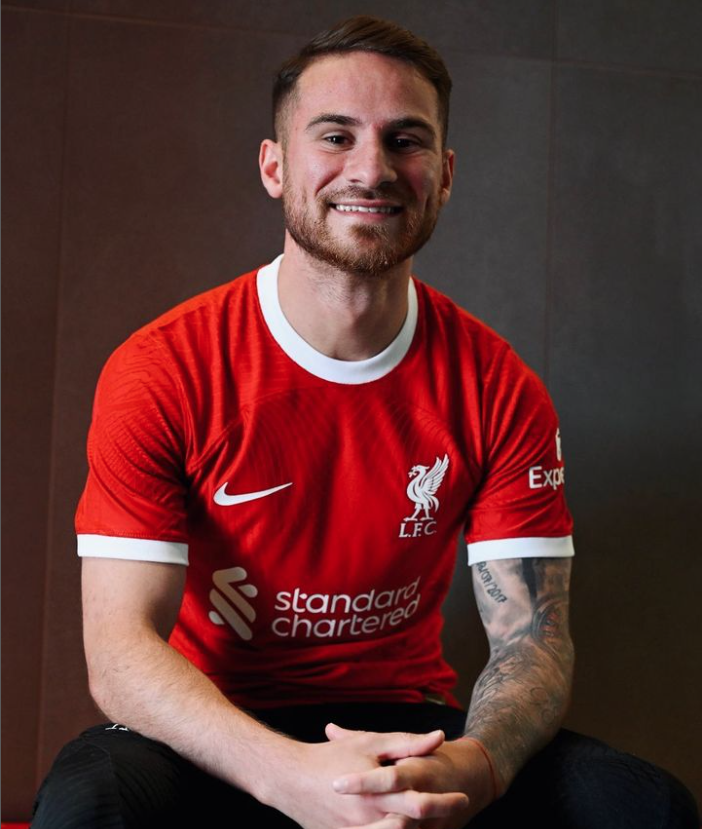 But that's not all! The kit proudly features the Hillsborough memorial logo and eternal flames printed on the nape of the neck, paying tribute to the beloved souls forever etched in Liverpool's heart.
We're talking about a kit that not only celebrates the past but also embraces the future. It's a seamless blend of nostalgia and contemporary flair that's got us all buzzing with excitement.
Get ready to wear this masterpiece with pride and honor Liverpool's extraordinary legacy. This is more than just a kit; it's a symbol of the fans unwavering passion for the Reds. Let's raise our heads high and march on together!