Choosing a new pair of goalkeeper gloves is never easy. Whether you're a new 'keeper or you've been between the sticks for years.
With lots of technicalities to think about, and plenty of brands to choose from, it can all get a little confusing.
Never fear, we're here with a simple guide, so you can get to grips with how to find the best goalie gloves for you.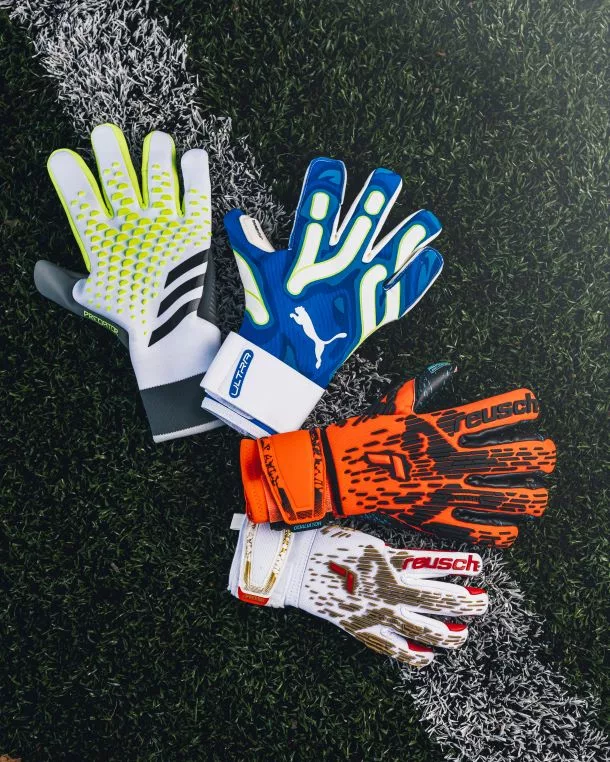 Finding the Perfect Size
In order to get a good measure for your gloves, it's actually pretty simple.
Sizes go by width and length. To measure the length you need, simply go from the bottom of your palm to the top of your middle finger.
For the width, go across your palm from the base of your little finger to the edge of your palm without your thumb. These measurements equate to the size of glove you'll need.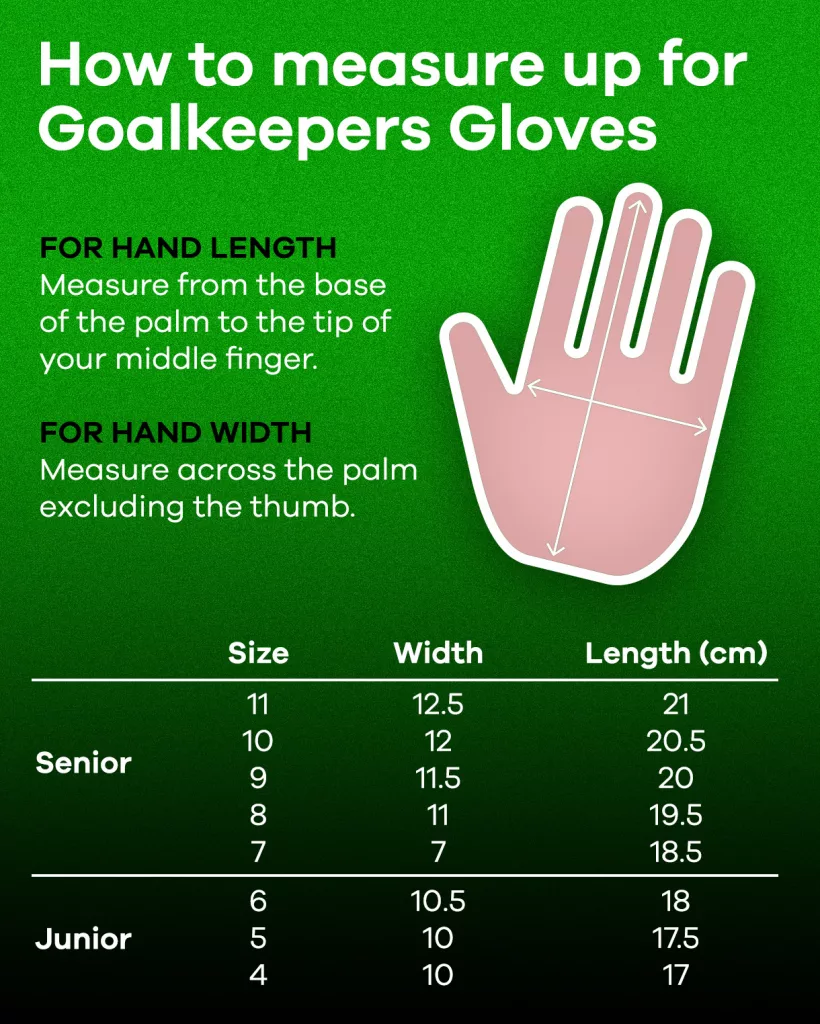 Anatomy of a Keeper Glove
It's important that your gloves are the right fit. There's no stereotypical "right fit" though.
Different players may prefer a little bit of extra room in their gloves, or even a tighter, snug fit.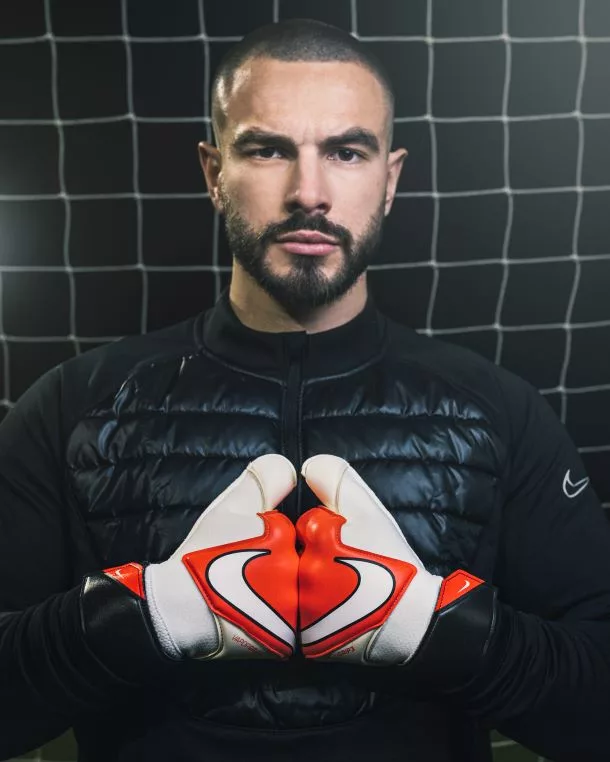 If you want tighter gloves, consider going one size down, and vice versa for a bit of wiggle room.
To be able to find the perfect gloves, you need to understand every component of their construction. Don't panic, we have the list right here.
Palm
This is just as it sounds, it's the part covering the palm of your hand(s). The palm can have layers of latex, smooth layers or different textures for grip.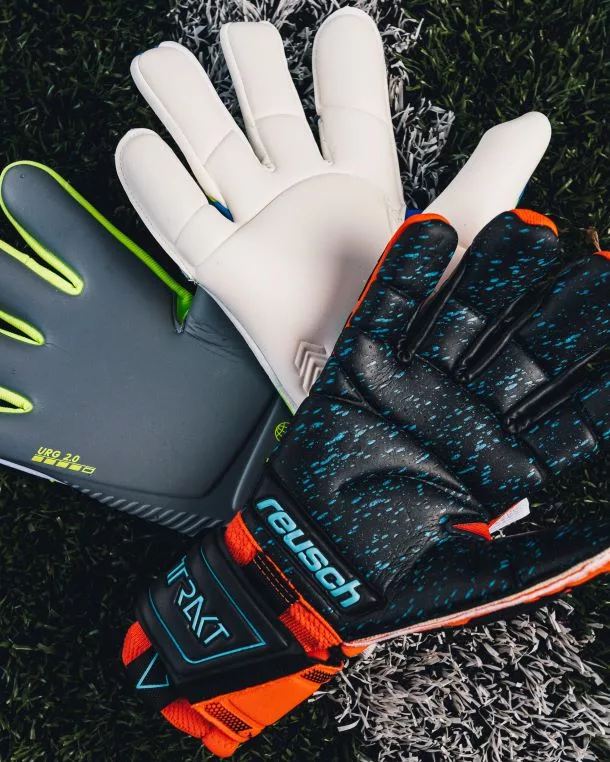 There can be a different number of layers depending on the glove type and brand.
Finger protection
Also known as 'fingersaves', again, is just as it sounds. Their purpose is to prevent injury to your fingers by stopping them from bending backwards.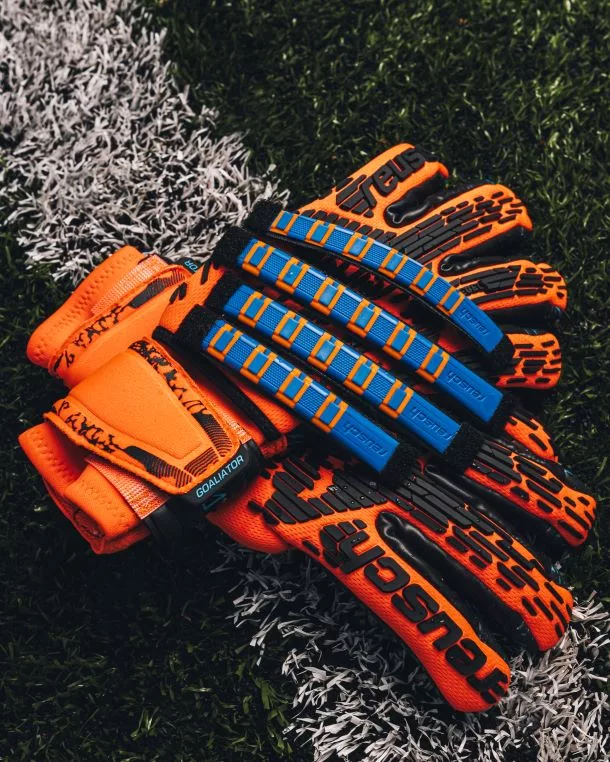 Some GKs don't like fingersaves, as they feel they could restrict flexibility of the hand, but most finger protectors can be removed anyway. This is handy, if you have a single injured finger to protect.
Backhand
This is the protective layer on the back side of the gloves, which usually is patterned and/or colourful.
The main function is to provide cushioning when you're punching the ball, and in some gloves it can provide ventilation too.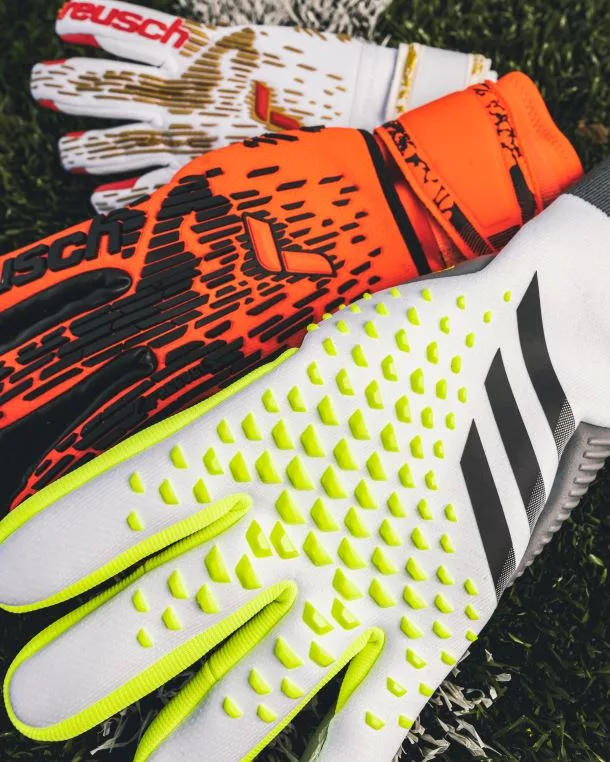 Secondary, it aids the one thing we all crave: to look good on the pitch. This is where the creative sparks fly on most glove designs.
Closure
Keeping the gloves securely on your hands is the closure's job. Some are velcro, and some are elastic.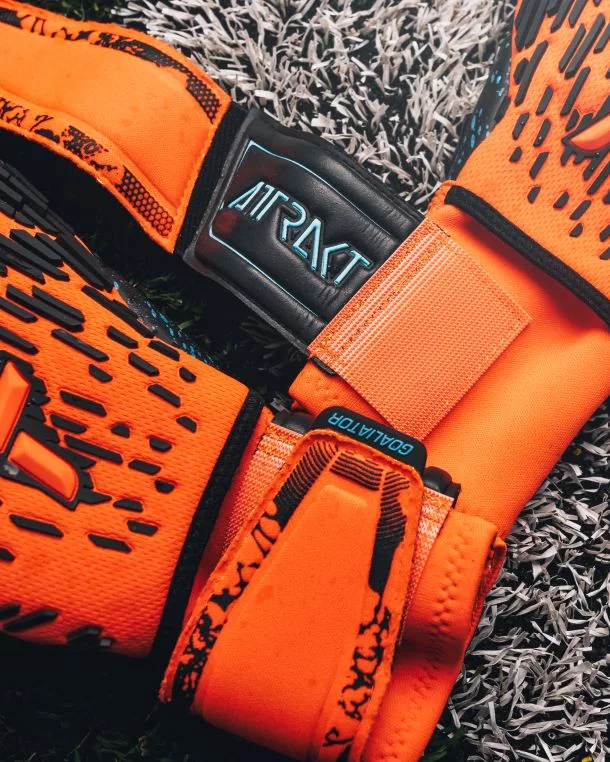 This feature allows the gloves to fit you to your optimal comfort level, making them adjustable to your wrist.
Cut
The cut is what decides how a glove will wrap your fingers and it dictates how the ball will feel in your hands.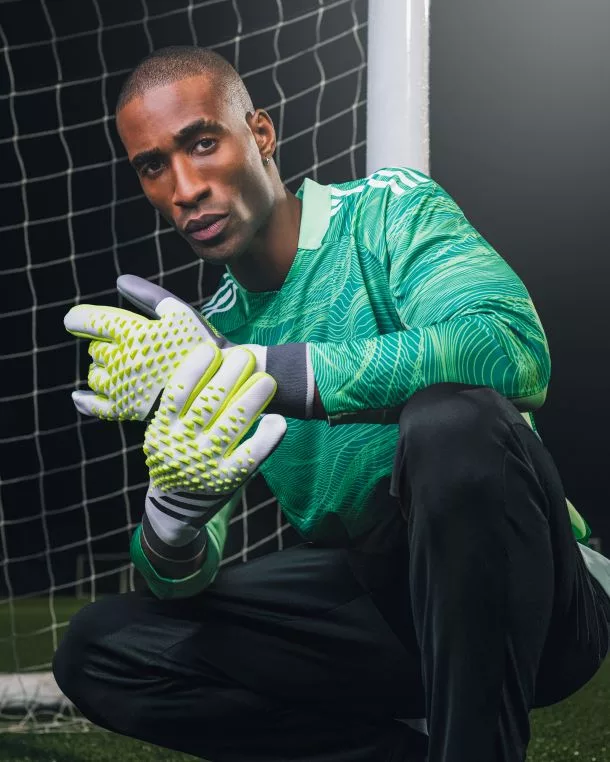 There are many different types of cut, all with various benefits and feels, depending on what you're looking for.
Check the next section for a detailed rundown through the different types of cut.
Get the Ideal Glove Cut for you
There are a few rules of thumb for each type of glove cut.
Different types of stitching and latex coverage can cause a vast difference in the fit, comfort and capabilities of the gloves.
Below are some of the most common 'keeper glove cuts, with an insight into what makes them differ from one and other.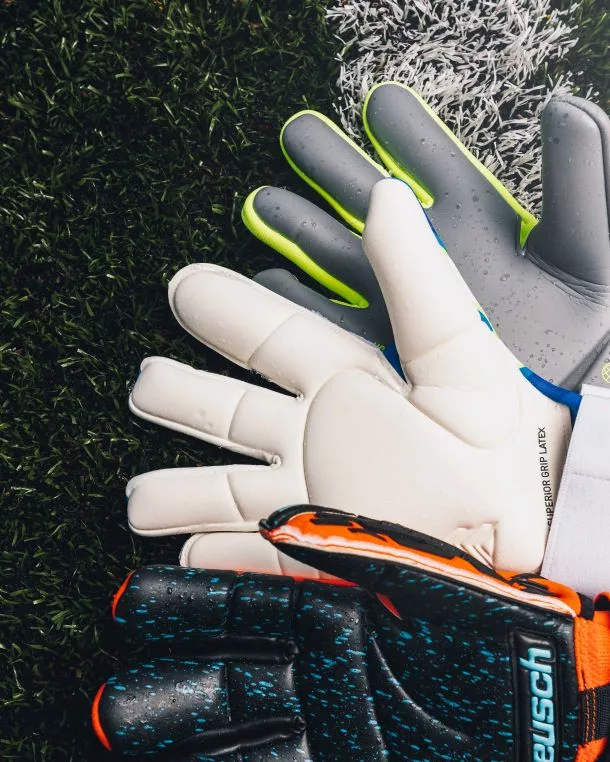 One thing to keep in mind is that some brands will have their own names and versions of some gloves, especially hybrids.
Roll Finger Cut
Roll finger is both a traditional and ever popular type of glove cut.
As the name gives away, the latex is effectively 'rolled' round the fingers, giving them a snug feel.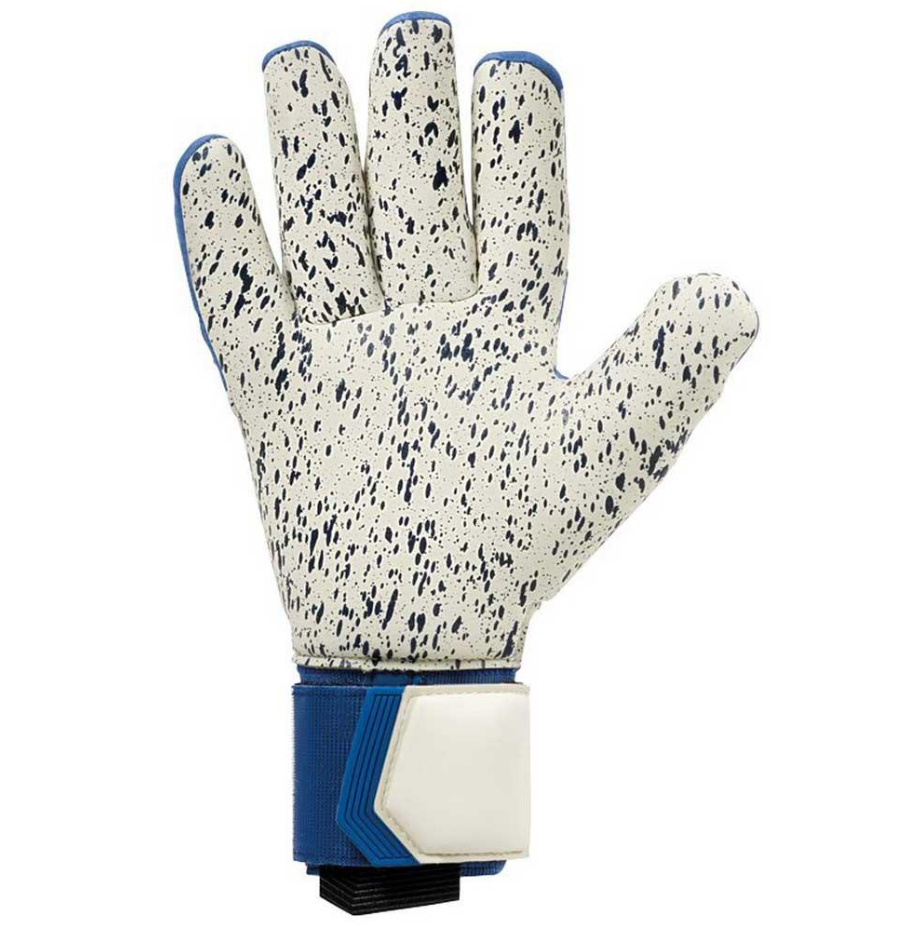 This cut allows for maximum latex to ball contact, proving security when catching the ball.
This cut is looser than a negative cut, but tighter than a flat palm, so there's a standard level of flexibility to the glove. Typically, this cut is more expensive than a flat palm.
Flat Palm Cut
This glove cut is the most casual option of the bunch, with a basic, entry-level design at low cost.
It's a traditional design that consists of stitching on the outside of the fingers, giving the glove a flat surface across the palm and fingers.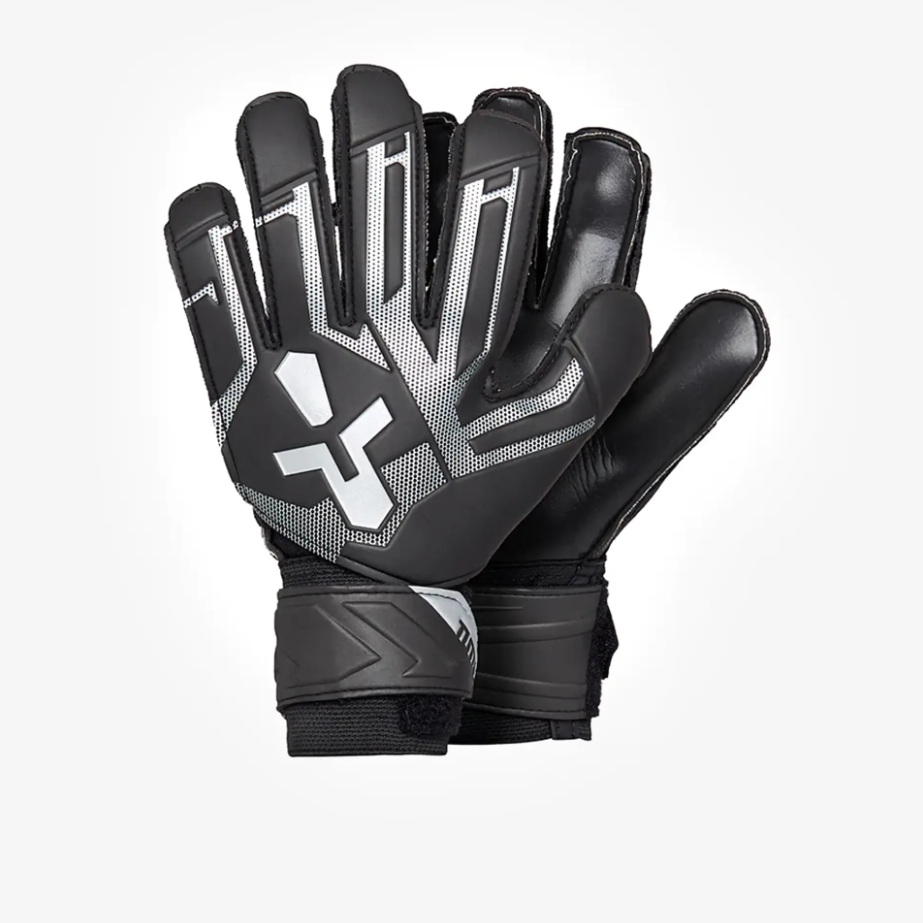 This design gives 'keepers a big catching surface, and the stitching placement makes the gloves spacious. It offers the loosest fit of all glove cuts.
With this being a simple traditional cut, you can pick up a classic design, or a more modern look too.
Negative Cut
A negative cut is quite a modern glove, becoming extremely popular in the last few years.
It consists of a flat catching surface with negative (internal) stitching. This cut is great if you prefer a streamlined, tighter fitting glove that allows for more feeling of the ball.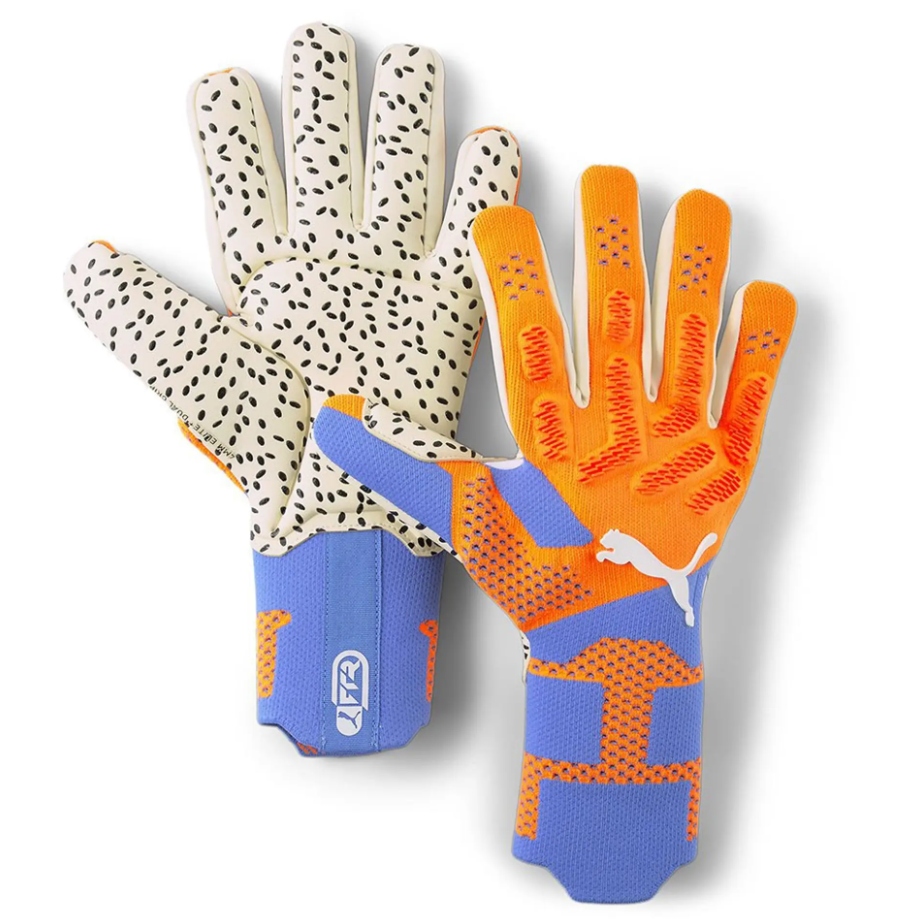 With only a single piece of latex attached to the glove's backhand via gussets, you'll get a very natural fit with this cut.
Expect to pay premium prices, though, due to the complexity and popularity of this cut.
Positive Cut
This cut is a timeless flat palm with a modern twist. The catching surface of the glove is diagonal and pre-curved, with negative internal stitching on the backhand.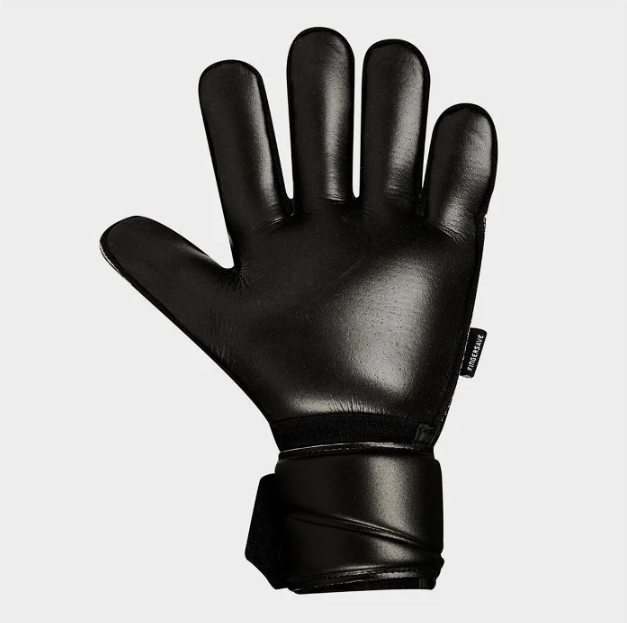 However, the stitching doesn't make this a negative cut, as this design allows you to have a wider catching surface for optimum ball control.
Hybrid Cut
Combining aspects from roll finger and positive or negative cuts, this glove cut really is the best of both worlds for a 'keeper.
Some brands may have an own-brand name for this type of cut, because there's lots of flexibility to how the glove may be stitched.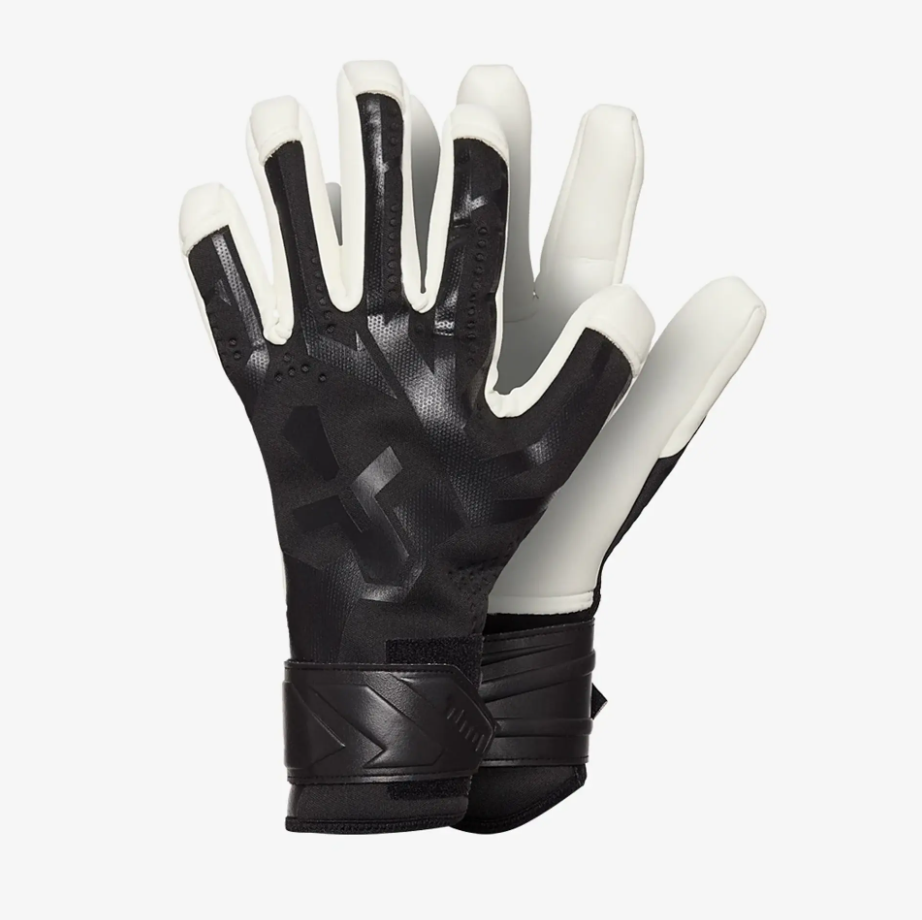 Some hybrid gloves typically have the middle 2 fingers stitched in a "catch ready" position, with the outer fingers stitched or 'semi-rolled' at the top to give the glove more latex to ball contact for catching security.
Be prepared to pay a more premium price for these gloves though, due to their complex manufacturing process and unique design.
Glove Care: Tips & Tricks
Firstly, the most expensive gloves aren't necessarily the best choice for you and your game.
The keys are the style and value of the gloves, which in essence leads to how well you perform in them, and how long they last.
To be the G.O.A.T in goal, remember to follow the G.O.A.T acronym when choosing your gloves. Look for Grip & Flexibility, Optimal Control, Absorbing Impact and Transfer of Energy to keep you on track.
How to wash your gloves
First of all, DO NOT put them in the washing machine! Doing this risks damaging your gloves and damaging their (and your) performance.
Also, never use solvents or harsh chemical cleaning products or you'll likely damage the latex on your gloves.
To sufficiently clean, all you need is some warm water straight after your game. You can use a special glove cleaner such as Glove Glu if you wish, but it's not a necessity.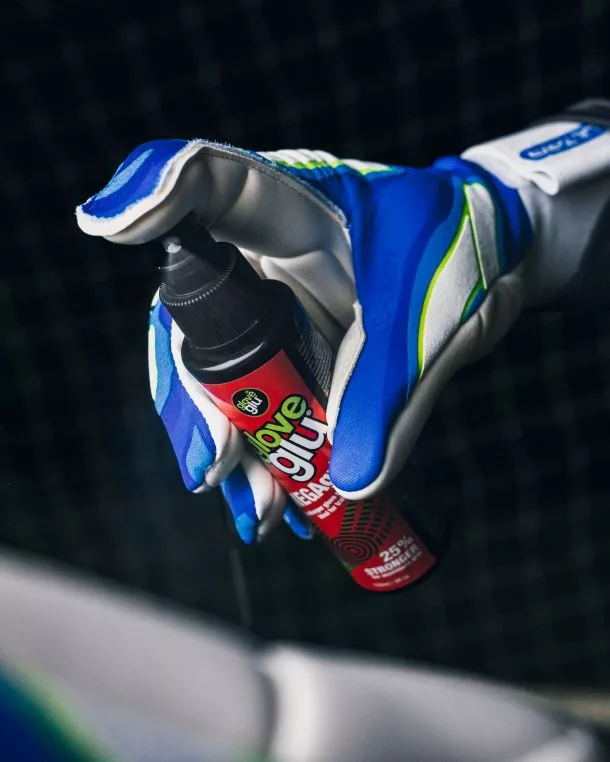 How to Make Your Gloves Sticky
When you're in need of extra grip, another big question is how do you make your gloves sticky?
It's simple, just squirt some water on your gloves as needed, that's why you see all the pros on TV squirting their bottle onto their gloves during the game (as well as cleaning them whilst they're at it).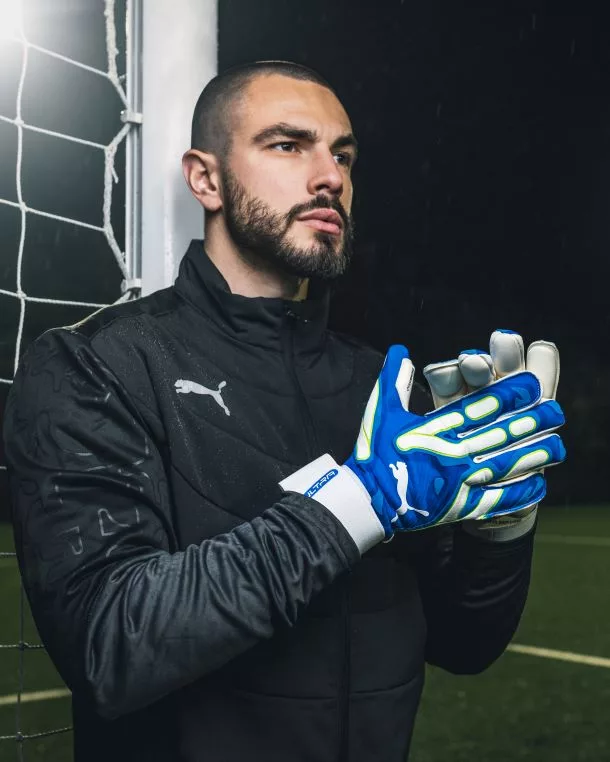 Take care of your gloves and they'll partner up with you to take care of those clean sheets, every weekend.
Ready to pull on the #1 shirt in style? Shop the latest goalkeeper gloves and pick up your next pair today.
NB: This article was written by the experts from our partners at Footy.com
Like what you see? Stay in the loop with the latest Football News, Guides & Boot Launches right here at On The Line, you won't want to miss this!