For decades the world's most prominent players have paraded the pitch in a pair of signature Puma King silos. Think Pele, Maradona, Gascoigne and Thierry Henry – all players with a wide set of skills, but with one thing in common, their boots…
Targeted towards younger players, Puma is looking to reinstate the King as the player's boot of choice by simultaneously upholding the rich history of the signature silo, whilst paving the way for future generations to carry the memories of their football forefathers forward.
What better way to put their plan into action than to revamp the King with sleek accentuated lines and a fresh colourway that sports the signature speed of action logo to represent the quick and direct movement of the player.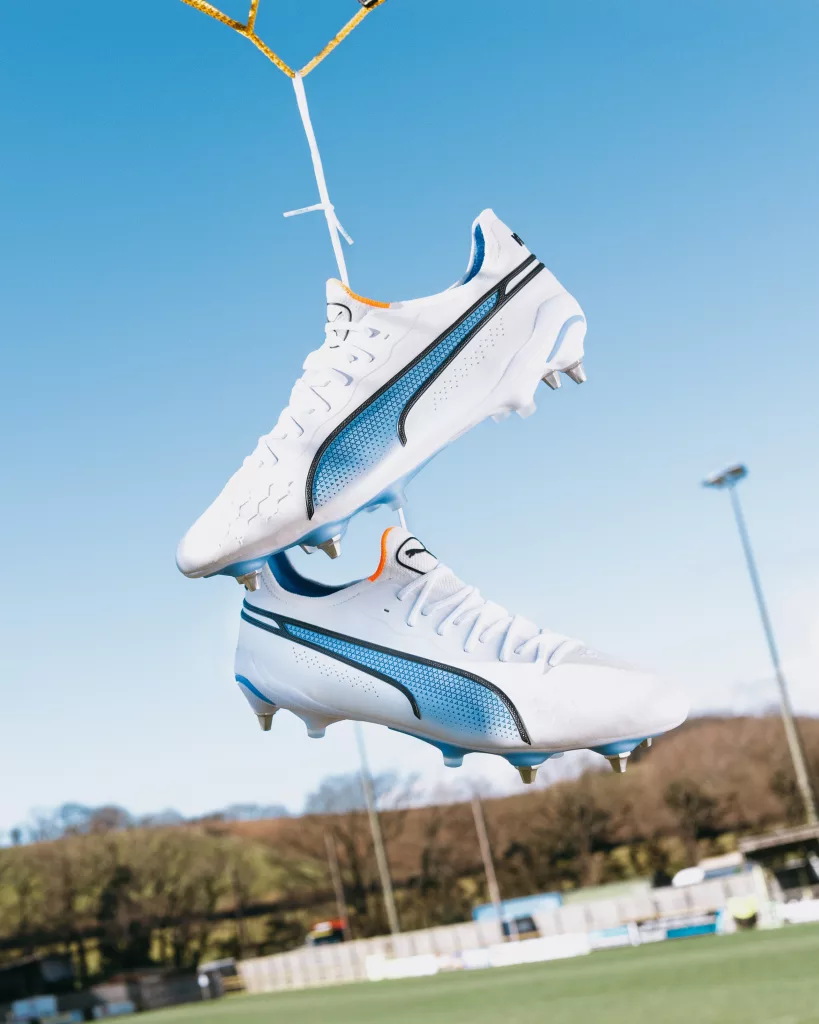 But whilst these features are undeniably striking and we appreciate Puma's sentiment to innovation, we can't get enough of Puma's dedication to preserving history. After all, it's in their DNA.
No, quite literally, it's in the DNA of the Supercharged Puma King boot design…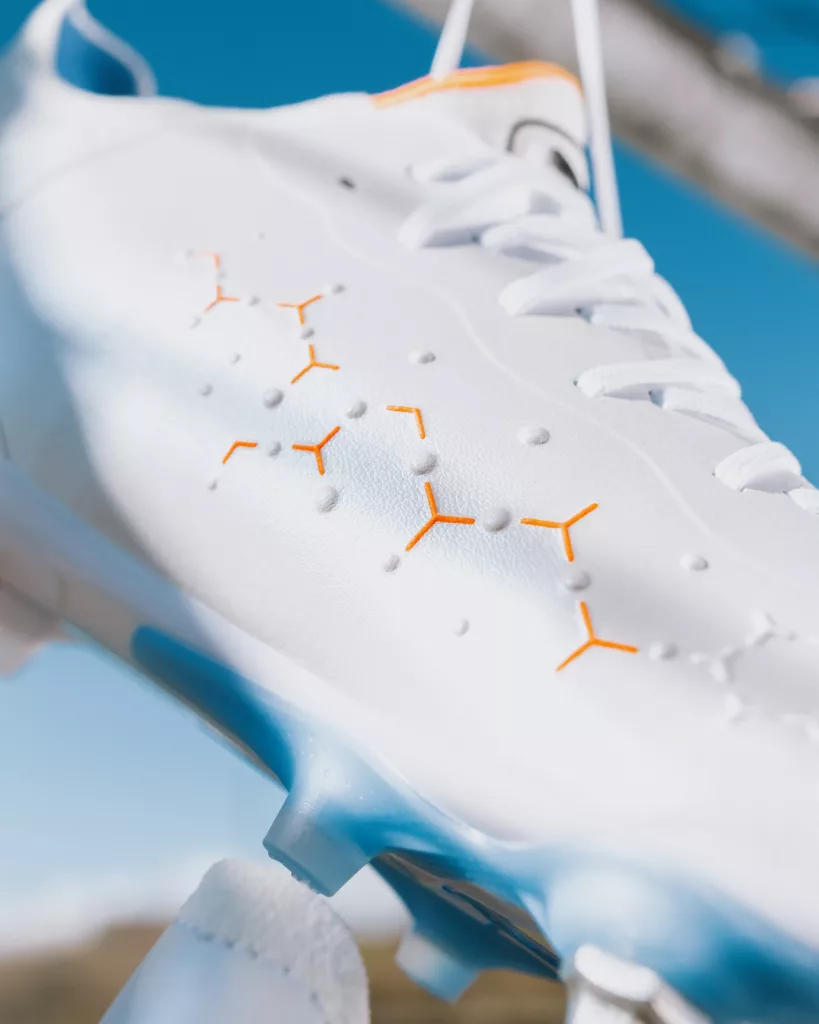 A welcomed improvement over last year's design and one that also doubles up as 3D textured elements to enhance the passing, controlling and striking of the ball- genius!
Weighing in at 239 grams and coming in 30% thinner than last year's K-leather cleats, Puma introduces their revolutionary 'K-BETTER' material within the upper of their Supercharged King Silo to revolutionize the boot game as we know it.
With a focus on being more sustainable, Puma marketing drives home a '0% Leather. 110% King' notion, to recognise Puma's innovation in modernizing an iconic classic without compromising on quality.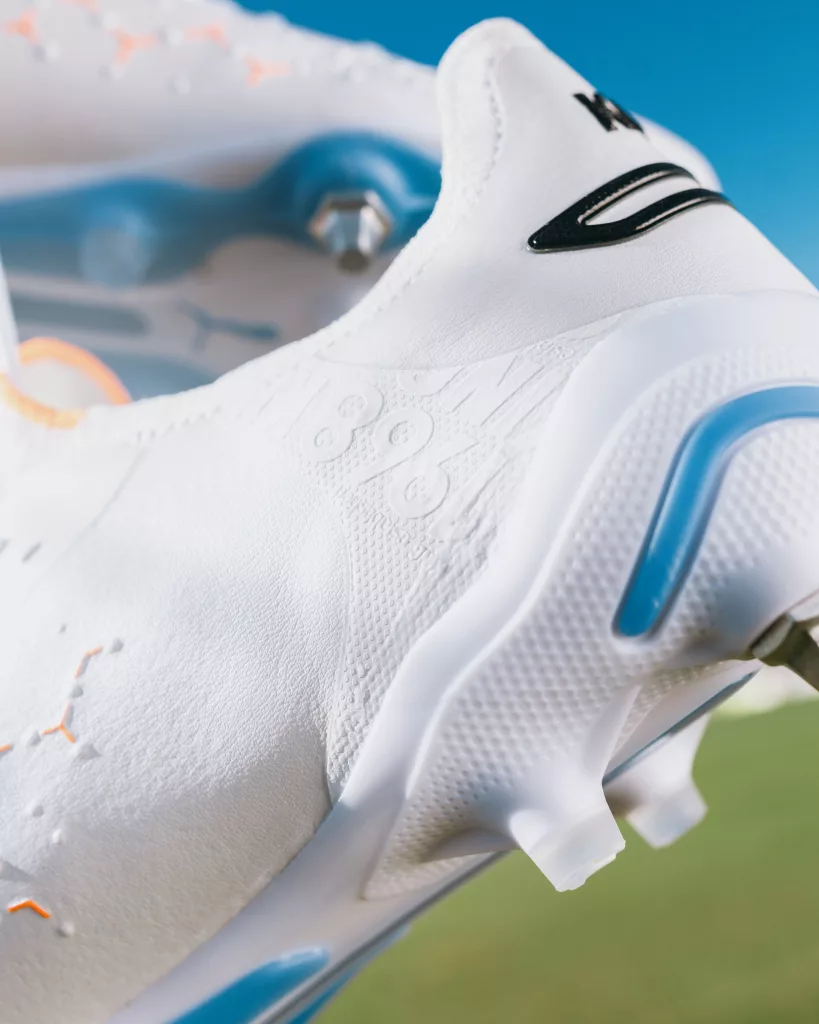 However, they're not alone…
As Nike and adidas strive to reduce their carbon footprint, Puma follows in their footsteps to replace the traditional K-Leather construction with a non-animal-based upper that outperforms last year's King for touch, comfort and durability on every level.
The best part? The upper is formed of at least 20% recycled material in a forward step towards a better future.
Since 2002 when the FA announced that football had become the top participation sport for girls and women in England, there has been an astronomical increase in the popularity of football amongst women.
Whilst there is still a long way to go in providing female footballers with the recognition they deserve, Puma has made it their mission to become more inclusive and make their boots accessible for both men and women.
Taking notes from the success of their Puma Future silo released earlier this year, Puma isn't showing any signs of letting up in showing their respects to women within football.
Through meticulously working to calculate the ideal fit for the female foot, which tends to be shorter in length and more narrow than men's feet, Puma made it their mission to put women first.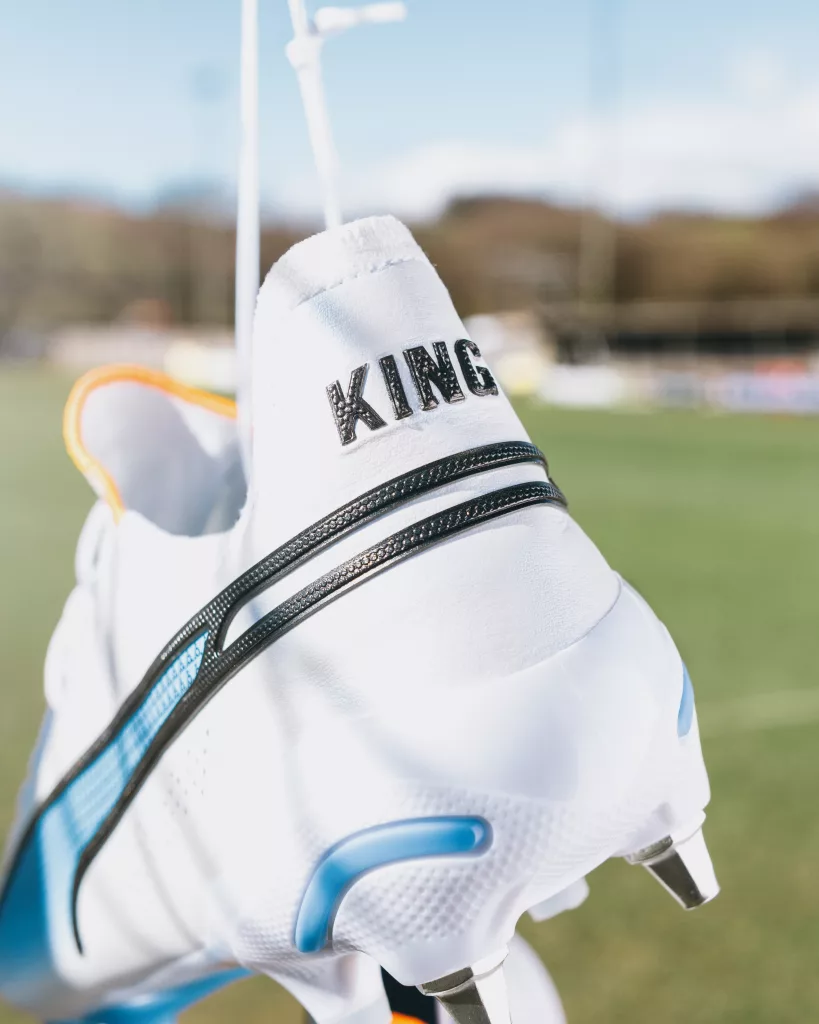 In order to do this, Puma claim:
'The volume and instep height of this football boot are based on a woman's foot for a high-performance fit that puts women first'.
As the third boot to feature as part of the Puma Supercharged Boot Pack, we anticipated big things, and Puma hasn't disappointed.
With a lightweight outsole and external heel counter, Puma's integrated stability spine and conical studs make maneuverability a breeze.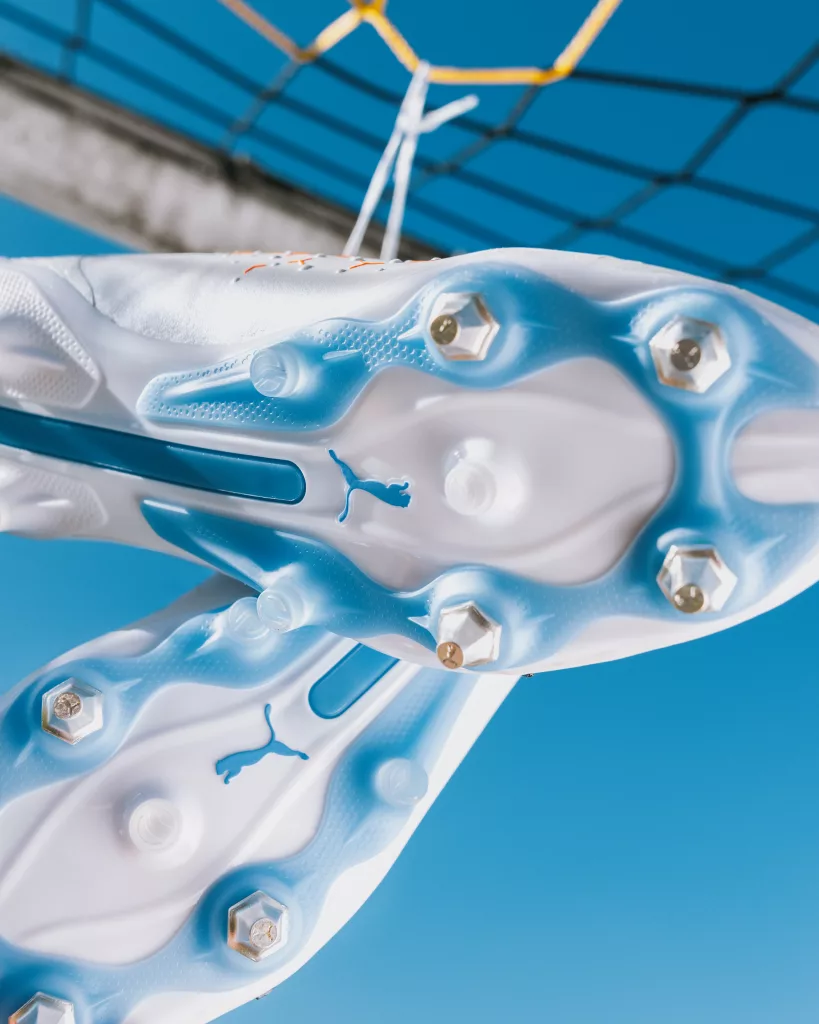 But perhaps the best news is that Puma will be released in all future pack releases from here on out.
Rejoice football fans!
If you're looking to get your hands on the latest Puma King, you can purchase the latest Puma King Supercharged silo for £180 from Lovellsoccer.co.uk below.
Like what you see? Let us know in the comments your thoughts and opinions on the latest Puma King Silo, we'd love to hear from you! In the meantime, why not check out our recent blog on the Nike Dream Speed 6.