Surface types
First things first, let's be clear on the different kinds of artificial surfaces. Here's a breakdown.
2G:
Or Astro turf, as it's known by the generic trademark name. The second generation of the original artificial turf. Sand-based with short synthetic grass blades.
3G:
Uses sand and rubber crumb infill as a soil substitute with varying pile heights. Accredited by governing bodies FIFA and SAPCA.
4G:
The latest generation of artificial turf which consists of a single element – the turf itself. 4G is technically still just a marketing term for companies to push, as we await official recognition from governing bodies.
Hybrid:
95% natural grass with 5% synthetic fibres cleverly stitched into the turf. Many professional pitches use hybrid grass systems, and it is by far the superior synthetic surface.
Unfortunately, amateur clubs and community venues can ill-afford to make luscious hybrid pitches widely accessible. Instead, more cost-effective alternatives are used in schools and sports clubs.
Multi-use games areas (MUGAs)
These serve as handy ways of hosting multiple sports in one space. Space-saving and cost effective, they're the most popular type of artificial surface with schools and councils. MUGAs are usually 2G, sand based turf systems.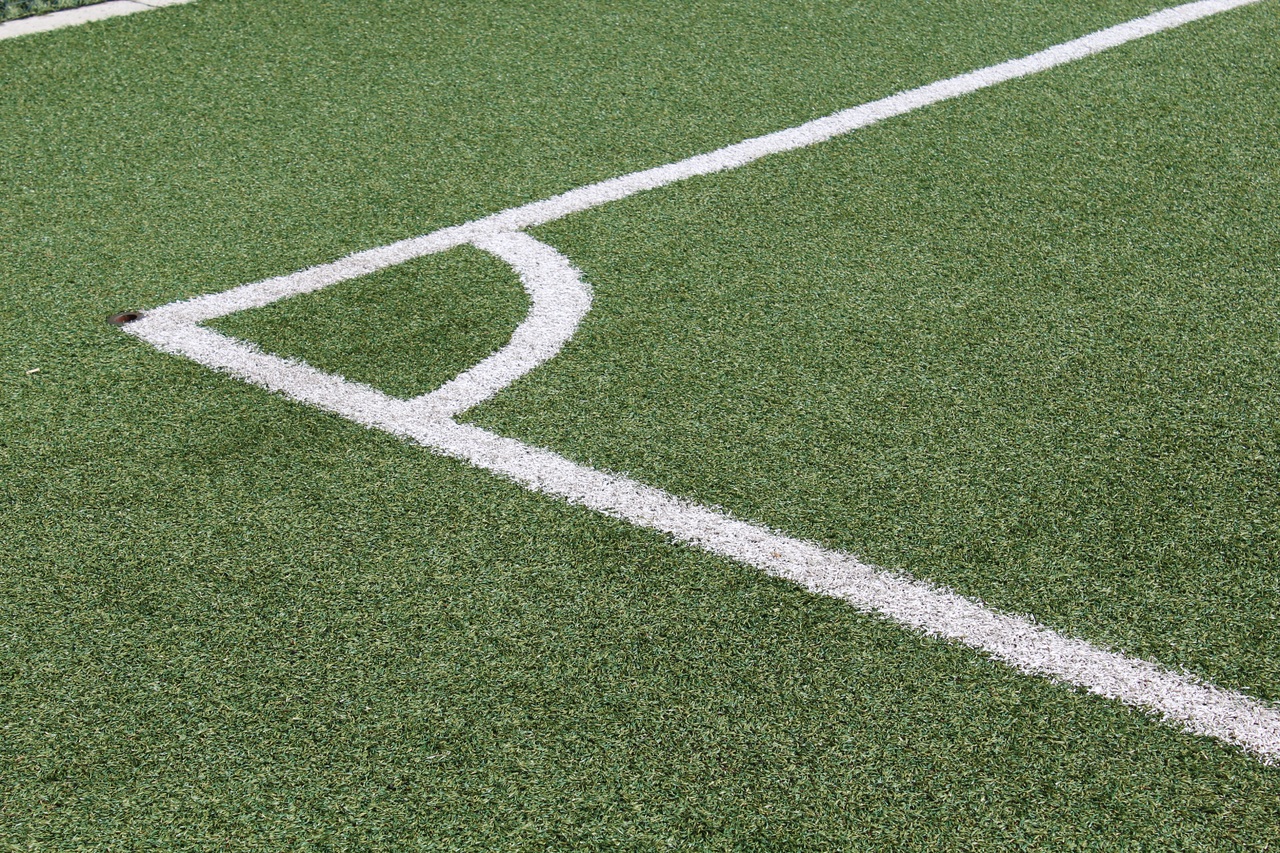 Standard artificial surfacing was born in the 1960s. Since then, us footballers have had to deal with flesh-shredding, sand-based Astro turf and emptying piles of 3G rubber crumb from our boots. 4G, the latest generation, is a welcome upgrade, but remains in the early stages of development and isn't used by professional clubs.
Picking the Right Kicks
When playing on an artificial pitch, you need to wield a proper pair of wheels. Wearing the correct boots is imperative because artificial ground types fundamentally differ to good old-fashioned grass and soil. They are generally firmer – causing harder impacts and sharper grazes. 3G and 4G pitches should only accommodate soleplates with plastic moulded studs, found on artificial (AG) football boots such as the Mercurial Vapor below.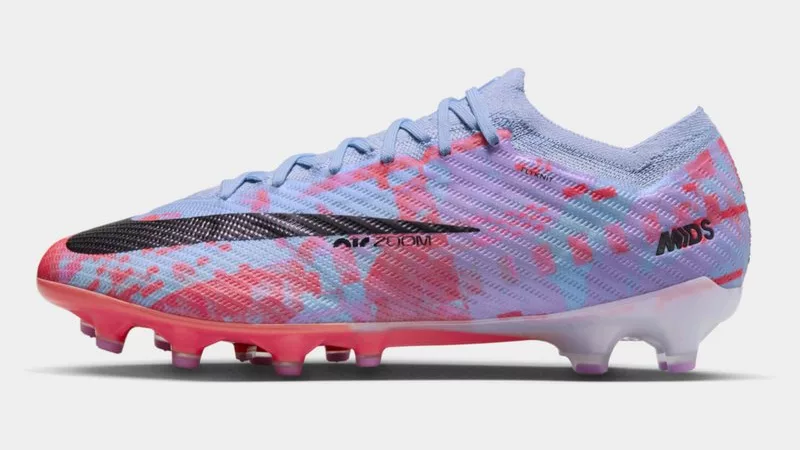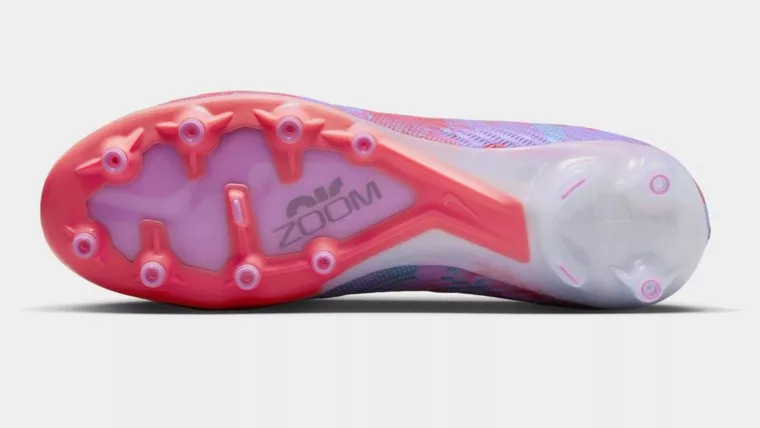 "Can I wear firm ground (FG) boots on 3G & 4G pitches?"
A frequent FAQ. Put simply – sure you can, there's no rules! However, we recommend wearing specialist AG boots.
Noticing the subtle differences between FG and AG boots can be confusing for the untrained boot boffin. On the surface, 3G/4G is firm ground, right?
Right. But on the complex field of football jargon, wrong. 'Firm ground' actually only refers to hard-soiled natural grass, and the blade-shaped nature of FG studs reflects the soleplate's purpose of slicing into dry organic soil. So, we advise against playing in FG boots on artificial turf. Doing so can inflict foot injuries from the hard TPU soleplate and longer studs.
AG boots excel by having hallowed conical studs, designed to easily dig in and slip out of plastic turf, absorbing impact for minimal strain and maximum bounce.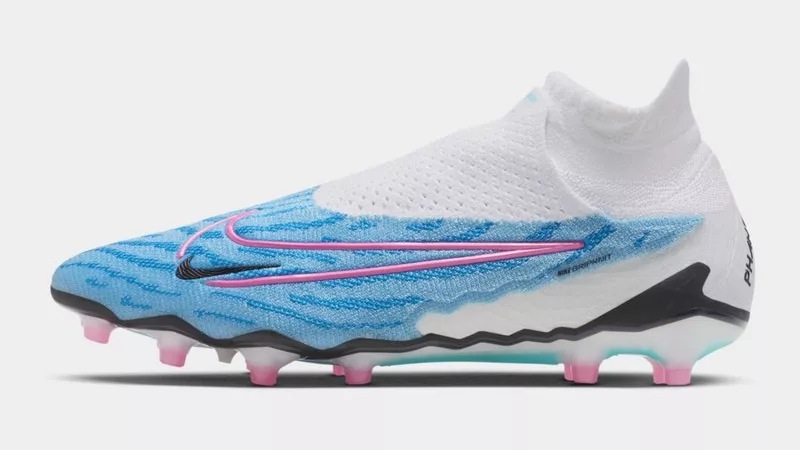 AG boots are specifically made for use on synthetic surfaces, so they'll be best for your game.
Cleverly combining circular and bladed moulds, AG boots are intended to withstand use on both 3G/4G artificial and firm natural grass. Boot brands recognise the need for multi-purpose boots, due to the prevalence of artificial pitches used year-round and hard grass pitches in warmer weather.
"How about 2G/Astro turf?"
Those sandy 2G turfs do not provide anywhere near enough give for studded boots – moulded or screwed. Wear turf boots/trainers, such as the adidas X Speedportal .3 below.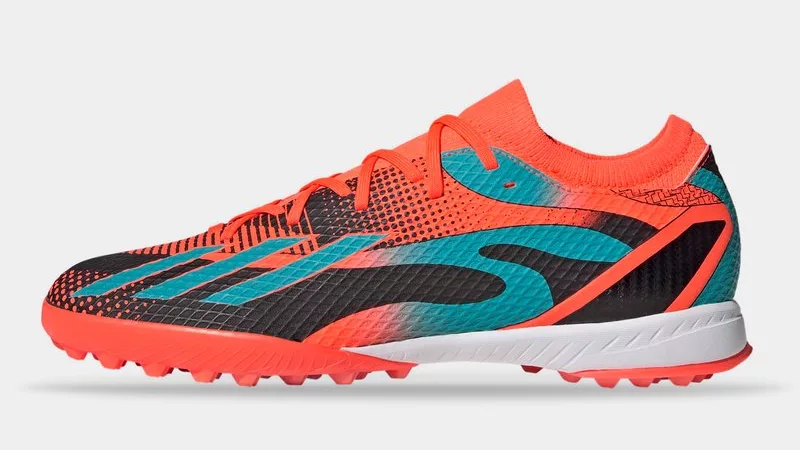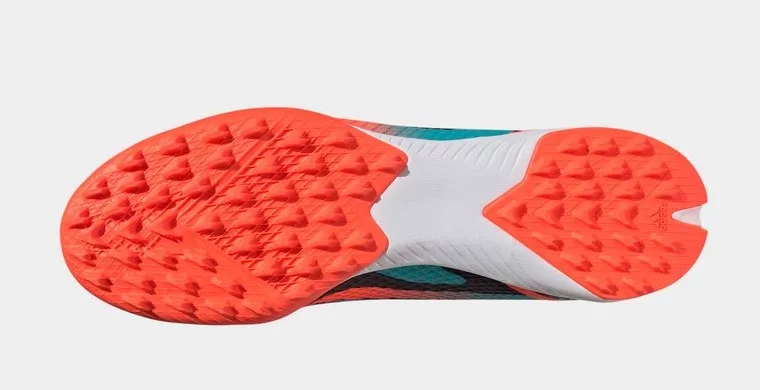 Indoor or futsal trainers will also do the trick on 2G when it's dry, but turf trainers provide the perfect level of traction whatever the weather, with small dimple-like rubber studs.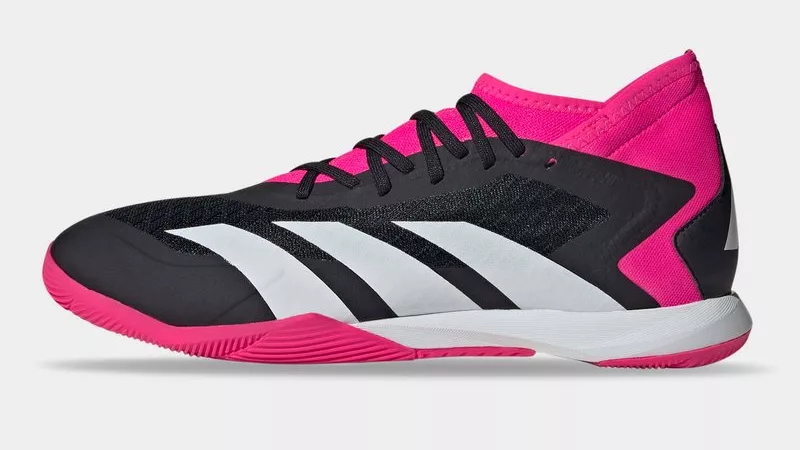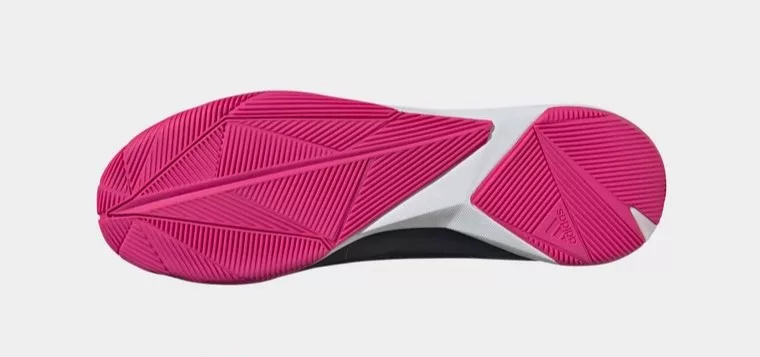 Turf boots and indoor court trainers have the extra advantage of off-court wearability. Subtle silhouettes pair well with casual clobber – perfect for impromptu kick-abouts.
Looking to find out more about how to choose the right boots for you on the pitch? Check out our Soleplates Explained article where we discuss how to select the right boots for Firm-Ground, Soft-Ground, Multi-Ground, Astro Turf & more.