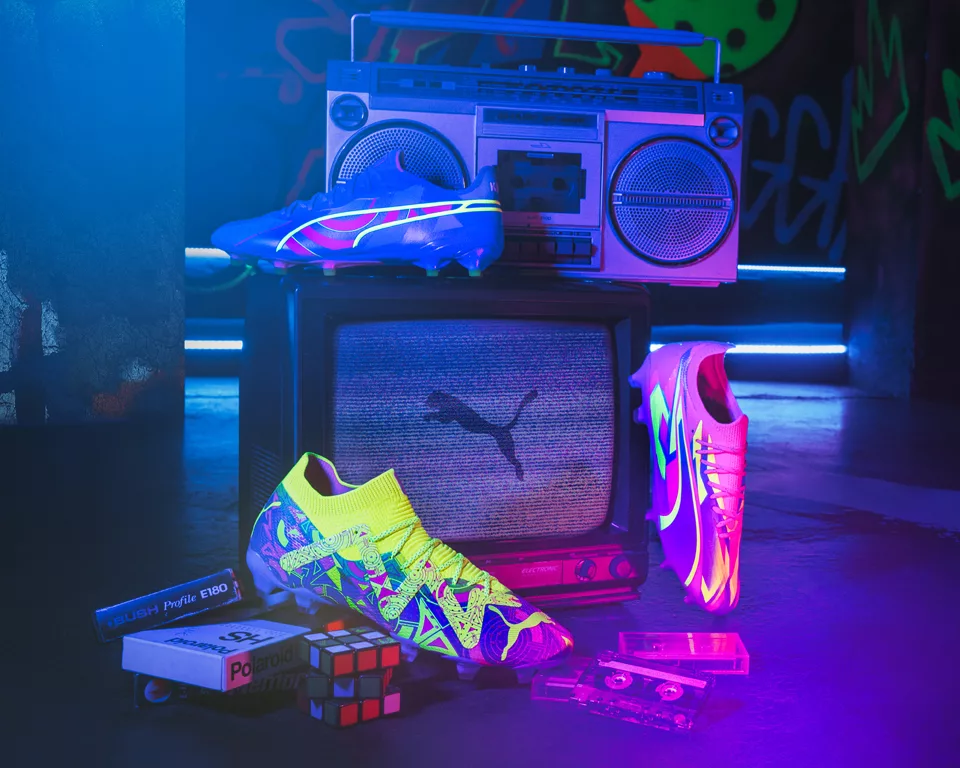 Get ready to make a bold statement on the field with Puma's electrifying take on the Ultra. You'll leave the competition in awe as you unleash your speed like never before!
The Ultra is renowned for its exceptional lightweight design and powerful propulsion capabilities, making it the ultimate choice for players who want to shine brightly and stand out from the crowd.
Embrace the sensational 80s vibe exuding from this collection, with its striking blend of bold blues, vibrant pinks, and dazzling neon yellows. It's a nod to retro style that adds an extra dose of excitement to your game!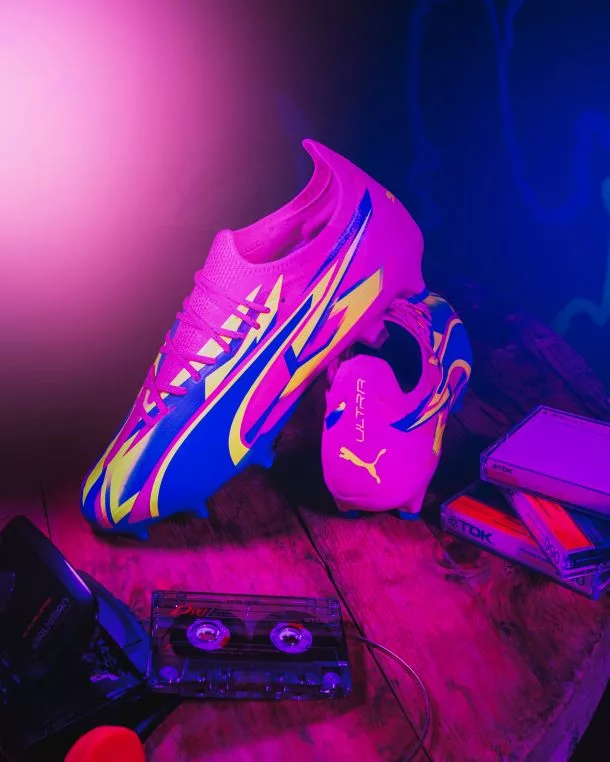 Feast your eyes on the two-tone split sole plate, radiating aerodynamic excellence that's sure to elevate your performance to new heights.
Not only does the Ultra deliver on performance, but its sleek Formstrip design adds an extra touch of elegance that sets you apart from the rest.
This fantastic piece of footwear comes complete with signature PWRTAPE, ULTRAWEAVE Upper, and Dual Density Speed Plate. Puma leaves no stone unturned in ensuring you get the best experience on the field, and we can't wait to see it in all its glory in the coming months!
Keep your eyes peeled, especially as we approach the Premier League.
Step onto the field with confidence and style, knowing that you've got the power of Puma's Ultra on your side. Don't just play the game, make a statement with every move!
Prepare to be amazed by the boldness of the PWRTAPE in this design, reminiscent of the iconic Neymar Jr 'Creativity Pack. Its vibrant splash of colour and striking detailing not only look incredible but also deliver top-notch performance on the field!
Underneath its eye-catching exterior, a whole host of tried and tested features from the previous iteration remain, and we couldn't be happier about it. After all, it's hard to improve upon perfection!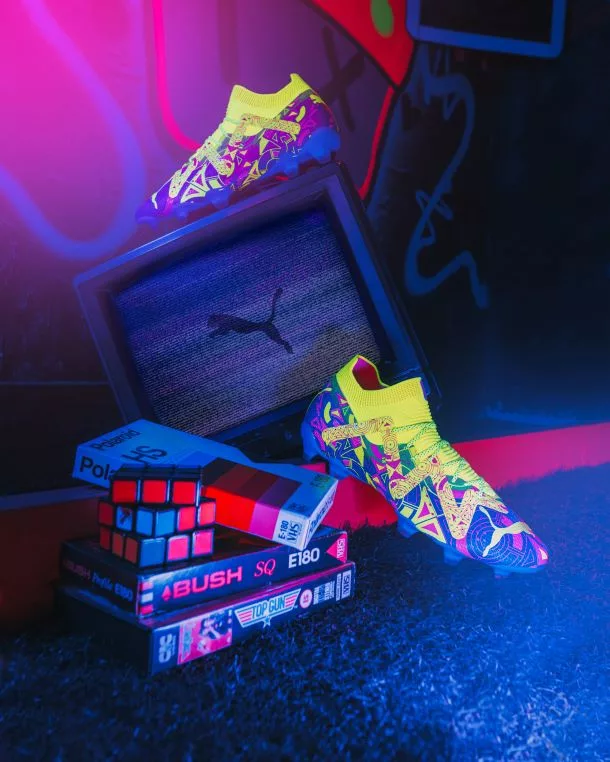 Experience the game like never before with Fuzionfit360 technology, which brings players closer to the action with an optimal feel for the ball. It's the perfect fit for those with narrow feet, ensuring exceptional comfort during play.
Enhanced 3D textures, a dual mesh upper, and the finishing touch of PWRTAPE complete the design, providing a tailored fit that excels when things heat up on the pitch.
Get ready to unleash your skills and show off your style with this remarkable footwear. From performance to aesthetics, it's a winning combination that sets you apart from the rest.
Take your game to new heights with this fantastic piece of footwear!
Hey, did you know that the Puma King has been around since 1968? Pretty cool, right? And guess what? Puma isn't holding back—they proudly display it on the side of their latest Puma King football boot!
The boot emanates this vibrant form strip stripe that's both bold and daring. It's like Puma is taking us back to the 80s disco with those eye-catching vibrant pinks and shimmering blues that scream "look at me."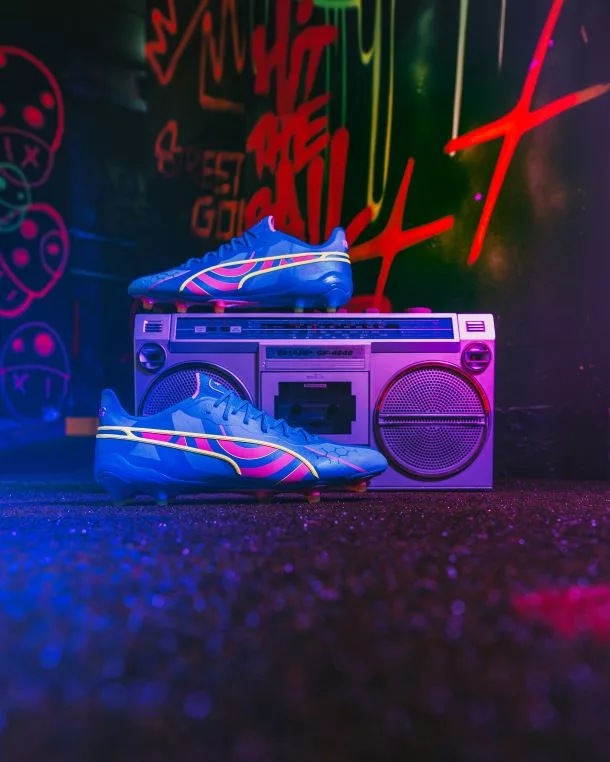 And let's be honest, the King doesn't need a new colourway to get noticed. It's part of a legacy that includes football legends like Pele, Cruyf, and Maradona! Talk about history and style all in one!
Like what you see? Check out the latest Puma Energy Pack from Lovellsoccer.co.uk
In the meantime, be sure to stay in the loop with the latest Football News, Guides & Boot Launches at On The Line.