Skip To: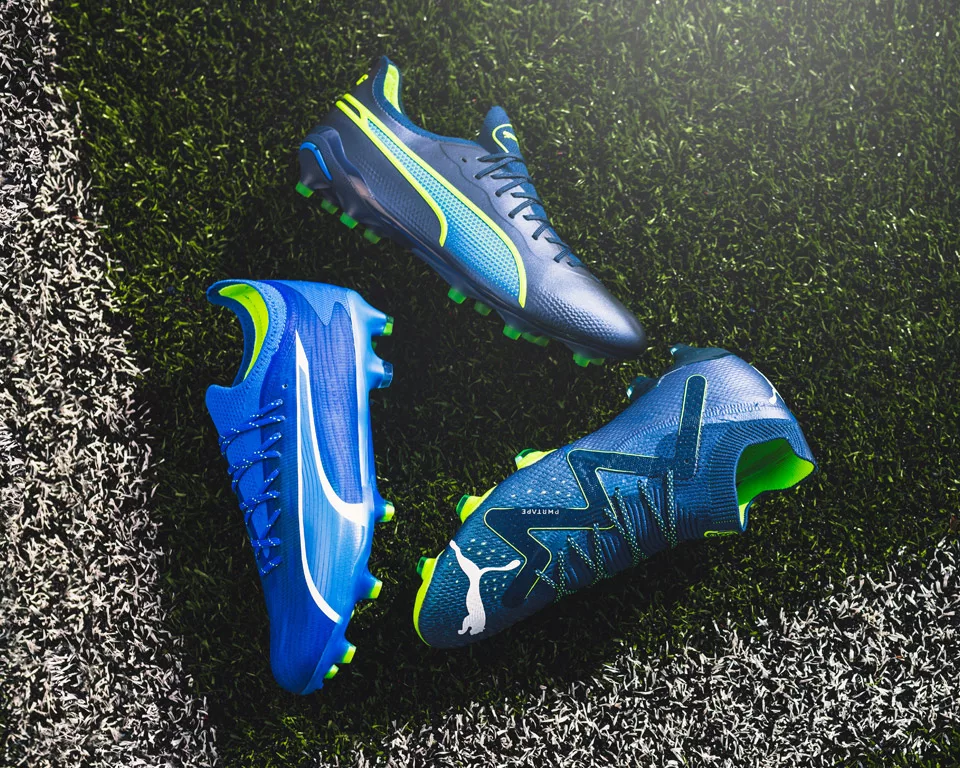 Picture those game nights under the dazzling lights – that's the spark behind PUMA's latest drop, the "Gear Up Pack". It's all about bringing you closer to the action and making you the standout star on the field.
Get ready to be blown away because the PUMA Ultra, Future, and King football boots are getting a jaw-dropping makeover, ditching last month's 'Energy Pack' for an eye-catching new colourway.
Let's kick things off with Puma unveiling a bold new look for their Ultra range.
They've seamlessly blended dark, navy, and pale hues, officially dubbed "Ultra Blue/Puma White/Pro Green," to accentuate the features that have solidified this boot's reputation as the go-to choice for achieving groundbreaking speeds.
With the timeless formstrip signature most notably adorning the boot's side, Puma vividly exemplifies the essence of elevating the boot's connection with speed and acceleration to an entirely new dimension that will leave you spell-bound.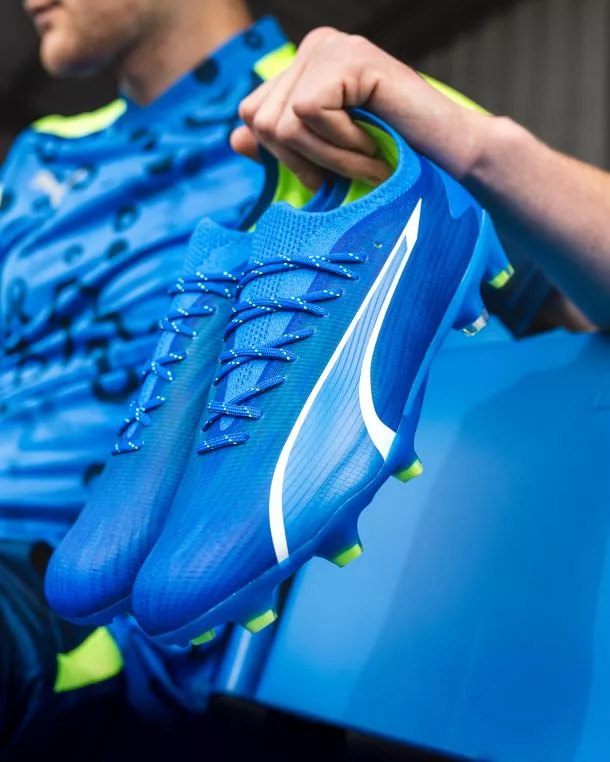 With a fully re-engineered lightweight ULTRAWEAVE upper, the Ultra takes its association with speed and acceleration to a whole other level, while the application of PWRTAPE to the heel of the boot draws its construction from the anatomy of the human foot to enable natural support when the pace quickens.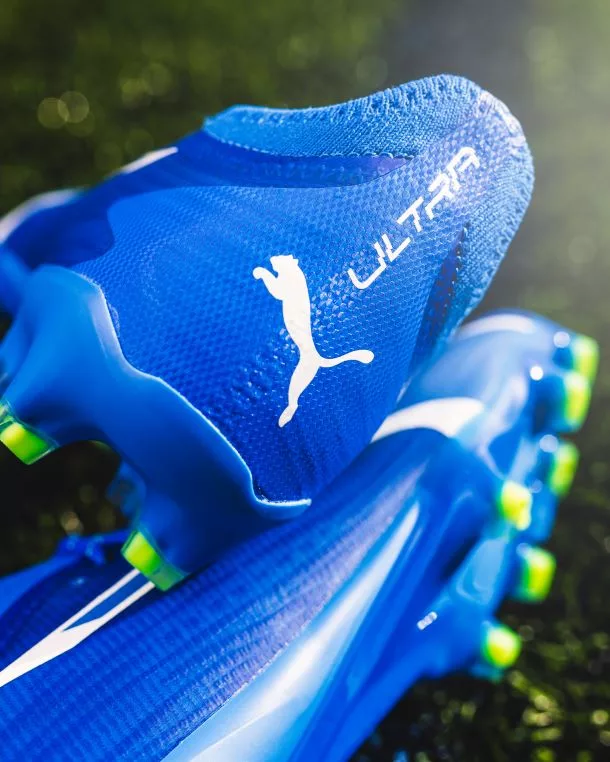 Combine these standout features with Puma's overhauled Dual-Density Speed Plate, highlighted in the eye-catching 'Pro Green' color that extends to the sock-liner and Puma logos.
Puma isn't just about aesthetics; they've engineered a soleplate that guarantees a seamless connection to firm-ground pitches, making it easier than ever to lock in and break free. Get ready to unleash your speed like never before!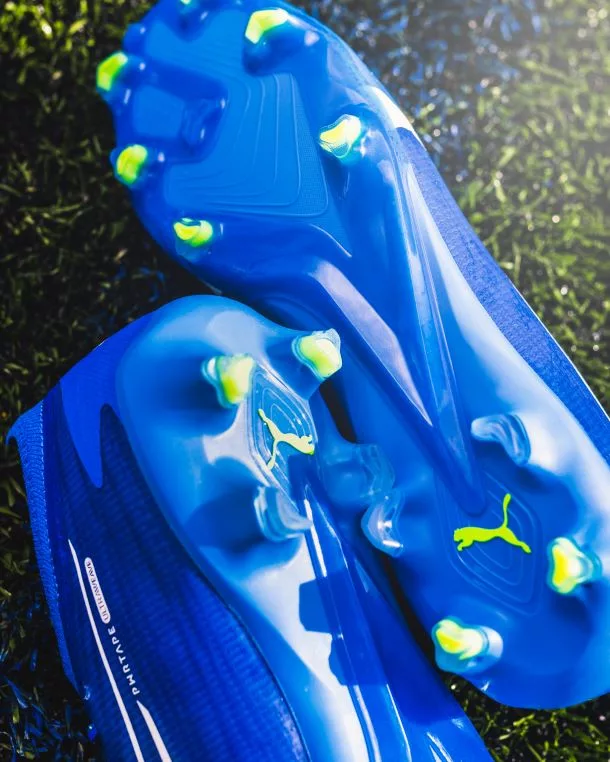 Sporting a slick Persian Blue/Pro Green blend, the Future silo is all set to turn heads on the field. And Puma? Well, they're proudly flaunting what makes the Future one-of-a-kind.
Now, let's take a moment to reminisce about those quirky orange straps on the Supercharged Boot Pack earlier this year – a head-scratcher for sure! But hey, Rome wasn't built in a day, and the Future silo has come a long way, looking sharper than ever!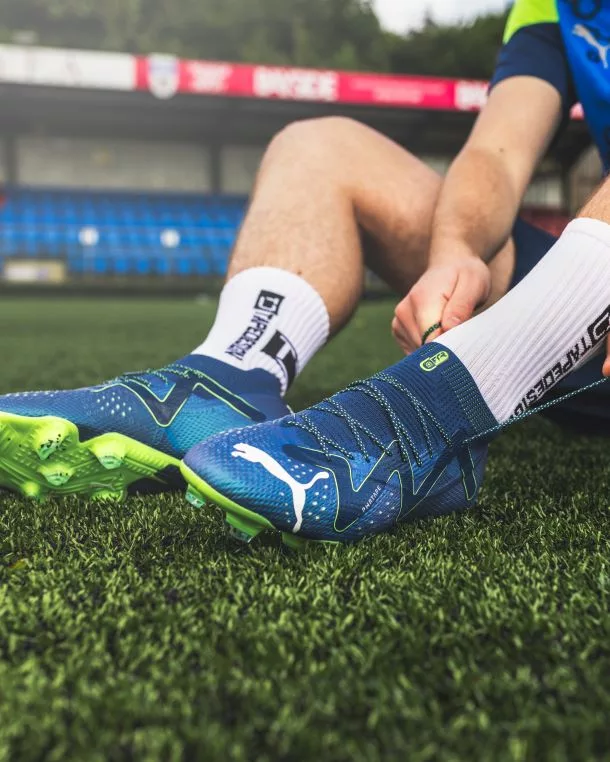 Plus, they've brought back the adaptive FUZIONFIT360 upper that we first saw with the Puma Energy Pack last season. It's a winning combo of dual-mesh, stretchy knit, and PWRTAPE tech that promises a snug, supportive fit.
Oh, and did we forget to mention that you have the option to go laceless? A sure far cry from the old fold-over tongue days!
But wait, the features don't end there! These boots come loaded with 3D textured rubber grip elements, strategically positioned where you need them the most. Talking about ball control? You've got it in abundance, all while maintaining a firm grip on the game.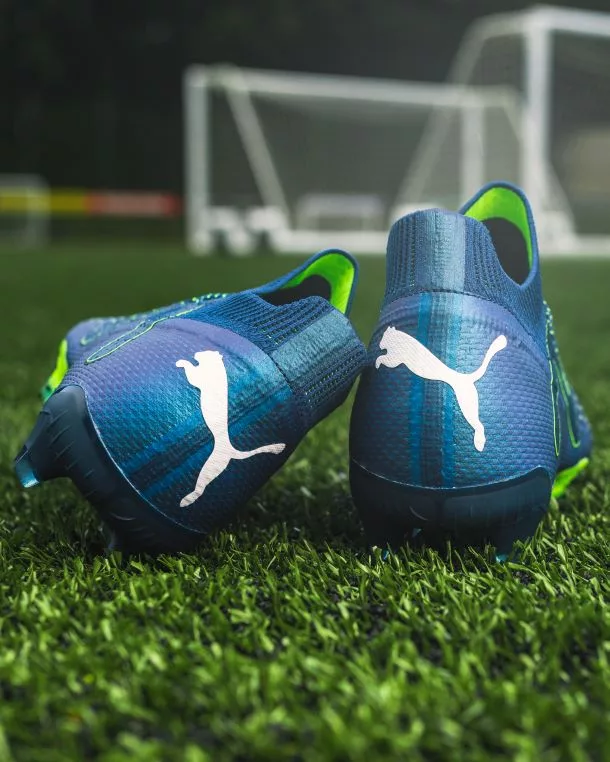 Adding to the awesomeness, Puma have also thrown in 3D textured rubber grip elements strategically placed in the most critical contact spots. These boots are all about giving you an unbeatable grip on the ball while letting you stay firmly in the driver's seat
And the icing on the cake? The Dynamic Motion System outsole is back in action, making on-pitch stability, traction, and movement as easy as a Sunday stroll as you charge toward your rival's goal-line.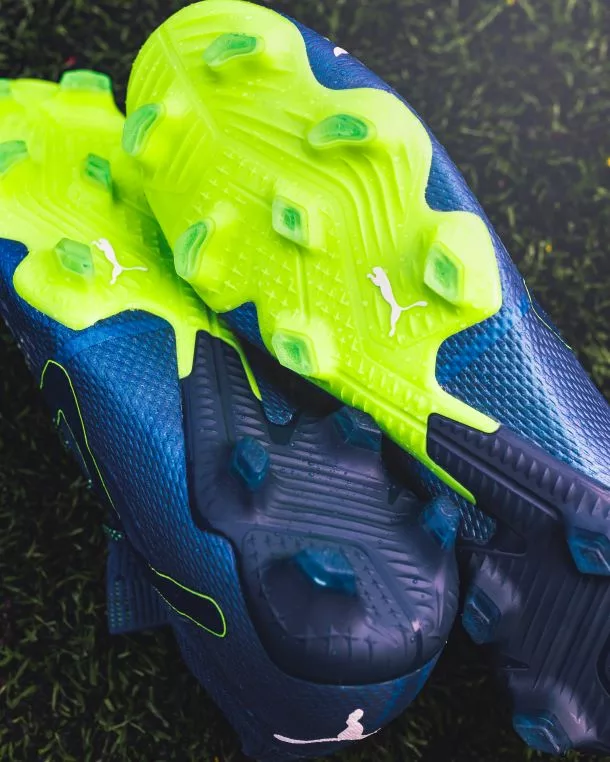 Last, but certainly not least, the King reigns supreme with it's sleek "Persian Blue/Pro Green/Ultra Blue' colourway that is guaranteed to turn heads as players take to the floodlit pitches.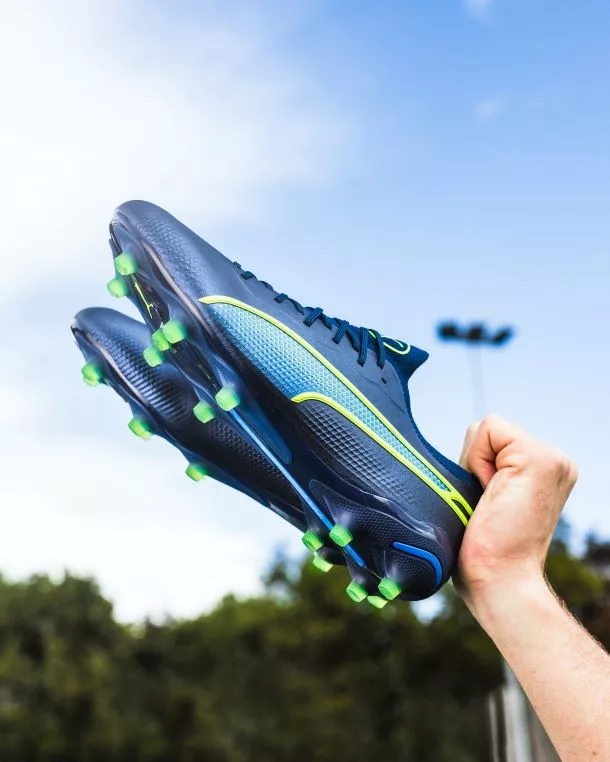 Designed to outshine the King's previous use of Kangaroo Leather, the K-BETTER upper is not just leather-free; it's 110% King performance.
While this material isn't entirely new and has already been featured in earlier King boots this year, we can't help but appreciate how incredibly sleek it looks in this latest iteration…
Take a glance at how the light dances off the boot, highlighting its curves in the most velvety-smooth way imaginable!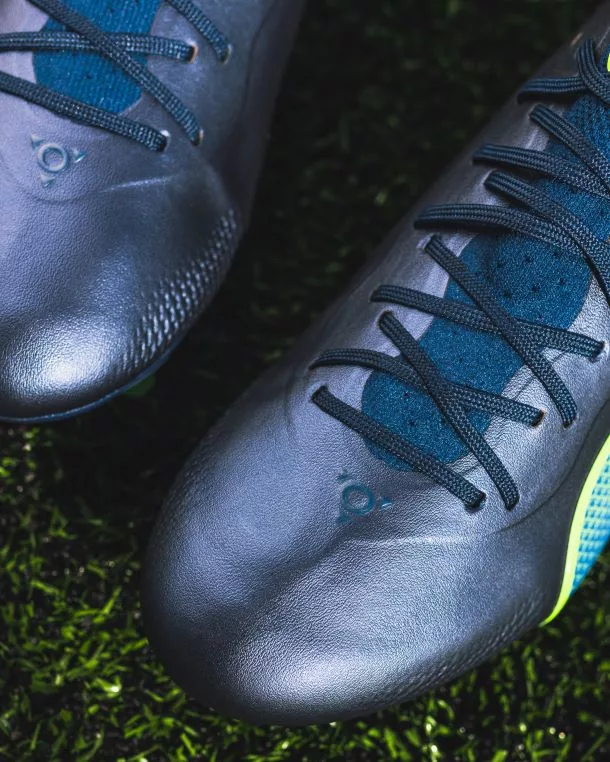 With its lightweight outsole, external heel counter, integrated stability spine, and those nifty conical studs, the King boot is all about giving you laser-sharp accuracy and impeccable control every time you touch, tap, or dribble the ball.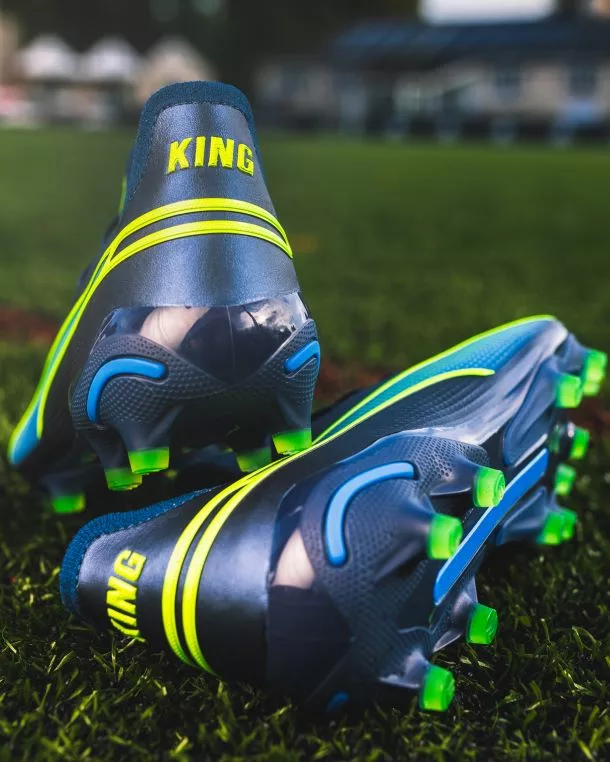 Like what you see? You can purchase the latest Puma "Gear Up" pack from Lovellsoccer.co.uk
Hurry, while stocks last!